Malaysia Censorship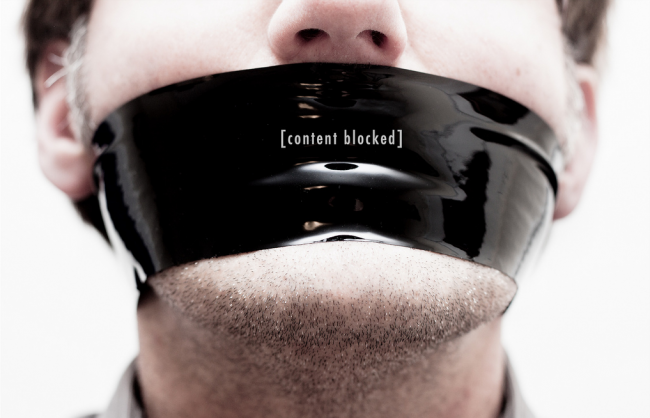 Internet censorship in Malaysia is getting worse each year. Only within the past one year Malaysian government has blocked more than ten websites. This includes internet news and even private blogs that have published articles related to Malaysia's Prime Minister Najib tun Razak scandalous dealings with millions in funds. Malaysia's government continues taking more power over Internet Service Providers and Malaysia's netizens by blocking local sites and content.
Unblock Sites in Malaysia
Not only internet censorship is the reason why in Malaysia's many websites and services is blocked. This happens also due to geographic restrictions. Many websites and on demand services are only available in its home country, for example, BBC iPlayer is accessible only to internet users in the United Kingdom. If you live in Malaysia, you cannot watch BBC iPlayer unless you change your IP address to a UK one. It's the same with many other online services.
How to change my IP
If you wish to bypass censorship and thus unblock websites, then the best tool to have is an IP changer. VPN is considerate as one of the best IP changers. VPN not only allows you to hide and change your IP address but also it encrypts your data, allowing you to stay anonymous and keep your internet identity secure.
Get Malaysian IP Address
VPN service is the best IP changer, it allows you to get IP addresses from almost anywhere in the world. Also, you can get the Malaysian IP address by connecting to a VPN server in Malaysia.
Some of the best uses of the Malaysian IP address are:
Bypass censorship in Malaysia
Keep anonymous and protect your online identity
Unblock Malaysian websites when travelling
Unblock websites and services at school and workplace
Download files securely using torrents
Bypass Censorship in Malaysia
Malaysia has one of the toughest censorship regulations in the world. Regularly local media websites and content are blocked by Malaysian authorities and often the same happens with foreign websites and services. VPN providers let users connect to VPN servers in Malaysia, it changes users' IP address which allows to bypass censorship and unblock sites that are blocked by Malaysian authorities.
Keep Anonymous Online
Malaysian authorities are not only controlling websites and content that its netizens can access, but it's also controlling who are the people that post "harmful" content. Living in such a censored country, it is important to take all the precautions and make sure you stay anonymous and protect your online identity. Using a VPN service you can hide your internet identity by changing your IP address.
Unblock Malaysian Websites
If you are often travelling, then you should already know that many of your favorite Malaysian websites and services are inaccessible outside of Malaysia. This is due to Geo-restrictions. The VPN service lets you to connect to a VPN server in Malaysia and get a Malaysian IP address which allows you to unblock any websites, content and services from any part of the world.
Unblock Websites at School and Work
Just like many schools want to keep students' full attention on studies, many work places want to make sure that their employees are focused on work and stay productive while at work. However, nowadays many students and employees need to access websites and services that their management blocks, to perform their tasks better. It might take a lot of effort for students and even employees to convince its IT department to change the regulations, therefore the easiest way to bypass these filters is to use a VPN service, change your IP address with a VPN and access any blocked sites while at school or work.
Use Torrents Securely
Most of the people instead of spending time and money at a music store or a DVD shop, instead, prefer to download music and movies using torrents. However, in most of the countries downloading copyrighted material is illegal and user can be charged big penalties by not respecting the laws. But with a VPN service, you can connect to a VPN server that allows P2P. In this way, you can keep anonymous and protect yourself when using torrents to download copyrighted files.
Best VPNs for Malaysia
There are a lot of VPN service providers available. You can choose between free VPN and paid ones. But how to know which are the best VPN providers in Malaysia? The most reliable and the best VPN provider is ExpressVPN, it has servers all around the world, including servers in Malaysia. It ensures your internet privacy by hiding your IP address and your location, it encrypts data and provides you with an internet anonymity. Another great choice is a TotalVPN. Although it is relatively new VPN provider, it offers very stable VPN connection and fast speeds. If you want to try out, you can sign up for its free VPN version.
How to get a VPN for Malaysia
To get a VPN service for Malaysia, all you have to do is to pick one VPN that matches your needs, visit VPN provider's website and make a purchase. After the purchase, you will be able to download and install VPN software on your computer and even get apps for your mobile devices. Once you have installed and set up the software, you can connect to any of the available servers. Most of the VPN providers allow you to use their service on several devices simultaneously.
How to unblock sites with a VPN
If you wish to unblock Netflix US in the Malaysia, you can install VPN software and connect to a server in the USA, then go to Netflix website, it will read your new USA IP address and give a permission to watch Netflix in Malaysia.
Conclusion
VPN is one of the best IP changer tools available. With a VPN you not only can protect and keep you safe online, but also unblock sites and stream live events. VPN encrypts your data, let you to connect to a server in another country, encrypts your data and changes your IP address. The best VPN providers for Malaysia are ExpressVPN and NordVPN. If you wish to unblock sites in Malaysia you can also try IvacyVPN and HideMyAss VPN. All of these VPN providers will let you to get Malaysian IP address and bypass internet censorship. One of the best Malaysian VPN is Boleh VPN, however, it isn't as reliable as the other previously mentioned VPN providers.