Internet users in Korea
Korea is one of the most connected countries in the world with its usage and connection speed. In 2014, internet penetration in South Korea was 84 percent. There are a few factors that play a strong role in this high connectivity. One of the factors is that high speed internet access is relatively affordable to anyone. Furthermore, most of the households have an internet connection that is capable of reaching 100 Mbps with subscription fee under US$27 per month.
Mobile phone penetration was even higher. Reaching 116 percent in 2014 – meaning that many users own more than one device. Therefore, also free Wi-Fi coverage has increased rapidly. It is offered in more than 2,000 public places across Korea.
Korea limits on content, blocking and filtering
South Korea's cyberspace is dynamic and innovative. However, there are quite a number of website and content restrictions. Content filtering and deletion is obvious. Censorship in Korea is mostly executed based on the Korea Communications Standards Commission (KCSC) requests. They have a team of about 20 to 30 officers that monitor and flag possible offenses. This includes pornography, defamation, as well as national security threats. Censored content is also classified by several categories. It includes gambling, contraband food and medicine, pornography, disregard others' rights and violating other legislation and regulations. There's another category in which falls all websites and content that contain North Korean propaganda or encouragement of reunification.
What is a Virtual Private Network (VPN)
A VPN for Korea is a technology method that encrypts your internet traffic. It hides your IP address and allows to connect to different server. Which lets you to keep your internet identity private and secure. VPN Korea also allows to unblock content that is restricted by your government or other authorities. As well as websites and content that are geographically blocked. Some of it includes websites based in USA, UK, Australia, Canada, Singapore, even in China. Some of the most popular geographically restricted services include Netflix, Hulu, BBC iPlayer, Pandora, Fox and Spotify.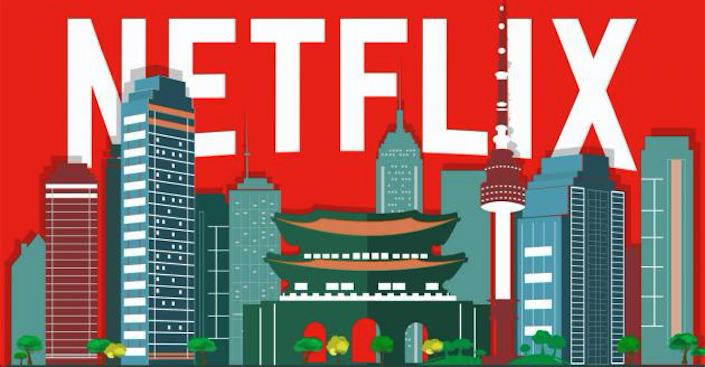 Why do you need a Korean VPN service
Internet censorship is one of the greatest dangers to the free speech and liberty of expression on the web in South Korea. A Korean VPN connection will allow you to avoid all kinds of firewalls online. Using a VPN for Korea is the best way to unlock restricted sites and continue your regular browsing habits without increasing risk to be flagged or prosecuted for seeing blocked content.
Using a VPN for Korea you can also continue using P2P file sharing and downloading of movies and TV-shows via torrent. Once you subscribe to a Korean VPN provider, you can connect to a server in another location where torrenting is legal and you can download without any worry.
If you are a big sports fan and like to follow the English Premier League. And other events like World Cup, Euro Cup, Olympic Games, NHL and NBA. Then using a VPN Korea connection it's available from anywhere in the world.
Other benefits include unblocking gambling sites like online poker. If you are travelling to the UAE, Saudi Arabia or any other Middle Eastern country where the online dating sites are restricted. you can unblock it using a Korean VPN.
The best VPN Korea
Some of the best VPN for Korea include those that have servers in Korea itself. Therefore, in our list you will find providers that have servers in Korea. That includes VPN providers like ExpressVPN, Ivacy VPN, Nord VPN and IPVanish. Plus, other service providers like Strong VPN, Safer VPN, HideMyAss VPN that does not have servers in Korea. However, it can be connected to servers in other nearby countries as well as in the USA and the UK to unblock geo-restricted sites.
Here you can find some tips on how to choose a VPN for Korea:
VPN Server Location
VPN Korea software allows you to connect to a VPN server located in a different country. It also changes your IP address to another one in the new location you have connected to. There are many reasons why people are using a Korean VPN service and there are different services which offer different server locations. If you are looking to use your VPN for Korea to protect your online privacy and bypass censorship, then it is important to have a VPN service with servers in Korea. However, if you intend unblocking international sites when in Korea, you will need a VPN with servers in the international locations where the sites and services are available. If you are travelling abroad and you want to be able to access sites that normally are blocked outside of Korea then it is important to get a VPN with servers in Korea.
VPN for Korea Speed Limits
If you intend using a VPN service for online video streaming then it is important to make sure that the VPN service you sign up with doesn't limit your VPN speed. Some of the cheaper and free VPN services have speed limits. No-one of our recommended best VPN for Korea has any speed limitations. So all your online activities will be secured and also the connection will be as fast and enjoyable, as without a VPN connection.
VPN Bandwidth Restrictions
Some VPNs also have bandwidth limitations. If you use a VPN service that have a bandwidth restriction and you tend to surf a lot of internet and watch many YouTube videos, then this service isn't for you. For the stable and unlimited internet browsing, choose one of the best VPN for Korea service providers.
VPN Encryption
To make sure your internet privacy is secured, please choose a Korean VPN service that offers higher encryption. The best VPNs provide 256 bit encryption. It is a lot more stable and reliable than 128 bit service.
VPN Privacy
VPN service is meant to protect and keep you anonymous online. But if you choose a wrong VPN provider that tracks your online activity and keeps logs, then it means that no matter how much you like your VPN service, your privacy can still be compromised. The best VPN for Korea are the ones that doesn't keep any logs.
VPN Price
There are many free VPN services available. But most of them offer either a limited speed, bandwidth, and a few server locations. Furthermore, it keeps logs and even sell your private data to a third party, to make money. Usually, the best services are never free and it requires maintenance and good customer service. Most of the best Korean VPN comes at a small monthly, quarterly or yearly fee.
Money Back Guarantee
All the best VPN for Korea offer a money back guarantee. Some services has 7 days money back guarantee. However, some offer even up to 30 days money back without questions asked. This is a perfect way to try out the service and cancel if it doesn't meet your expectations.
Free VPN Trial
There are some VPN Korea providers that offer a free VPN trial for a short term. This is another way to try out the service even without providing any payment information.
File Sharing and Torrents
If you are a fan of downloading music, movies and TV shows online, but you are worried about your privacy. Then you should make sure you get a VPN service that allows torrenting and file sharing. Some VPN Korea providers have special servers that allow file sharing.
Customer Service and Support
If you are tech savvy, then this might not be so important. But all the best VPN for Korea services offer a 24/7 customer support. Many customer service teams can be reached by going to its website and starting a live chat. Some offer a live chat directly within its VPN Korea software.
Conclusion
A VPN Korea software (including mobile Android or iPhone apps) is truly one of the very crucial internet security tools nowadays. If you care for your online safety, security and anonymity as well as if you wish to access all internet websites and content available from anywhere in the world. Then you won't find a better solution than VPN Korea that provide these services. Therefore, choose a Korean VPN proxy to secure the entire online security and experience.