Vypr VPN Subscription Packages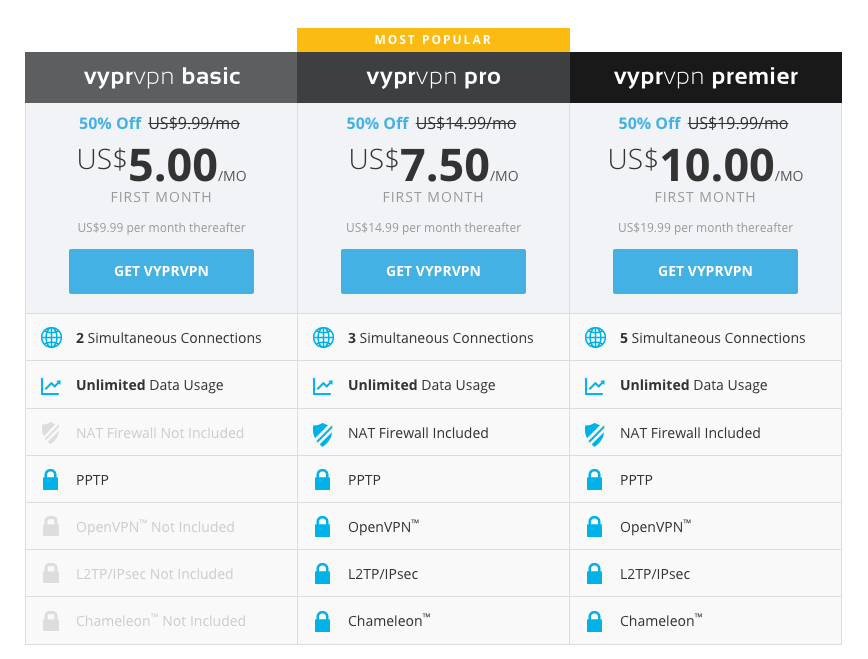 VyprVPN advantages
one of the most established VPN providers
over 700 servers worldwide
offers high level of speed and security
multiple encryption protocols (pro versions include the 160-bit and 256-bit OpenVPN)
they have created their own created VPN protocol called "Chameleon"
apps for mobile devices
multiple device connection simultaneously (up to 3 with pro versions)
VyprVPN advantages
limited server locations (mainly in primary markets)
retain some data for 30 days
VyprVPN for Mobile
Get VyprVPN is one of the best VPN providers, it provides you with the fastest VPN connection and servers available.
With VyprVPN you can enjoy simple, one time set up that doesn't require any further iOS or Android configurations. It also offer automatic reconnect, which will reduce the rick of being without VPN protection even if the VyprVPN disconnects due to internet connection. The mobile app will automatically reconnect to the VPN.
Another advantage of VyprVPN app is that when you connect to unknown WiFI network, it will automatically connect and make your internet traffic encrypted.
How to set up VyprVPN on your iOS
Sign up for an VyprVPN account by tapping here
Download the app from AppStore to your iOS device
Connect to any of the VyprVPN server locations
Use internet without worrying of your privacy and get auto reconnect fast
VyprVPN iOS app is compatible with the iOS 8 and iOS 9
And you can use VyprVPN on the following iOS devices: iPhone, iPad and iPod touch.
How to set up VyprVPN on your Android
Sign up for an VyprVPN subscription account by tapping here
Download the app from your PlayStore on your Android phone or tablet
Connect to any of the VyprVPN servers
Enjoy the browsing internet the way you love it
VyprVPN Android app is compatible with Android 4.0 and any higher OS version
You can use VyprVPN on all of the following Android smartphones – Samsung, HTC, Sony, Google Nexus and a lot of other Android phones. It can be also used on Android tablets.
VyprVPN using an OpenVPN with encryption of 256 bit will create a secure traffic between your mobile device and the website or application you try to access the internet.
VyprVPN Video Tutorial
Learn how to connect and disconnect from the Fastest VPN Server using VyprVPN iPhone application.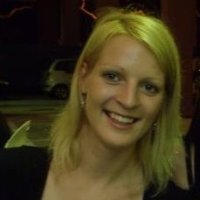 Author:
Inga
I'm a freelance writer living in Canada. Highly interested in topics on technology, online surveillance, and censorship. Love traveling and outdoor activities.