Internet Users in China
China hosts the largest internet user population in the world. However, many factors affect it and create some of the problems that have slowed down the development of the industry. It is related to the infrastructure and many rural areas. Also, the telecom industry is owned by state companies which filter internet content.
In 2015 there were 649 million internet users. From which about 70 percent were based in the main cities. In overall, internet penetration was around 48 percent of which about 56 percent is males' users.
Mobile internet penetration in China in 2014 was 557 million. A slight increase from 2013 when it was 500 million.
China's Content Filtering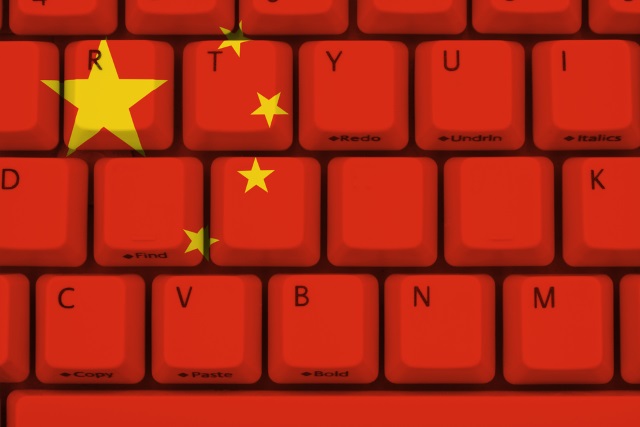 The Chinese government propaganda departments, agencies, and private enterprises have been employing thousands of people to track, monitor and censor online content and websites. Censorship is usually reinforced on content that is published during politically sensitive events.
In the last few years, censors have blocked several international news websites. For example, in the middle of 2014, there were at least 18 blocked news sites. Globally China's system of blocking internet content is known as "Great Firewall".
One of the ways how it restricts websites are blocking whole domain names and internet protocol addresses. Therefore,  users upon gaining access the website sees an explicit message that the content on the website is illegal.
Another trendy way is to slow down the loading of targeted sites, this is known as deliberate throttling.
The Chinese government has also blocked several internationally popular websites and applications. Therefore, it leads to Chinese citizens' isolation from a global network and its content.
According to websites "Great Fire" which list all websites that are currently blocked, 169 of Alexa's top 1,000 online sites were blocked in 2014. It has increased by 62 from the year before. The unavailable websites include Google, Facebook, Twitter, Flickr, SoundCloud, and WordPress.
One of the best and easiest ways to bypass the Chinese Firewall is to subscribe with a VPN for Chinese.
What Is a Virtual Private Network?
Virtual Private Network is an online service that encrypts your internet connection. It hides your IP address and by connecting to a server in another location allows you to access websites that are blocked in your actual location. It also protects your internet identity, keeping it anonymous when on a Virtual Private Network.
Unblock Content
As the Chinese internet blocks change every day, then it's important to subscribe with some of the best VPNs available. The Chinese government keeps implementing sophisticated ways to block China Virtual Private Networks.
Lately, Chinese firewall has been using a technology that can block several tunneling protocols. It includes protocols like IPSec, L2TP, and PPTP. Therefore, its government is trying to restrict all Virtual Private Network protocols, including the corporate ones.
However, the best VPN for Chinese providers use intelligent and confidential technology to hide the VPN traffic.
Which Are the Best VPN Protocols
L2TP this is one of the best and most reliable protocols in China, it works well and is very fast.
PPTP is slightly s and is more unstable. However, it's the best second option after L2TP.
SSTP works very well for regular blocking issues. It can establish a connection over secure HTTPS, which allows users to access internet networks with NAT routers and web proxies safely.
OpenVPN, this the most popular protocol is the most unreliable option in China. Using OpenVPN, you will notice that most of the most blocked websites will remain restricted.
The Best China VPN
Our list of best services include providers with servers in many locations outside of China. When you are visiting or you are living in China, to unblock websites you will want to connect to servers in other parts of the Asia.
Therefore we have listed the best Chinese Virtual Private Networks that have servers in Singapore, Hong Kong, Bangkok, India as well as in China itself.
If you wish to access websites from the North America, you can also connect to servers in the USA (San Francisco, New York, Los Angeles and others). This will allow you to access websites like Netflix and Hulu. If you wish to watch BBC iPlayer or follow Premier League games you can do that by connecting to servers in the UK.
List of the Best VPNs
Here's a list of the best software and apps China.
1
Countries

94

Servers

1700+

Compatability

Score

99%
100% Money-Back Guarantee for 30 Days, Apps for Windows, Mac, Linux, Android and iPhone, SSL secure
Save 35% Today!
Android & iPhone Apps Easy To Use Software 30 Day Money Back
2
Countries

61+

Servers

1100+

Compatability

Score

98.5%
30 day money back guarantee, Tor over VPN, Allows P2P, Secure SSL encryption. Save 72%!
iOS and Android App Tor over VPN 30 days risk free
3
Countries

100

Servers

250

Compatability

Score

97.9%
86% OFF Today, Split Tunneling feature, Kill Switch, Secure DNS
iPhone and Android Apps Split Tunneling Kill Switch
Important Features for Chinese VPN service
Servers in China and other parts of the world.
Stable and fast speed connection.
Excellent customer service and technical support.
Strong encryption and best protocols.
If you are looking for a fast service that you can use it also on your smartphone, and it's important to be user-friendly then ExpressVPN is the best VPN for you. It provides the most servers with a near distance from China. Therefore, the speed will be faster than connecting to servers which are further away. It also has a mobile app for Android and iPhone and it's very easy to use.
If the main feature that you are looking at is a secure connection, then VyprVPN is the best option. It supports many protocols including their own Chameleon. The Chameleon protocol is specially created for countries with high censorship. It also has Nat Firewall that adds extra security when surfing online. VyprVPN also has many servers around the world and thousands of IP addresses to switch to.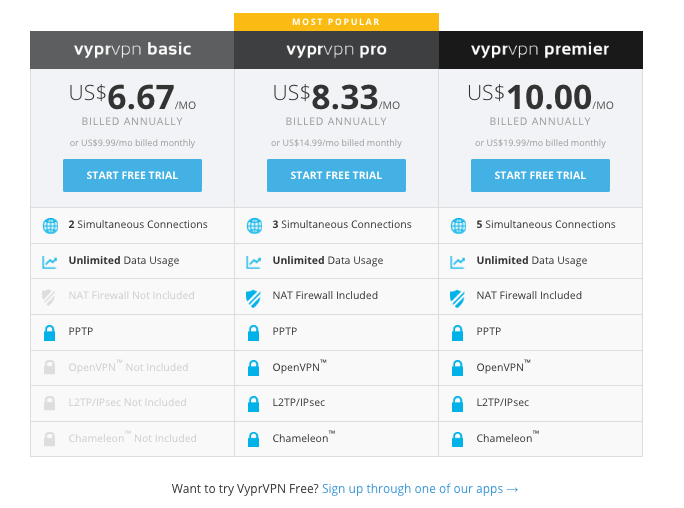 Conclusion
In China, the internet doesn't work exactly the same as in the most part of the world. The "Great Firewall blocks a lot of web content and websites". Some of the most popular sites that are unavailable include Facebook, YouTube, Twitter, Google+. Not only these, but many other sites that are blocked will give you times when being in China. To solve this, you can subscribe and download a VPN software and China apps which mask your IP address that allows you to appear to be connected from the USA or Hong Kong even when traveling in Beijing.
So before you go for your holiday, make sure to install a VPN client and get company apps from the Apple Store and Google Play. Otherwise, it might be too late as China has blocked Google Play as well.