Online Privacy with a Travel VPN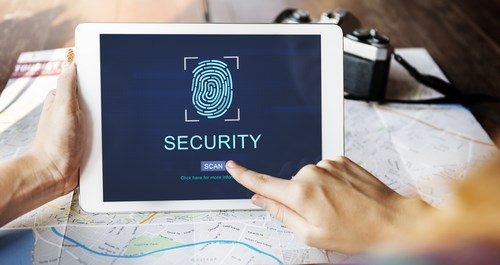 No matter whether you go to a big city like New York, London or Singapore. Or whether you plan a world tour visiting countries in all continents, including Asia, South America, and Africa. VPN for traveling will offer you with an encrypted internet traffic and provide a full online privacy. As a result, protecting you from common cyber security threats.
Typical Cybersecurity Threats
VPN for travelers provides you with a full digital security and protects you from typical cybersecurity threats while traveling. Usual cyber security threats include the following:
Unsecured wireless networks. Although public wifi is very convenient for travelers, it can be also very unsecure. Public wifi's can allow cybercriminals and internet hackers to retrieve personal information from any Internet-enabled device.
Public computer use. Internet use on publicly accessible computers can be very dangerous. Therefore, note that a computer in a cyber cafe, library or hotel business center, can have installed malicious software on it. The malware steals your private details and sends it to cyber criminals.
Therefore, before you plan your trip, it is important to think of your online privacy when traveling. Get a VPN for travelers and avoid unpleasant situations when on the road.
Is In-flight Wi-Fi Safe?
Most of the travels require going on an airplane. Usually, it involves waiting times at an airport and long durations on a flight. Therefore, the best way to spend that spare time is browsing the internet. Typically airports provide free wifi, but airplanes offer in-flight wifi connection. These connections are very similar to a regular public wireless network. However, there's one significant difference, the total amount of people that use airport and in-flight wifi can be a lot higher than in any other public area. Therefore, these are especially attractive places for cyber attackers as unsecured information is literally flying around.
The potentials of having your private information and data stolen while at the airport or using an in-flight Wi-Fi are huge. Therefore, using a travel VPN will certainly keep your information safe and secure no matter where you go.
Unblock sites with a VPN for Travelers
Besides the security and anonymity that travel VPN service provides, it also allows to freely access and unblocks any site that is blocked by the Wi-Fi service provider. With a VPN for traveling you can even access on-demand movie and TV-show services like Netflix, Hulu and BBC iPlayer. A VPN service allows you to bypass any restrictions by rerouting your internet traffic to another location.
Conclusion
Although usually before the trip begins travelers only think about things that they need to settle at home for the smooth travel experience. Or finish up with the final travel plans. However, it is true that securing your devices from cyber attacks while on the road is another highly important task. Therefore, this list of best Travel VPNs will provide you with a reliable and trusted online security solutions. It will protect your online identity by keeping your data anonymous. VPN for Traveling also lets you unblock sites that are blocked in other countries.