There are two main groups of people that use a VPN. One group is gravely concerned about their online privacy. But the other group wants to get access to content that is unavailable in their location. If you fit in one of those groups, then it's a good chance that you need a VPN provider. Therefore, here I'm sharing more information on what is a VPN and how to set up VPN service for private internet access and to get websites unblocked.
What is a VPN?
VPN is also known as a Virtual Private Network. VPN software makes sure that advanced encryption protects your data, it changes your IP address and allows you to be anonymous online.
There are many benefits of a VPN. But some of the main advantages include preventing other people and your ISP from spying on you. It also allows you to unblock websites and content from other locations that typically would be unavailable. Plus, VPN lets users to stream live sports and use torrents securely.
There are many VPN service providers. Based on your requirements one may be better than the others. Therefore, here at TenBestVPNs, we have many articles related to the best free VPNs and best VPNs for its use, country, and device. Check out our VPN comparison page to find out which is the best VPN software for your needs.
What You Need to Set Up VPN Service
Here in this section, I will share a detailed process of installing and setting up a VPN. For illustrative purposes, I will use an Express VPN. However, other VPNs applies the same process, with tiny variations.
Although ExpressVPN is our best VPN provider that serves most purposes, however, it is a paid-for service. Therefore it might not be the best fit for everyone. You can find out more details by checking out the ExpressVPN review or finding a more suitable VPN software on our home page, which talks about the best VPN service providers of the year.
Step By Step Guide on How to Set Up VPN Service
Step 1: Choose a VPN and sign up for its service. If you have decided to go with the ExpressVPN, then you can head to its website and click to Get ExpressVPN. Most of the VPN providers offer several subscription plans. Typically they offer three choices, depending on how long you are ready to commit. However, most of the VPN providers have a money back guarantee that will allow you to cancel your subscription if you are not happy with its service.
Step 2: Download and install VPN client. All the best VPN providers offer VPN software and apps for all of the major devices. If you use a PC or Mac, install it on your laptop of desktop. If you use a mobile phone or a tablet, you can install an app.
Step 3: Open the VPN client and sign in. Signing in is very simple, just launch the app you have installed and use the same credentials that you used during the sign-up process.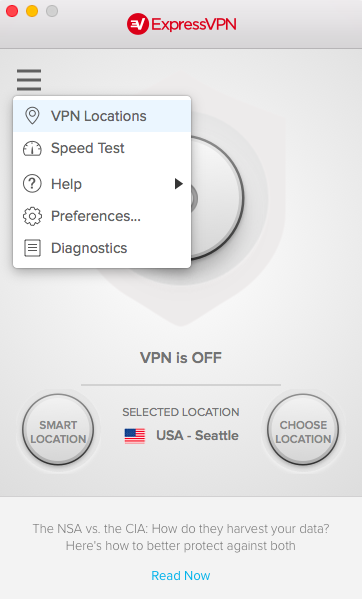 Step 4: Select a VPN server location. Here you can see a list of all the places that you can choose. If you wish to protect your online privacy then connecting to the closest server location would be the smart thing to do. However, if you try to unblock content from some particular place, then you'll have to connect to a server where the content is available. To find out more about how to choose a right VPN server, check out this article.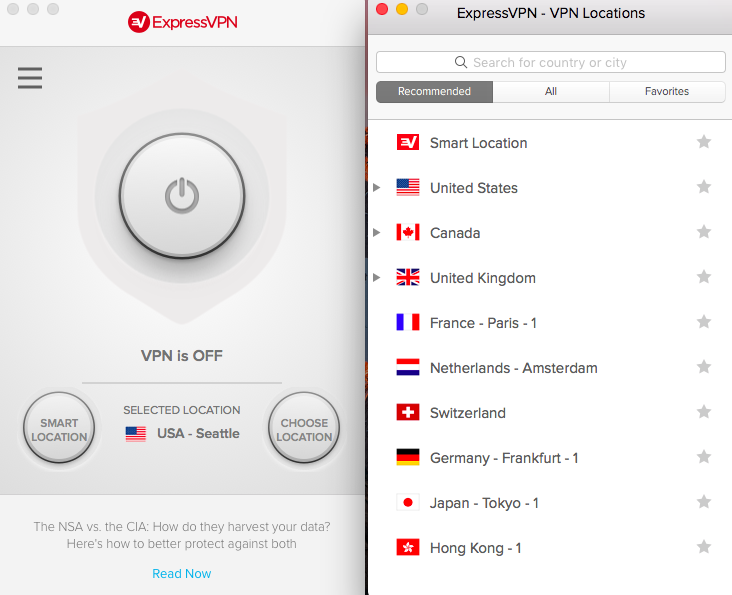 Step 5: Connect to a VPN server. Press the large button to connect to a VPN server location. Once the VPN establish the connection, it will indicate that either it is ON.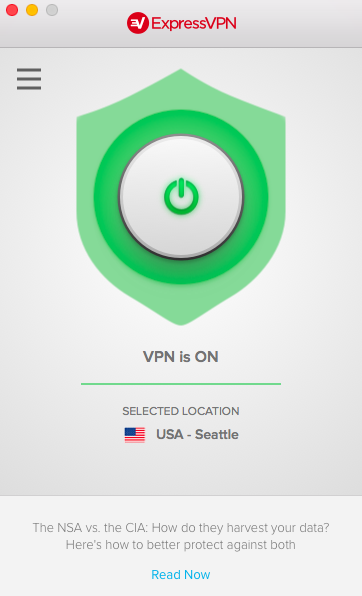 You can also check your new IP address here. Make sure that it has the new location appears when you use the tool. If it shows a different location than where you physically are, then you know that you have successfully set up VPN service.
Most of the VPN providers have a kill switch features. It means that your internet connection is immediately cut off in the case of VPN network shortage. For example, if you are using a VPN software to download torrents, but there are some connection problems to your VPN server, then VPN will disable your internet connection. Like this, your ISP won't be able to track and monitor what you are doing on the web.
Conclusion
Setting up a VPN is easy. Some of the most important steps include signing up for a VPN provider, downloading and installing VPN client, finding a right server location and connecting to it. All the requirements on how to set up VPN service you can find in this article. However, do let us know if you have any further questions.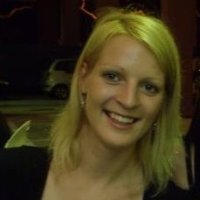 Author:
Inga
I'm a freelance writer living in Canada. Highly interested in topics on technology, online surveillance, and censorship. Love traveling and outdoor activities.