It's very well known that public internet access, such as WiFi and Hotspots are very risky for your online security. Any third party and internet hackers can access your data. Several big cases have shown how easy it is to hijack social media platforms like Facebook, Twitter and payment accounts on PayPal using a public internet network.
Of course, there are also safe public internet environments. HTTPS servers are secure and great. However, not every email and social media sites use an HTTPS server. Some of these services may use the HTTPS server only for logging.
Another point is that, internet transactions can be secure with the most open link. The most open link is a traffic between your computer or other device and the wifi connection. This traffic can be only secured with a Virtual Private Network (VPN). Using a VPN software, it encrypts your traffic using a secure tunnel protocol like OpenVPN allowing you to privately access the server you try to connect to.
Most established organizations offer this VPN service to their employees. However if your company doesn't have VPN access then the best alternative is to subscribe for an account to a private VPN provider.
Private VPN services have been available for about two decades. But it has gained its popularity only in a recent years. Most of the best private VPN providers offer a simple software and cost effective way to protect your data when surfing the internet.
Reasons to use a VPN
As previously mentioned, a VPN has two main purposes:
A VPN service encrypts your internet traffic. It also makes your online activity completely anonymous and inaccessible to any third party.
A VPN service lets you to hide your IP address and change it to another one. As a result, it lets you to virtually appear in another location. This opens you many opportunities to bypass internet restrictions and unblock websites.
Here we have compiled the best reasons to use a private VPN:
Use Public Wifi with Confidence
Many people don't know that public Wi-fi including the ones at Starbucks and your hotel rooms are not that safe for confidential information exchange online via email or even while browsing the internet. Public wi-fi doesn't offer any security or data encryption, which lets other more tech savvy access your personal information. Even for a young hacker it is very easy to hijack your public information under unencrypted Wi-fi signal. Public Wi-fi is very dangerous and insecure, it is one of the biggest reasons why it is especially advisable for people who use smartphones to get a good private VPN service.
Once you connect to your private VPN, your data will be encrypted and information private and secure.
Avoid Having Your Online Searches Logged
Many people are aware that search engines like Goggle and Bing tend to track the searches you perform, which allows them to customize future searches for you as well as advertising based on your interests.

A private VPN service lets you to hide your IP address. It gives you full anonymity and none of the search engines can store your sensitive searches for "anger management", "drinking problems", "love advice" and others.
Access Copyrighted Streaming Media Providers
Many streaming media providers like Netflix, Hulu, Pandora, the BBC iPlayer cannot broadcast their content outside of specific region. This is due to copyright agreements. Which means that content from those sites are completely blocked in other parts of the world. This happens by exposing your original IP address and tracking your country of origin.
By using a VPN, you can change your IP address to the location where the service you wish to access is available and easily unblock contents that you wish to stream.
Use Torrents Securely
In most of the countries due to copyright regulations file sharing, including torrenting is illegal.
Since VPN allows you to stay unidentifiable by authorities when you download and upload copyrighted files online. This service has become some internet users' best friend.
Bypass Online Censorship
Some countries don't support free speech. Therefore internet users in those countries can suffer from a serious internet censorship. Some of the most censored countries include China, Saudi Arabia, UAE, Cuba, Afghanistan, Egypt and others. These countries have strong restrictions online.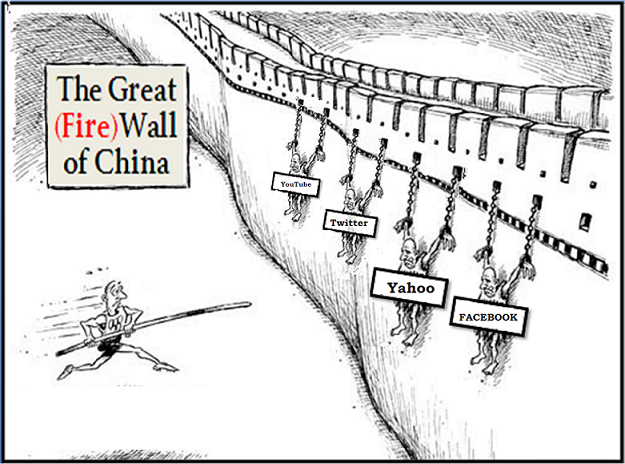 If you live or plan to travel to one of those countries, using a VPN service you can connect to a VPN server in another country will let you to bypass restrictions and access all online content. It will also keep all your activity online, which means that you don't have to worry about authorities coming after you.
Unblock Sites When at Work or School
Some companies and schools impose draconic online restrictions. Some of the most popular restrictions are blocking Facebook, YouTube, Twitter and other social media sites.
A private VPN lets you to access all the blocked content by tunneling out of a restricted network. It also provides you full privacy when surfing the blocked sites, so your employer and the school administration will have no idea about the unrestricted access you gain.
Secure Your VOIP Services
Many people are not aware that even for a junior hacker it is pretty easy to eavesdrop on your VOIP calls. If you use VOIP services like Skype, WhatsApp, Sync, Viber and other services regularly, then you should definitely consider getting a private VPN connection, which will provide you with a full personal privacy.
Stay Anonymous When Travelling
Many countries local networks aren't as safe as in your country of origin. It also blocks your access to your favorite websites and video streaming services. By getting a VPN service, you can connect to a server in your own country and make your network secure as well as let you to access any online sites and services that you wish to.
How to choose a VPN
When you are choosing a VPN to subscribe to, it's very important to understand what VPN providers can offer.
All of the best private VPNs are charging a monthly or yearly subscription fee. For the fee, it provides a great set of features that free VPN wouldn't be capable of providing.
Firstly, you can take advantage of its reliable and secure connection to VPN servers all around the world. Personal VPN providers offer a wide range of server locations, you can choose the closest to you so your private internet surfing experience remains as great. If you are subscribing with a provider like ExpressVPN that has many servers around the globe, then you have a better chance to unblock websites in countries that you couldn't do without VPN proxy network.
Most often internet users like to unblock websites in countries like the USA and the UK where they can access services like Netflix and Hulu. Sport fans may watch Premier League, which an English football league, one of the most popular in the world. Also, it gives access to Euro Cup matches and Formula One from anywhere in the world.
Secondly, you should be looking at what are the tunnel protocols that your private VPN support. The most popular is OpenVPN, it's the most secure in all over the world, however, some countries try to ban it, so in countries like China and Saudi Arabia it may not be the best option. All of the best VPN providers support OpenVPN, PPTP, IPsec and others.
Thirdly, make sure to look at the VPN logging policy. When your main purpose of using a VPN is to protect your personal data and activity in online space then this is one of the main things to consider. Different service providers have different logging policies. Some of the providers store logs, some store logs temporarily and some of them do not store at all. All of our top VPNs for private use do not store any logs so it's safe to use without worrying for the online privacy.
And finally, if you use more than one device, then it is important that you keep all of your devices secure when you browse the internet. You may want to make sure to sign up with a VPN provider that offers multi device logins simultaneously.
Depending on your requirements here are few other things to look at before you sign up to a VPN service:
Location of a VPN provider
What are the payment options, does it offer Bitcoin as a payment method
How's the VPN software installation process, does it offer any tutorials
What information the private VPN provider request upon sign up
Does the VPN provider offer 24/7 customer service and technical support
Conclusion
Subscribing to a VPN is one of the best ways to keep your private internet access secure. There is no better way to protect your internet identity and stay anonymous. It is also a great way to unblock websites that are geo-restricted, some of it includes a dating and gambling sites, you can also use a VPN for gaming. If you have multiple devices or you wish to protect your housemates too, the best option is to get a VPN router or for a larger organization, you can get a site-to-site VPN gateway device.