What is a Virtual Private Network?
It is a technology tool to protect your internet identity. It hides your IP address and encrypts your internet traffic through a VPN protocol like OpenVPN, IPsec, and others. Also, VPN allows you to gain the internet safely and enables you to unblock websites that are unavailable due to geographic restrictions.
Reason to Get a VPN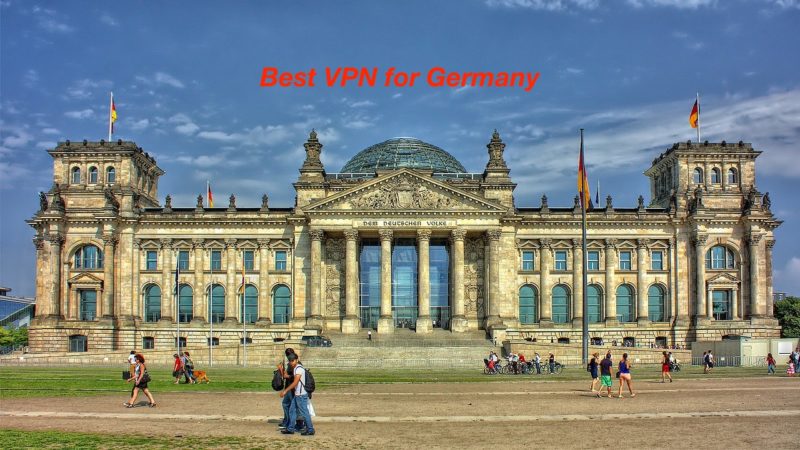 Although Germany has a low level of censorship after the new data retention legislation was passed it's no longer as safe to browse the internet. To keep your identity safe you can subscribe with one of the best services for Germans. Download the software on your Windows or Mac computers and install the mobile app on your Android or iPhone device to keep you fully protected.
Also, VPN allows you to surf geo-restricted websites like Netflix, Hulu, BBC iPlayer, Pandora, Spotify, and others.
If you are traveling abroad and want to access live sports also then Virtual Private Network is an excellent way to get your streaming going from anywhere in the world. If you like to watch Formula One or stream Euro and World Championship in football than by connecting to a server in a country where there are free online broadcasting channels it will make your access much easier and secure.
Also, Virtual Private Network you can let you access blocked dating and gambling sites in countries where it's illegal. Furthermore, you can protect your online gaming experience.
If you are looking for an option to secure everyone in your household, then you should get a VPN router which will give unlimited simultaneous connections. For an enterprise, there are devices for Site-to-Site Gateway connected VPN which will protect whole of your organization and communication between branches.
Content filtering
Access to internet content and websites in Germany is easy in comparison to other countries like China, UAE, Saudi Arabia and even Singapore. Most of the content that are restricted are related to copyrighted material. The German government rarely blocks online content or websites, in 2014 or 2015 there weren't any internet connection blockages of censorship caused by German authorities. Therefore there isn't much filtering of text and email communications. All of the social media including Facebook, Youtube, Twitter, and Instagram are easy to access and publicly available.
However, in 2015 the German government proposed a new data retention legislation. This law would mean that German internet users should pay a higher attention to their online privacy and start using a German Virtual Private Network so that their internet activities cannot be monitored and stored.
Torrenting and File Sharing
If you are a big fan of movies and TV shows but you cannot afford to subscribe to a Netflix or Hulu services then the best is to use a VPN software to download multi media via torrent like BitTorrent. File sharing is illegal in most of the places. Therefore by downloading VPN software, you can connect to a server location like Switzerland and enjoy the downloading for non-profit use.
Best German VPNs
Our list of the best Germany VPN clients include providers that offer a comprehensive list of features that are important for all Virtual Private Network users to have. All of our recommended providers have affordable subscription fees and offer a money back guarantee. None of the providers offer a free VPN version cause to maintain an excellent service can cost a lot. Most of the free services for Germany would offer limited features and sketchy privacy and data logging policies.
1
Countries

94

Servers

1700+

Compatability

Score

99%
100% Money-Back Guarantee for 30 Days, Apps for Windows, Mac, Linux, Android and iPhone, SSL secure
Save 35% Today!
Android & iPhone Apps Easy To Use Software 30 Day Money Back
2
Countries

61+

Servers

1100+

Compatability

Score

98.5%
30 day money back guarantee, Tor over VPN, Allows P2P, Secure SSL encryption. Save 72%!
iOS and Android App Tor over VPN 30 days risk free
3
Countries

100

Servers

250

Compatability

Score

97.9%
86% OFF Today, Split Tunneling feature, Kill Switch, Secure DNS
iPhone and Android Apps Split Tunneling Kill Switch
4
Countries

35

Servers

700+

Compatability

Score

97.6%
Special Sale 80% OFF Today! Offers fast speeds, Bitcoin as a payment method, 30-day money back guarantee
Android & iPhone Apps High Speed Connection Bitcoin Payments
5
Countries

28

Servers

1000

Compatability

Score

97.2%
Turbo Speed VPN. Kill Switch, No Logs
Half Price Sale!!
30 Day Money Back Guarantee
Summer Sale $2.50 30 days money back Proxy
We recommend you subscribe with one of the providers as mentioned earlier. All of them offer a fast, reliable service and access to many VPN servers around the world. All of these providers protect your data from internet hackers, third parties and even your ISPs.
Internet Users in Germany
Germany is very developed country, so as it's network infrastructure for information and communication technologies. Therefore, internet access in Germany continues to grow steadily. Around 79 percent of German population have a private internet access and including mobile internet users, it has reached around 89 percent of internet penetration. It is still by about 8 percent more than average penetration in the European Union, based on Eurostat findings. Lately, the growth has slowed down and it seems that only about 2.9 percent who do not have a private internet access intend to subscribe for it.
Mobile penetration in Germany is at 139 percent. Within one year, from 2014 and 2015, German mobile internet users grew from 36.9 million to 52.6 million. It is also ranked ninth in the world concerning mobile internet users.