Internet Users in Canada
For most of the people, Internet network access is very reliable and cost effective. Based on the International Telecommunication Union report, internet penetration rate in 2014 was 87 percent. However, it has increased by 7 percent in comparison to 2009. Also, in 2014, 83 percent of the Canadian population using mobile phones.
Fortunately, there aren't any significant government restrictions on the bandwidth. However, internet service providers (ISPs) usually offer a subscription package that has caps on bandwidth. Moreover, if the limit is reached then ISPs applies additional charges for exceeded amount.
Canadian Online Restrictions
Canada has a young government. It doesn't impose a lot of restrictions online. Also, it doesn't block websites, filter or screen content.
Usually, illegal content is removed by the court after serious investigation. Canadians can appreciate strong support and protection for expression of freedom.
Also, none of the international social media sites like YouTube, Facebook, Twitter, and Instagram have any restrictions in Canada.
However, the Canadian government recently passed two laws that may have a serious impact on Canadian right to online privacy. These legislative reforms involving internet privacy and anonymity have created controversy within Canadians. Many are worried that the scope could expand and a lot of companies may voluntarily disclose user private information. Disclosure of a private information could leave the more severe effect of increasing censorship in Canada. Thus, one of the reasons why more and more Canadians are subscribing to a Canadian Virtual Private Network. Risk-free Canada VPN service is the easiest way to protect yourself online.
What Is a Virtual Private Network
A Virtual Private Network is a unique method that allows users to connect to servers all over the world and help to encrypt its data sent to the Internet service providers (ISPs). In this way, protecting user's online activity and data from being tracked and stored. Therefore not allowing ISPs to comply with data retention schemes and government requests to provide this information.
Why Do You Need VPN?
Although censorship in Canada isn't high, the government has passed two new regulations. Bill C-11 (the Copyright Modernization Act) and Bill C-51 (the Anti-Terrorism Act).
Both of this legislation have made Canadians more concerned than ever whether their personal data could be used against them. Canadian VPN connections will support your online freedom and help you to battle against digital surveillance.
Bill C-11

The Bill C-11 forces ISPs to keep logs of users' internet activity for a minimum of six months of anyone accused of violating copyrights. Furthermore, after six months the data has to be passed over to authorities.
Bill C-51

The Bill C-51 passed in June 2015. It allows CSIS to directly terminate any bank transactions and travel arrangements of any suspicion of terrorism.
Five Eyes
The Five Eyes or FVEY is an intelligence alliance between countries like Canada, Australia, New Zealand, the United Kingdom and the United States of America. It is also known as a spying alliance. All the member countries have agreed to share intelligence across the borders. Sharing this information means that with all the Canadian regulations in place, Canadian Netizen's data is available for all member countries. Furthermore, it means that intelligence agencies from a member state can obtain data from each other.
Canadian Servers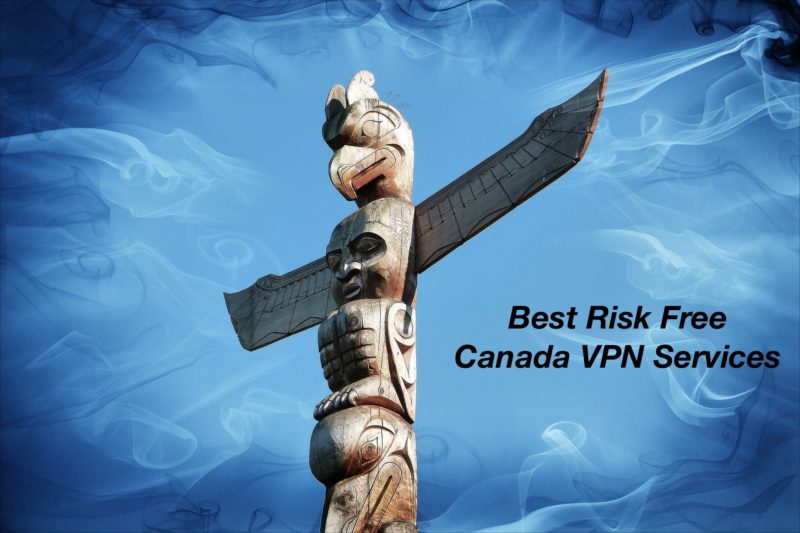 If you live or travel outside of the Canada, server access in Canada is one of the best things to have. VPN servers do not minimize your internet browsing experience when it comes to heavy censorship. It also allows subscribers to watch content online in an HD quality. Virtual Private Network provides you anonymity shield which lets you surf the internet privately. Also, it allows you to access adult sites, unprotected web and other domains that may be providing a threatening material for your government agencies. Virtual Private Network servers let you bypass Geo-restrictions from anywhere in the world.
Unlock Content
If you are using a Virtual Private Network to take care of your online privacy and anonymity, then the best is to connect to the VPN server that is closest to your location. Any server will do, even the ones that are outside of the Canada. However, most of the best VPNs has servers in Canada. So, if you are in Vancouver and there isn't available server, then you can connect to any of the closest servers. Also, to a server located in Seattle.
But if you are visiting a country with a censorship and would like to browse blocked websites in that country, then it's better to choose a server in the location where those contents won't be restricted. For example, if you are in China, where you come across to blocked services like Gmail, Facebook, Skype and others, you can try to connect to servers in Hong Kong or Los Angeles. If you are somewhere in the Middle East, where even dating sites are blocked, you can connect to servers in Europe.
Due to a lack of international streaming rights, most of the Canadian and USA sites are blocked when you are traveling abroad. VPN provider with its easy to use software will let you unblock popular websites. It can unblock even sites like Netflix, Hulu, BBC iPlayer, FOX, NBC, HBO Go, Sky Go, Crackle, ESPN and many others.
Watch CBC Online
CBC is also known as Canadian Broadcasting Corporation) is the most well-known television and radio company, it is equivalent to the BBC in the UK.
If you are one of the CBC fans then moving away from Canada can be even tougher, cause outside you cannot get access to CBC programs.
Fortunately, VPNs lets you access the CBC Streaming Player from any part of the world. All you need is a Virtual Private Network service with servers in Canada. It will allow you to unblock and watch the CBC from anywhere in the world.
We also recommend you getting a router to enjoy faster wireless network speed.
File Sharing and Torrenting
Canada has very strict regulations on copyright material. It prohibits internet users of downloading movies, TV shows, and music from the web. Therefore, we advise using torrenting only together with a VPN. Virtual Private Network service for Canada provides you with a new Canadian IP address allowing you to hide your original IP. This process lets you stream movies and other copyright material anonymously.
The Best Risk-Free Services
Our list of the best VPNs includes service providers with the best security internet features, software, and apps for all devices:
1
Countries

94

Servers

1700+

Compatability

Score

99%
100% Money-Back Guarantee for 30 Days, Apps for Windows, Mac, Linux, Android and iPhone, SSL secure
Save 35% Today!
Android & iPhone Apps Easy To Use Software 30 Day Money Back
2
Countries

61+

Servers

1100+

Compatability

Score

98.5%
30 day money back guarantee, Tor over VPN, Allows P2P, Secure SSL encryption. Save 72%!
iOS and Android App Tor over VPN 30 days risk free
3
Countries

100

Servers

250

Compatability

Score

97.9%
86% OFF Today, Split Tunneling feature, Kill Switch, Secure DNS
iPhone and Android Apps Split Tunneling Kill Switch
4
Countries

35

Servers

700+

Compatability

Score

97.6%
Special Sale 80% OFF Today! Offers fast speeds, Bitcoin as a payment method, 30-day money back guarantee
Android & iPhone Apps High Speed Connection Bitcoin Payments
5
Countries

28

Servers

1000

Compatability

Score

97.2%
Turbo Speed VPN. Kill Switch, No Logs
Half Price Sale!!
30 Day Money Back Guarantee
Summer Sale $2.50 30 days money back Proxy
Main features of the best services
Fast connection speed.
Software; how easy is to use it.
Many servers VPN.
Logging policy of the company; most of our recommended providers don't keep any logs.
Level of data encryption
Tunnel protocols; does it support OpenVPN, PPSP, IPsec, and others
Times of customer service and technical support.
Payment options; does it offer Bitcoin as one of the methods.
Most of the Virtual Private Networks don't offer a free trial. However, you can subscribe and use it for free until the money back guarantee policy is over.
Conclusion
Canada isn't known for its censorship. However, some of the lately passed regulations have made people more cautious about their internet presence. Therefore many people are looking for tools to install on their devices. To make sure that your data is protected and you can access any websites that you like, subscribe with one of the best security internet tools available. Get one of the services recommended by TenBestVPNs.com for full online privacy.