Reasons to get a VPN
Censorship in Iran is at a very high level. Therefore, you should consider getting a Virtual Private Network service. Here are some of the reasons you should get it:
When living or traveling in Iran and you are worried about your internet identity and freedom of speech online.

You wish to access blocked websites in your region.

You want to protect your data that might be at risk due to the rising rate of online hacking and cyber crime.
Iran Internet Freedom
Currently, there is no free speech online in Iran. Even protesters, activists and media are at a high risk if they challenge the state.
Iran Proxy, which stands for anti-Internet-filtering have said, "In Iran today, freedom of expression and, more importantly, freedom after expressing an idea, do not exist at all." They also mentioned, that actually because of the internet, there are more and more channels where people can express themselves. And it keeps growing.
Therefore suppressing freedom of speech cannot last for too long. Furthermore, it should open up more opportunities for everyone especially for people in Iran who have been against the regulations that limit freedom of speech and expression.
Virtual Private Network (VPN) was launched due to the active development of Internet and technology. It is a tool which works as your ticket to online freedom. VPN can help you to gain online freedom regardless of your location.
By using VPN Iran, you can connect to servers in Iran and other countries. It not only hides your existing IP address but also allows you to get new Iranian IP address. Plus, it encrypts your Internet traffic, making your connection completely secure and private. Also, your Internet service provider isn't able to see what you are up to while surfing the net.
It also lets you express your personal and political views online. It allows you to remain completely anonymous and secured from your government. 
One of the keys to freedom is a power for society to protest and express opinions about your government actively. So it could lead to making changes or at least be heard by the authority. Unfortunately, Iran doesn't support it, and this kind of behavior can result in terrible consequences. 
For example, some of the bloodiest violations of speech in Iran were in 2009 during the presidential election time. The security forces of Iran opened fire on a massive crowd at a presidential rally. That left seven people dead and many more others seriously injured.
Whether it is a big crowd protesting against election results or Iran internet users expressing their political beliefs in an online space, Iran's government is ready to deal with anyone who's challenging them.
Virtual Private Network provides you confidence and security when browsing the Internet in Iran. Furthermore, it lets you express your views and opinions without getting in trouble.
Unblock Netflix and other Geo-restricted sites
Even if the Iran censorship wasn't as bad, there's one more reason to use a VPN service in Iran. VPN providers allow bypass website geographic restrictions. People in Iran cannot access Netflix, the world leading video streaming service and other online streaming services.
Netflix is known for its excellent video quality and an extensive list of movie and TV-shows. It cannot be accessed and watched from Iran even if you have an account with the respective service. The restrictions, in this case, are imposed by the Netflix and its product licensing issues.
Services like Hulu, Amazon Instant Video, BBC iPlayer are just a few other great alternatives to Netflix. However, also those are restricted in Iran and many other countries due to licensing regulations. 
To be able to access, watch or listen to the programs that aren't available in Iran, you need a highly functioning VPN for Iran. With a Virtual Private Network, you can connect to a server outside of the Iran. It changes your IP address to the US or another country you have chosen. By connecting to a server in a country where Netflix or other services are available you gain access in places where it typically wouldn't be available.
Iranian VPN also hides you from surveillance and government monitoring agencies. It lets you access any sites and video streaming services without any problems.
Unblock Chat Apps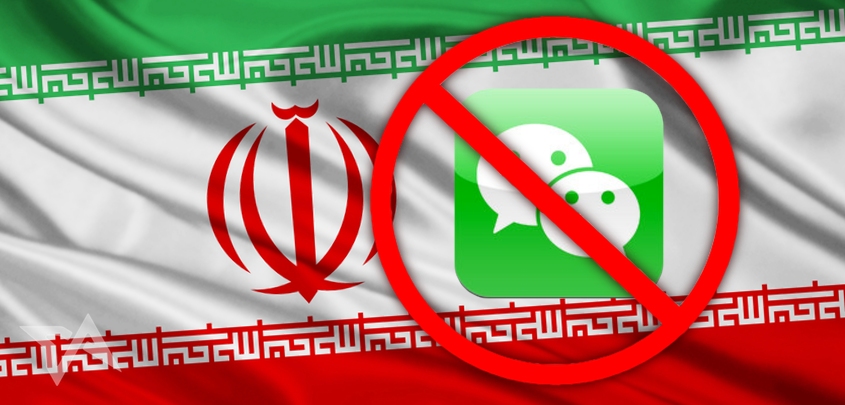 Since September 2014, Iran's judiciary has been trying to get Iran's government to block access to services like Whatsapp, Line, and Tango.
Until January 2015, Iranian President Hassan Rouhani was resisting to take the order as he believes that only online content should be censored. Perhaps, it is because the President Hassan Rouhani himself is a user of Whatsapp and other messenger apps. On the 7th January 2015, Iran's judiciary has managed to block access to these services. It can be used to share "immoral and un-Islamic" content quickly.
It seems like Iran has a pretty complicated relationship with technology. Also, Twitter and Facebook are blocked in Iran. Moreover, some of the citizens have been imprisoned for posting on Facebook. However, it seems like the President Rouhani supports messaging services as he also has personal accounts on both Facebook and Twitter.
Country's official new station IRNA announced that even a cultural minister of the state has said that the social media bans should be lifted. But, since January 2015, the country has been forced not only keep the social media bans in place. But it has also blocked its citizens from using other online tools and chat apps.
Many states impose internet content blockades by feeling a need to prevent information from going viral before some big events like controversial anniversaries, big elections and much more. However, that's not the case in Iran.
Some people speculate it's related to the events in Paris where extremists killed employees at Charlie Hebdo. Might be that Iranians were using messaging tools to share the images and show of their solidarity? 
Anyhow, Iranian judiciary has managed to block these services. Also, it doesn't seem that even a President Rouhani can do much to stop the ban. Therefore, it's great that many Iranians know that they can use VPN to bypass the censorship in the country.
Best Iran VPN Services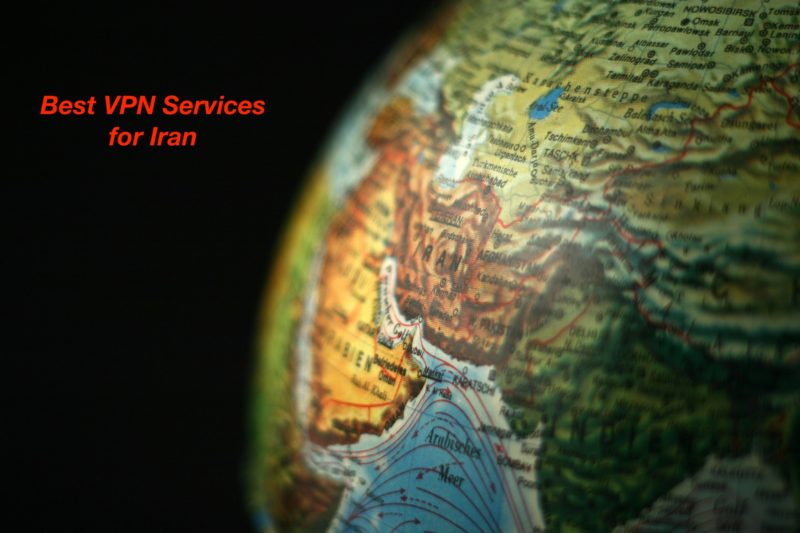 Now that you know a little background and why Whatsapp and other messengers are blocked in Iran. Here is the good news! Using a VPN software will help you to unblock text messaging tools and other blocked online content.
Once you get a subscription with one of the best VPN services for Iran, you can select a server in a country where your chat app is available. After the connection is established, you can go to your App Store or PlayStore. Change the settings if needed to a country where you have connected to using the VPN client. Now you are ready to search, download, install and run the app without any trouble in Iran.
Unfortunately, also other countries like Iraq, India, China, Thailand, Turkey and many others along have prevented its internet users from accessing social media and chat apps. Blocking access to websites, services, and social media sites have become increasingly common in many countries around the world. Therefore, Virtual Private Network service is a great tool to use to make sure you have your freedom of speech and expressions. 
10 Best VPN Providers
Here's a list of the best VPN services that works well in Iran.
1
Countries

94

Servers

1700+

Compatability

Score

99%
3 months extra! 30 day Money-Back Guarantee, Apps for Windows, Mac, Linux, Android and iPhone, SSL secure
Save 49% Today!
Android & iPhone Apps Easy To Use Software 30 Day Money Back
2
Countries

60

Servers

5300+

Compatability

Score

97.6%
Exclusive Save 77%, 3300+ servers in 59 countries, 6 simultaneous connections, Bitcoin payment option, VPN access in China, Socks5 proxy servers
iOS and Android App Tor over VPN 30 days risk free
3
Countries

100

Servers

250

Compatability

Score

97.2%
83% OFF Today, Split Tunneling feature, Kill Switch, Secure DNS
iPhone and Android Apps Split Tunneling Kill Switch
4
Countries

64

Servers

700+

Compatability

Score

97%
Special Offer 50% OFF first month! No Logs, Unlimited Data, Apps for Android and iPhone. 30 day money back guarantee
Special Offer 40% Off! Android & iPhone Apps 700+ Servers
5
Countries

60+

Servers

400+

Compatability

Score

96.5%
Many server locations, Static, Dynamic and Dedicated IP plans, Free VPN Trial
Mobile Apps Free VPN Trial Fast Speed
6
Countries

44

Servers

458+

Compatability

Score

96%
Great customer and technical support, have many unique IP addresses, good price when signing up for a year, 5 day money back guarantee
2048 Bit Encryption Android & iPhone Apps Great Annual Savings
7
Countries

30+

Servers

1000+

Compatability

Score

95.9%
Turbo Speed VPN. Kill Switch, No Logs
Half Price Sale!!
30 Day Money Back Guarantee
Summer Sale $2.50 30 days money back Proxy
8
Countries

13

Servers

70+

Compatability

Score

95.9%
Compatibility on multiple platforms, High Security, Unlimited P2P traffic, 5 Year Plan for just $1/month!
5 Year Plan for just $1/m Mobile Apps High Security
9
Countries

21

Servers

395

Compatability

Score

95.2%
Free trial. High connection speed, Good performance, No logs.
Sale: 30% Off!
Free trial Mobile Apps High Speed
10
Countries

35

Servers

700+

Compatability

Score

94.6%
Special 3 year deal! Offers fast speeds, Bitcoin as a payment method, 30-day money back guarantee
Android & iPhone Apps High Speed Connection Bitcoin Payments
Best VPN Features
Here are some factors that you should look out for before signing up for a Virtual Private Network:
Privacy Policy (No Logs) – some VPN providers, in compliance with the government where they are located agree on policies and agreements which make them give out its user information to government agencies and other third party corporations. The information is usually used for lead generation or spying. Therefore the best VPNs are the ones that state in its privacy policy that they don't keep any logs and monitor user activities.
Stability of Servers – choose one of the fastest providers to accommodate simultaneous connections and combat against Iran's speed-throttling of its government.
Kill Switch Function – Look out for a vendor that offers Kill Switch feature. It automatically kills your internet connection in case your VPN network fails, gets disconnected or accidentally turns off.
VPN Servers in Iran – if you are looking to bypass restrictions and unblock sites in other countries, then it's important to choose a service provider with servers all around the world. However, if your main reason for getting a VPN is to protect your internet identity and keep yourself anonymous in Iran, then you should look out for a provider with servers in Iran. It will be the best and fastest solution for Iran.
Security Protocols and Encryption
Before signing up for a VPN, make sure it offers these safety protocols:
OpenVPN – is the most prominent and reliable of all security protocols for Iran. OpenVPN is the best protocol when privacy is the primary concern of a user. It provides AES encryption, and by default, you can use 256-bit encryption. When it comes to using a service that supports OpenVPN protocol for internet privacy and anonymity matters, it will let you keep all concerns aside.
L2TP/IPSec – this security protocol a perfect alternative to OpenVPN. It offers 256-bit encryption with the help of an IPSec Key. It's slightly slower than OpenVPN. However, it still gets its job done well when it comes to online security in Iran.
PPTP – this is the most traditional VPN tunneling protocols. It's quite old and well tested in Iran, but it's not perfect for anonymity. However, it works well to unblock sites like Netflix, Hulu, and BBC iPlayer.
Conclusion
Iran is one of the most censored countries in the world. Its internet surveillance is maintained at a high level by the introduction of new monitoring and supervision tools every single year. Iran blocks popular social media platforms like Facebook, Twitter, and YouTube. Also, it bans popular messaging apps like Whatsapp, Tango and Line and other foreign internet content and services. Iranians have lost hope for a change in the country, freedom of speech and expression.
The government surveillance agencies control even an online space. Currently, the only way to maintain liberty and treat yourself like other people around the world is by using a Virtual Private Network.
Getting a VPN is the best you can do. To redeem your freedom, download its software. By encrypting your traffic and changing your Iranian IP address, it will provide you full online privacy. Furthermore, not only it gives you anonymity and privacy online, but also allow you to access blocked sites. Also, VPN worked the best to unblock Netflix US and communicate with your friends through your favorite messaging app Whatsapp.