Unblock sports with a VPN
Once you get a VPN subscription and download its software, you can connect to a VPN server. Your IP address which identifies your actual location will be replaced with a new IP address from a place where you decide to connect.
For example, if you want to unblock an NBA stream, you should connect to a server in the US. It will allow you to enjoy the sports action from anywhere in the world. You can access a list of the best VPN service providers in the USA in here.
If it's an English Premier League, you should look for a server in the UK. UK server will let you access any of the readily available football streams and watch the football online from anywhere. To find out which are the top VPNs to stream Premier League, please visit our page about the best VPN services in the UK.
Similarly, you can unblock and live stream sports like Formula One, Grand Slam and other tennis tournaments. Also watch UEFA Champions League, FA Cup, and others by connecting to a VPN server in a country where you intend to live stream sports. It will allow you to securely establish the connection and watch sports from anywhere in the world.
Why use a VPN for live sports streaming sites?
Free live sports streaming online is a breach of the copyright held by the sports organizer in their broadcast rights. Streaming games online can infringe organizers' ability to sell the rights to the event to televisions. Therefore, using live sports streaming sites and downloading any copyrighted material online is illegal. 
VPN service not only hides the user's IP address but also encrypts its traffic. It makes the connection completely secure and anonymous. Furthermore, VPN makes it possible for any sports fans to enjoy the live stream sports from anywhere in the world.
Some of our most recommended VPN providers for live sports streaming are ExpressVPN, NordVPN, Hotspot Shield. On the home page, you can find the current top ten best VPN service providers.
Best Live Stream Sports Websites
There are quite many live stream sports websites online, but it can take a while to find a good one. Also, it can be annoying if the game you intend watching is about to start. Therefore, we have made a list of the best free live sports streaming sites for watching sports online. Most of these sports websites are ideal for watching live football, tennis, basketball, hockey and rugby. Also, many of them offer to stream also sports like golf, baseball, horse racing and much more.
By suggesting these sites, we considered factors like the absence of ads and pop-ups, quality of a sporting event, user friendliness and reviews on several forums. Below is a quick description of each website which will be a good reference to access it at times when needed.
For a better quality of the video and fewer interruptions of matches, now you can also torrent live streams. It's easy to set up, and it works with the user watching the torrented sports event stream and simultaneously transmitting the same event to other users nearby.
Best Live Sports Streaming Sites:
StreamSports – this is the best live stream sports site offering many great entertainment options. You can watch live NBA, NHL, Rugby, football, tennis, Olympic Games, World Cup and much more. StreamSports is a well-organized website which allows its users to see the current day, next day and coming weekend sporting events.
It makes it very user-friendly and allows its users to check in advance if the match they would like to watch, is available for streaming on this website. Having said that, StreamSports offers most games, and its links are frequently updated. One of the best features on this streaming site is its ad-free NFL streams. It's been voted as one the best live sports streaming sites by many users and online bloggers.

LiveTV – this is another very popular streaming website. It offers a great user experience and good interface. Furthermore, it draws a lot of traffic by providing its service in many languages. You can access it in English, Spanish, Russian and even Italian. 
On the landing page, left side you can see small icons that indicated sports categories. LiveTV also provides a live score tab, and it keeps users busy and updated even without streaming and watching the live game video.

FirstRowSports – this website offers a very wide range of sports from around the world. However, sometimes its service can be annoying and leading users to some live sports streaming links which aren't active. The rumors are that this live stream sports site is used by tens of thousands users who are connected simultaneously, it provides a fast and responsive service. It is exceptionally fast on mobile phones, tablets, iPads and other mobile devices.

StreamHunter – is probably the best platform to find and watch the UEFA and Champions League matches live. 
It offers clean landing pages and a good option for users who like to stream sports on their mobile devices. However, there might be some problems with the Flash player; it needs to be a matching version to stream on your phone.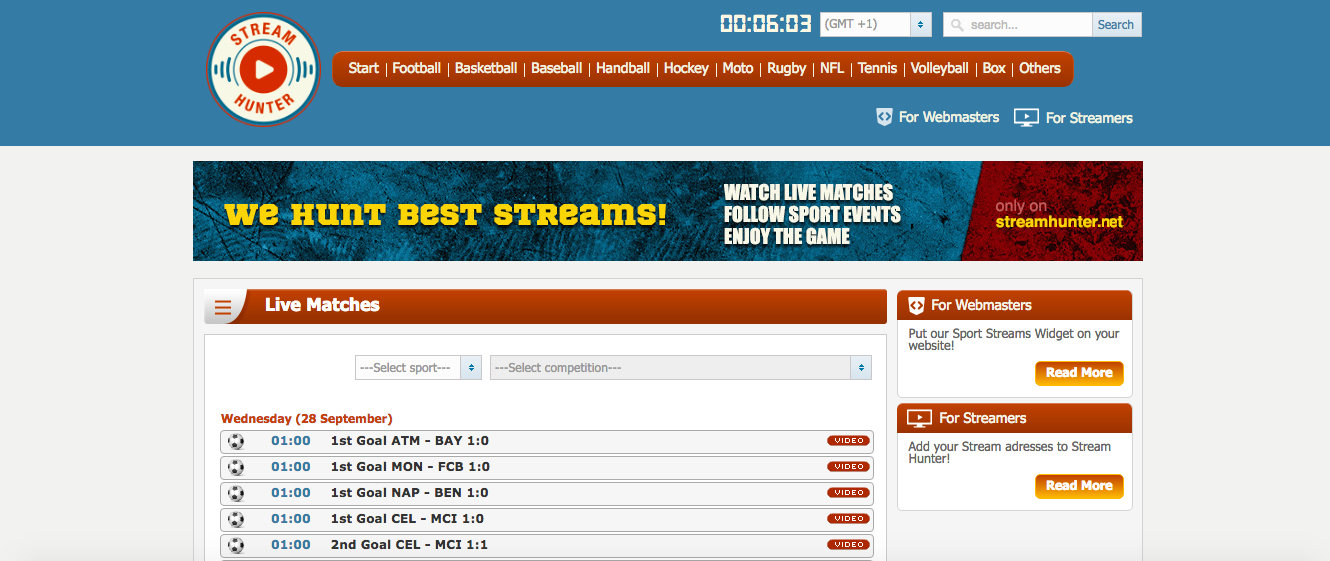 StreamWoop – this is one of the most popular streaming sites within North American sporting viewers. 
It's easy to find the sports catalog, and it also offers a great recommendation on the forums. With a live chat room, StreamWoop keeps things interesting on the social side.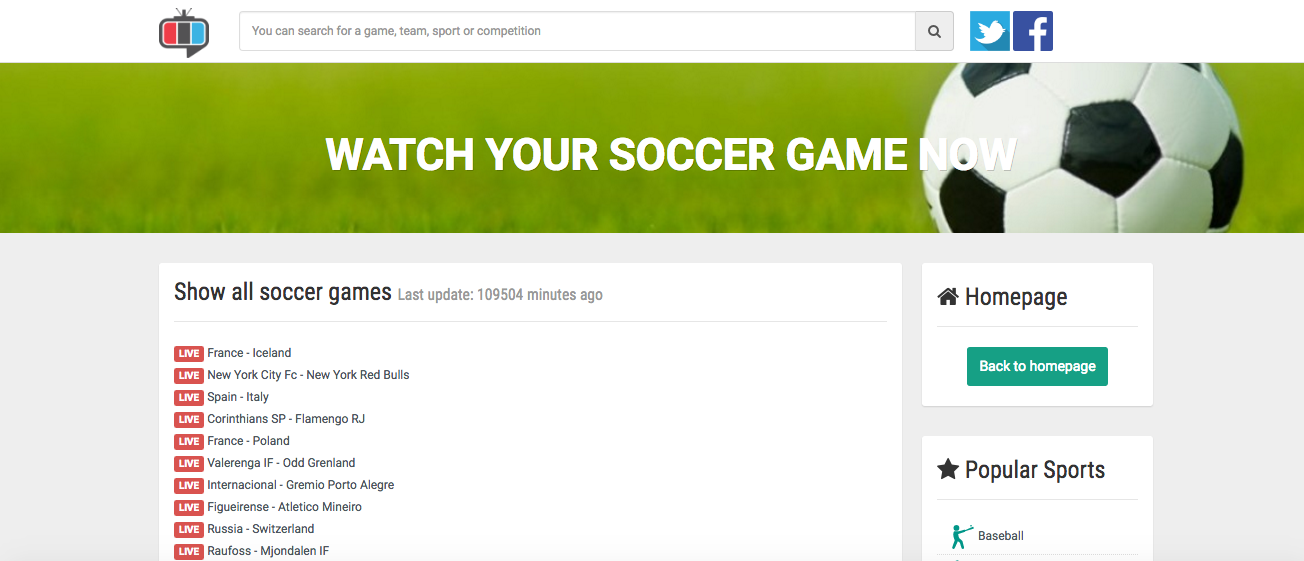 Laola1 – this streaming site has a good interface. It's easy to find sports categories not only by sport but it also groups league separately. 
Sometimes high-quality games are even available on-demand, allowing you to view whenever you are free. There are numerous of forums and discussion channels about NFL, athletics, ice hockey and others. Laola1 is one of the best football streaming websites available.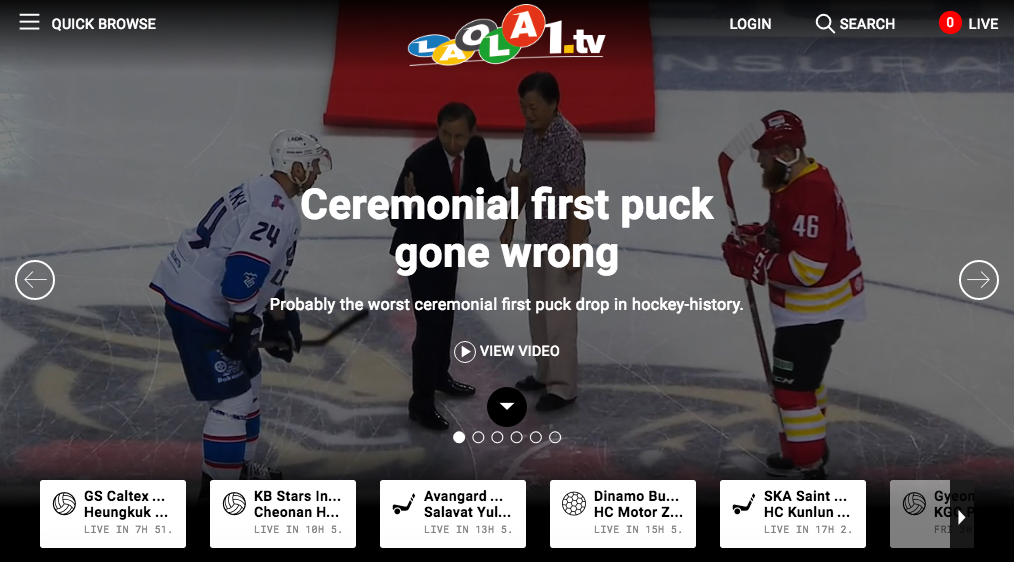 Stream2Watch – this is an excellent choice if you are looking to stream cricket, volleyball, horse racing, gymnastics, field hockey, cycling, and darts and other sports that aren't available on many other channels.

Feed2All – this is a very popular live sports streaming site within European internet users.
If you are into boxing, tennis, golf, snooker, swimming, handball, motorsports and other games, this may be a great option for watching sports online. There are some ads on the landing page and upon starting the streaming channel. However, once you have passed it, the connection is clear and without any disruptions.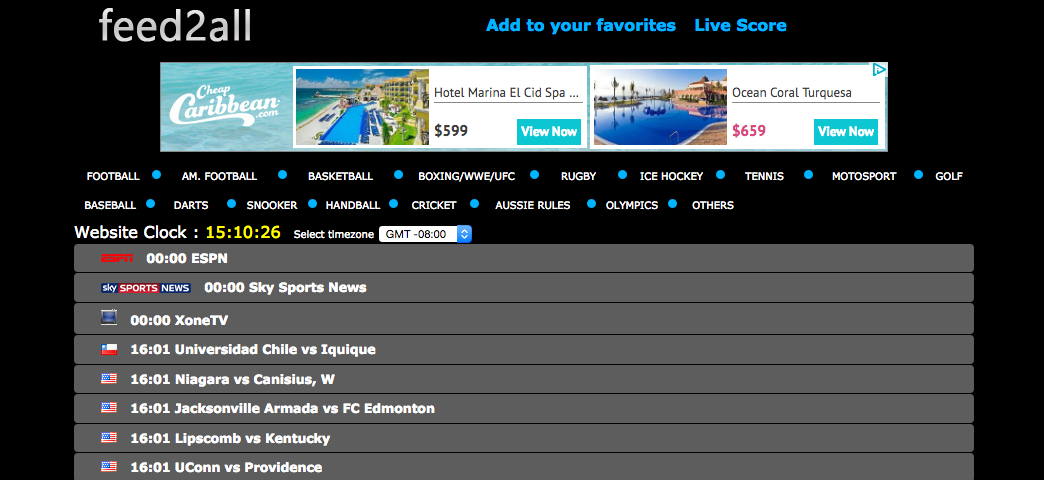 VIPleague – probably the best streaming website for soccer and MLB baseball fans. 
It's also ideal for people who are in general in sports and are looking for some entertainment, but not sure what exactly game they want to watch. Finding games is easy. You can find categories like water, winter sports categories, and even motorsports including Formula One and Nascar are available on VIPleague live sports streaming sites. It provides many links for each sporting event.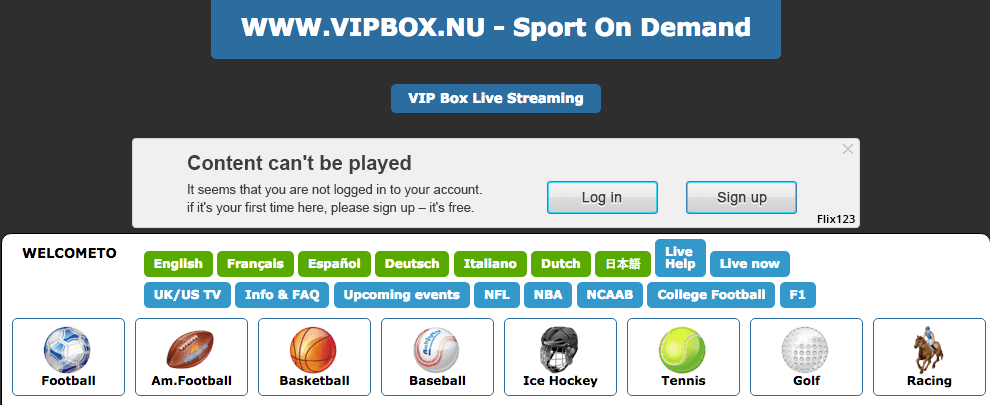 SportLive – this is a Russian live stream sports site, In SportLive you may find many links that won't be available on any other streaming platforms. Although the website is in Russian, there's also language menu bar which allows you to switch to English.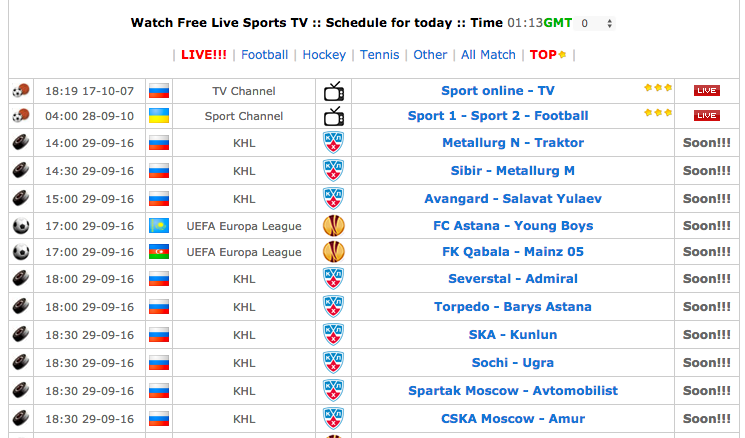 Conclusion
Live sports websites are often unavailable in certain areas. Therefore the VPN service is the best tool to use to unblock streaming sites. VPN service is also an excellent tool to secure your connection and stay anonymous when watching sports online. VPN for live sports streaming sites hides your IP address and encrypt your data. Therefore, it allows you to stay private when streaming online content.
Some of the best VPN providers for live sports streaming include ExpressVPN and NordVPN. Both of it will provide you secure network and enjoyable entertainment streaming from some of the best sites like StreamSports, LiveTV, FirstRowSports and many others.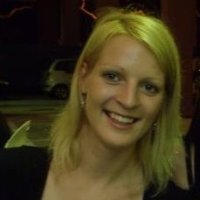 Author:
Inga
I'm a freelance writer living in Canada. Highly interested in topics on technology, online surveillance, and censorship. Love traveling and outdoor activities.