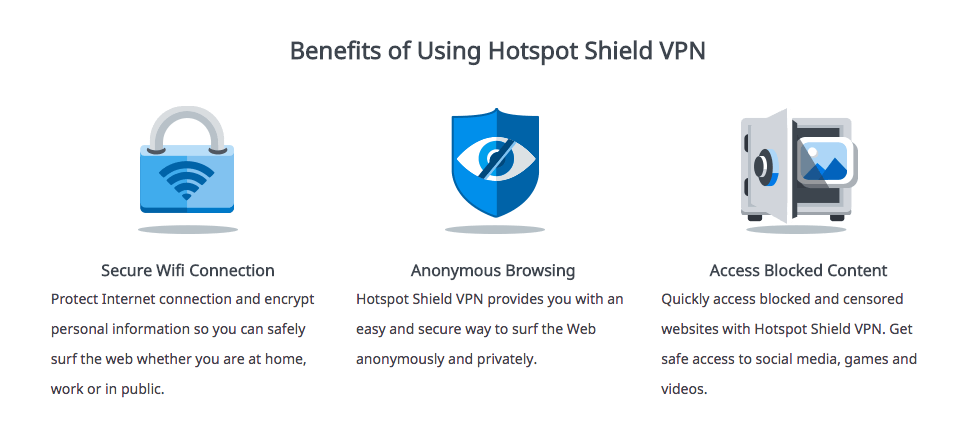 Hotspot Shield VPN Servers and Locations
A Hotspot Shield VPN has more than 2000 servers in 20 countries across the globe, it includes countries like USA, UK, Australia, Canada, China, Germany, Hong Kong, Japan and a few others.
By default, the Hotspot Shield virtual location is set to be the Unites States, if you wish to change your location to any other place you have to be an Elite Account subscriber.
Hotspot Shield VPN Compatibility
Hotspot Shield is available for Windows and Mac operating systems for your computer or notebook. You can also get iOS and Android mobile phone applications.
Hotspot Shield VPN Security Protocols
Hotspot Shield VPN supports several tunneling protocols, however, it's not a lot of information about exact protocols. We managed to find out that Hotspot Shield support OpenVPN with 256 bit encryption as well as IPsec is supported on iOS devices.
Hotspot Shield VPN Privacy Policy
Hotspot Shield doesn't keep any records on user's internet activity. It also doesn't collect any personal information nor it stores and shares it. The same privacy policy applies to user's Elite accounts as well as its free VPN accounts.
Unblock Sites and Content with Hotspot Shield VPN
Hotspot Shield is a great tool to protect yourself from a cybercrime which has affected more than 41% of adults online. Having said that, Hotspot Shield VPN is also an ideal tool for secure gateway to get access to blocked websites and censored online content. It masks your IP address to keep you anonymous, it encrypts your traffic and allows you to connect to servers in 20 countries around the world. It allows you to access services in all of these countries, starting from Netflix in the USA, to BBC iPlayer in the UK. It also lets you to stream many sports live, Hotspot Shield is very popular within users that like to follow and watch Formula One, Euro Cup, Premier League, Wimbledon tennis tournament, Olympic Games and many other sports.
Using a Hotspot Shield VPN you can also unblock Whatsapp and other call apps that are blocked in countries like UAE, China, Oman, Syria, Turkey, Malaysia and others. The calling function bans are typically imposed by Telecom Authorities.
File Sharing with Hotspot Shield VPN
Hotspot Shield VPN allows all kinds of file sharing, including P2P, Torrents, Rsync, FTP, SCP, AFP and others.
Hotspot Shield VPN Customer Service
If you are looking for a customer service or support, the first thing that you will come across is a knowledge base that covers a lot of popular questions and tutorials. You can also ask a question in the forum, however you will only receive the answer earliest within one day.
Hotspot Shield VPN Subscription Packages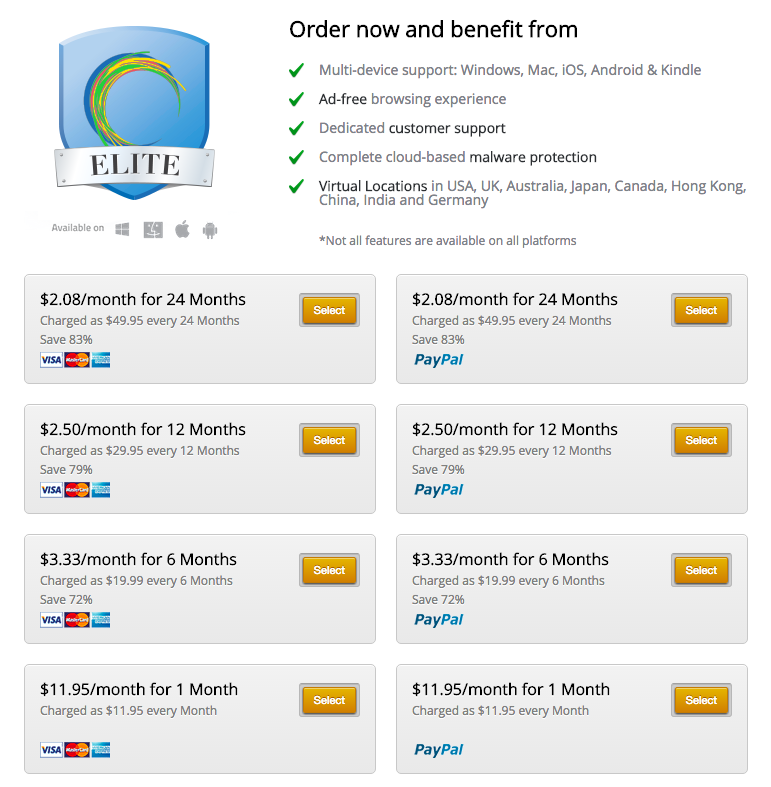 Hotspot Shield offers a limited free VPN version. By default, you can connect to servers in the USA but you aren't available to switch to another country. If you wish to have more a comprehensive feature offering then there are several subscription options for Elite plan. You can sign up for an Elite account for 1 month, 6 month, 12 month and 24 months. The longest subscription plan you choose the monthly rate you will pay.
Hotspot Shield advantages:
Easy to use software
Protection focus
Low subscription price
Hotspot Shield disadvantages:
Lack of VPN feature information
Lack of live support
Conclusion – Hotspot Shield VPN Review
Hotspot Shield is a VPN brand that focuses both on online privacy and letting its users get access to any websites and services online. The downside of this VPN provider is that it doesn't offer full information about its features and also it also doesn't offer live customer service and support. If you like to have a basic protection and unblock sites it's a great option, but if you require more features then the best is to get in touch with the Hotspot Shield customer service to clarify if it's actually available.
Please look at a VPN comparison page to find other suitable VPN provider for your needs.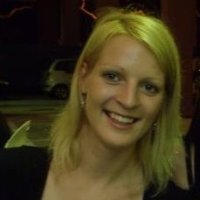 Author:
Inga
I'm a freelance writer living in Canada. Highly interested in topics on technology, online surveillance, and censorship. Love traveling and outdoor activities.