Avast Antivirus Price Plans
Avast Antivirus offers several security products that are suitable for home and business use. Its most popular product is Avast Pro Antivirus software which is suitable for Windows PCs only.
Avast Pro Antivirus software includes features like Intelligent Antivirus, CyberCapture, Home Network Security, Smart Scan, Sandbox, Browser Clean Up, Password Security, Secure DNS and SafeZone Browser.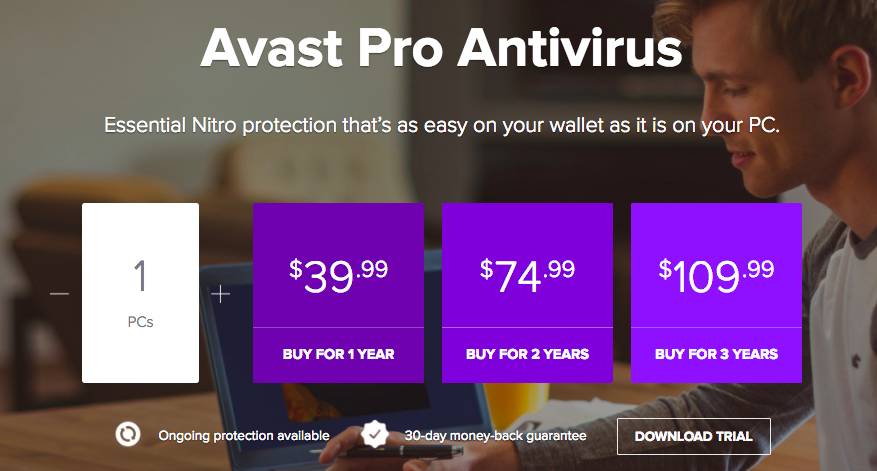 You can purchase Avast Pro Antivirus for 1 year, 2 years or 3 years that provides you an ongoing protection. The prices vary based on the duration and depending on how many PCs you wish to use. The prices start from $39.99 per year per 1 PC.
Avast not only provides 30 day money back guarantee but also it offers 30 day free antivirus trial for Windows users.
Avast Antivirus Features
The Pro Antivirus program offers you with many useful features. Below you can find a list of the feature offerings, added support and performance boosters.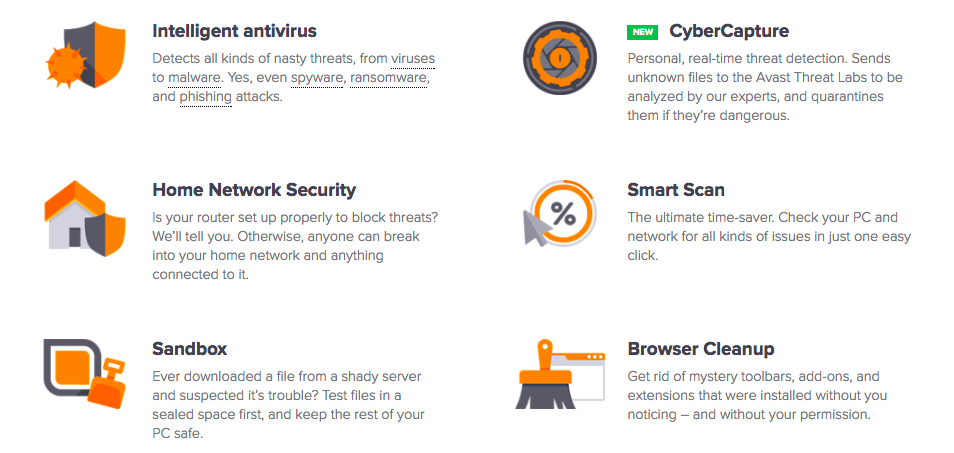 <>Antivirus and home network protection:>
Intelligent antivirus allows you to discover all different kinds of threats starting from viruses to malware. This includes also spyware, phishing and ransomware attacks.
CyberCapture is a feature that allows real-time and personal threat detection. Unknown files are sent to the Avast Threat Lab for a professional research by its experts and if its dangerous, then they are added in quarantine.
Home Network Security allows to set up your router to protect and block threats.
Smart Scan is a feature that lets you to scan your PC and network for threats only with one simple click.
The Sandbox is feature that allow you to test suspicious files by running it in a safe and isolated space, making sure it doesn't infect other files on your PC.
Browser Cleanup allows you to get rid of installed toolbars, add-ons and extension without your permission.
<>Safe online payments and internet banking:>
SecureDNS is a feature that keeps your online activities safe and secure.
SafeZone Browser is a secure browser that provides extra protection when surfing the internet, banking and shopping online.
Avast Customer Support
Avast provides its technical support to both consumers and businesses through FAQs, Support Forum, Support Ticket and Phone Support.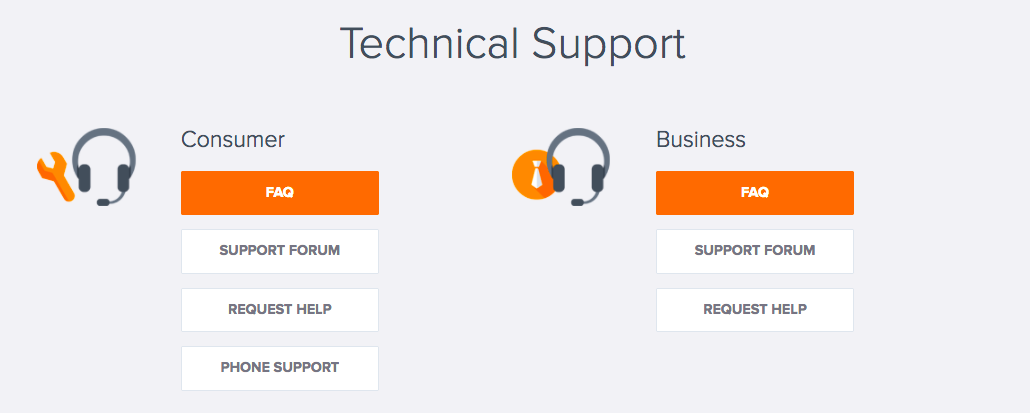 For Avast Pro Antivirus users it offers in-product support, which means that you don't have to search for the modes of communication, just open your Pro Antivirus software and you will be able to send a message directly to customer support.
Conclusion
Avast Pro Antivirus has undoubtedly been one of the best security and antivirus software available. It offers numerous features that no other antivirus provider offer. Avast Pro Antivirus is well priced to meet all customer groups. Its software is easy to use, allowing to manage your licenses stay organized and locate your mobile phone in one handy place. Avast Pro Antivirus is suitable for Windows 10, 8.1, 8, 7, Vista or XP SP3*. Avast offers also free antivirus products for Mac and mobile devices. Get Avast antivirus software now and keep your devices protected at all times.