ScanGuard Price Plans
Currently, Scan Guard offers completely free antivirus software only for TenBestVPNs customers. To get the free ScanGuard software, click here: <>GET NOW!>
ScanGuard Features
ScanGuard provides some of the best antivirus software features. Below you can find in detail information about the ScanGuard features.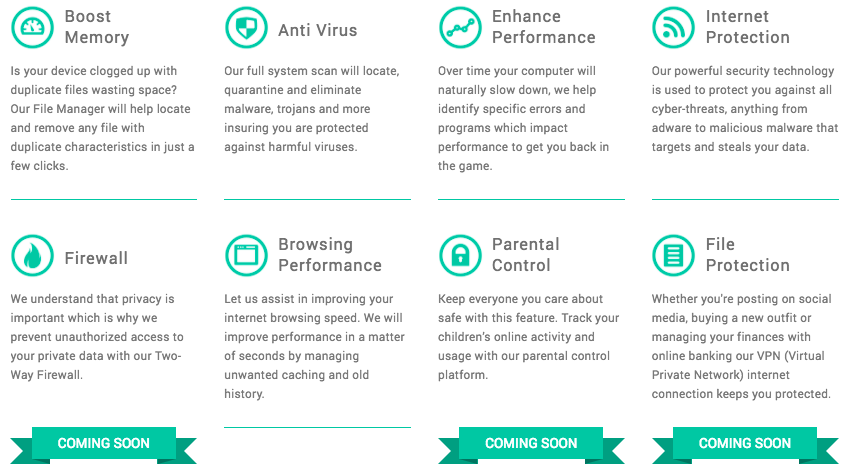 Current Features
<>Memory Boost> – this ScanGuard feature allows you to easily remove duplicate files that are clogging up your device. Its File Manager lets you clean up your duplicate files in just a few clicks.
<>Antivirus> – this feature allows you to perform a full system scan that locates, quarantines and eliminates all harmful viruses like malware, trojans and other nasty ones.
<>Performance Enhance> – this feature lets you to identify errors and programs that tend to slow down your computer and impact other performance. With Enhance Performance feature you can get your device back in the game.
<>Internet Protection> – this ScanGuard feature lets you to keep your device and information safe against all cyber threats that steals your data.
<>Browsing Performance> – this feature manages your browser from unwanted caching and old history keeping your browser performance at a high level and improving your internet browsing speed.
Coming Soon Features
<>Two-way Firewall> – a feature coming soon that will allow you to keep private and prevent your device and information from unauthorized access.
<>Parental Control> – this feature lets you to protect your children from accessing unwanted websites and online services. It allows you to keep everyone safe and track the online activity.
<>File Protection> – this is another feature coming soon that will come with as a free VPN (Virtual Private Network) and keep your data encrypted and information protected when using social media, purchasing things online and even managing your finances through internet banking system.
ScanGuard Device Compatibility
ScanGuard is software is available for all the major devices and operating systems. You can get ScanGuard for your Mac OS, Windows, Chromebook, iPhone, iPad, Android mobile phones and tablets. It is also compatible with Windows Surface, Amazon Fire, Windows Phone, BlackBerry and Google Nexus.

The ScanGuard Protection & Tune-up software is easy to use and you will find installation guides for each of the devices on ScanGuard website.
ScanGuard Customer Support
ScanGuard has a great customer service and technical support. It provides in-depth knowledge base and 24/7 Live Chat on its website.

Knowledge base covers topics like General FAQs, Installation Guides, Desktop Tutorials, Mobile Tutorials, Account and Billing related questions and Troubleshooting guides.
Conclusion
ScanGuard Protection & Tune-up is the best free antivirus software that will provide a full protection to your device. It offers great features that will make your computer and mobile devices safe when surfing the internet. Using the free ScanGuard software you can also boost your computer performance, improve the internet browsing speed and with its coming soon feature like Parental Control you will be able to make sure your children are secure from accessing unwanted sites and services when surfing the internet. ScanGuard is also going to implement a VPN feature within its software, which will make this even more unique antivirus software. Try out ScanGuard free antivirus software now!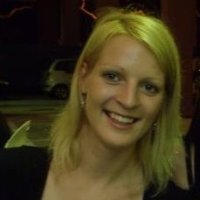 Author:
Inga
I'm a freelance writer living in Canada. Highly interested in topics on technology, online surveillance, and censorship. Love traveling and outdoor activities.