Norton Antivirus Plans
Norton offers several antivirus plans, the most general is Norton AntiVirus Basic which only allows to use 1 PC per account, it helps to defend your PC against viruses, spyware, malware and other online threats, it also protects your identity and online transactions as well as it utilizes large global civilian intelligence networks that allows it to spot threats faster. Norton Security Standard plan is suitable also for Mac users, in addition to Norton Basic antivirus plan this plan provides additional features like a smart firewall for your home network, customer support by Norton experts and 100% guarantee to keep your device virus-free. Norton Security Deluxe plan allows up to 5 simultaneous connections on your PC, Mac, smartphone or tablets. In addition to Standard plan it also allows you to manage protections for all your devices on one web portal. Norton Security Premium is the most advanced Norton Antivirus software, it provides the most features and is suitable for families as it allows up to 10 simultaneous connections with different devices. In addition to Norton Deluxe plan, Premium offers also family safety features that let kids to browse internet securely. It also backs up files of your choice on your Windows PC and provides 25 GB of secure cloud storage.
Each of the Norton antivirus plans has a different price. It ranges between $39.99 up to $89.99 per year. However, often Norton provides a generous discount. Currently you can get Norton Premium plan for only $49.00 per year. However, this offer is only valid for the first year and the subsequent years you will be charged a regular amount.
Norton Antivirus Features
Norton offers a large number of features that's why it's rated as one of the best antivirus software providers. Some of the top features include:
<>Norton Protection Feature> that uses 4 different layers of protection to keep your computer from getting infected by online threats.
<>System Insight> helps to check files where it comes from and for how long it has been there to make sure that it can stop new online threats before it does any damage.
<>Threat Protection> is a feature that allows easily detect network threats as they travel by and eliminate it before it reaches your device and infect it.
<>Email and Message Monitoring> scans your email and instant messaging tools to check on suspicious links, attached files and other ways how cyber criminals trick you to get your personal information and steal your money.
<>The Identity Safe> feature lets you to browse the  internet safer than ever by protecting your details when you access your internet bank, purchase goods and games online.
<>SONAR Behavioral Protection> lets you to easily monitor your computer for shady behaviors that can cause new attacks or other virus threats.
<>Some of the new feature additions include:>
<>Up to date Feature> that allows Norton to automatically send you some of the newest and important feature updates. It automatically installs and updates to make sure you have got the latest product version.
<>Threat Removal Layer> allows antivirus software to target and eliminate some of the est to remove computer and online threats.
<>Scam Insight> lets you know when its unsafe to add your personal information on a new website. This allows you to avoid getting your information to be stolen by cybercriminals.
Norton offers many other features that you can find on its website.
Norton Antivirus Software
Norton software is relatively easy to use for anyone who's requiring basic antivirus functions. Its settings are easy to understand and clickable sections are easy to navigate.
For anyone who's looking for more in depth features and access those settings it can be a little bit more frustrating. There are many pop up windows that have to be opened to access further switches. This part isn't as easy and we weren't really impressed about it.
In overall, Norton antivirus program provides its users with full control over the Internet Security suite, however we also feel that there are too many options and it almost feels like it's not well enough organized which can make its users to be mislead.
Norton Device Compatibility
Norton antivirus support most of the devices starting from Windows computers, Mac computers to Android smartphones and tablets as well as iPhone and iPad. You can find setup guides and instructions on its website.
Norton Customer Support
Norton antivirus provides a great customer service and support. Norton specialists can be reached through several modes of communication. The best and the easiest way to contact customer support team through its 24/7 live chat. It also offers 24/7 telephone support. You may also check out Norton Forum as someone may have already asked about the issue you are experiencing and the answer might be there already.
Conclusion
Norton is a superb antivirus program. It offers great pricing options for several different requirements. Norton antivirus software is relatively easy to use and it provides numerous features that are necessary to protect your computer and your identity online from threats. Norton can be used on Windows, Mac, iPhone, iPad and Android devices. Norton is a very reliable and one of the best antivirus software providers available.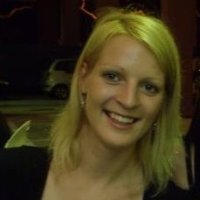 Author:
Inga
I'm a freelance writer living in Canada. Highly interested in topics on technology, online surveillance, and censorship. Love traveling and outdoor activities.