Boleh VPN Servers and Locations
Boleh VPN has 15 servers within 13 countries that include USA, Canada, United Kingdom, France, Switzerland, Netherlands, Sweden, Germany, Italy, Luxembourg, Japan, Singapore and of course Malaysia. Boleh VPN allows access to all servers with no additional costs.
Boleh VPN Compatibility
The Boleh VPN software is very easy to setup and use. It is available on Windows, Linux and Mac operating systems. You can use Boleh VPN also on your mobile phone, it has apps for Android and iPhone smartphones.
It is also compatible with several VPN routers, like AsusWRT, DD-WRT and Sabai Technologies which is a partner of BolehVPN.
Boleh VPN Security Protocols
BolehVPN supports the most popular security protocol, OpenVPN. You can also use the L2TP protocol with some devices that do not support Open VPN.
Boleh VPN Privacy Policy
Boleh VPN has a very strict and clear Privacy Policy. Any personal details that is received upon sign up, it's been used only for account opening and not to be redistributed or sold to any third party. It also doesn't keep any logs of the user's activity. Only Boleh VPN can switch on temporarily logging for account if any, abuse, spams or launching attacks are suspected. However, this hasn't happened a lot within the company's lifetime.
Unblock Sites and Content with Boleh VPN
Boleh VPN is one of best VPNs for unblocking sites and overcoming censorship. It allows to regain your online freedom and get unfiltered access to sites and content that are restricted by your government and unblock geo-restricted websites. With Boleh VPN you can easily get access to Netflix, Hulu, BBC iPlayer and other on-demand services. You can also stream live sports like the Premier League, Formula One, Wimbledon and many others. If you are in countries where dating and gambling sites are blocked, Boleh VPN is just the right tool to unblock as it allows you to hide your IP, switch to a server which is on a country where the live event is available and it will also change your IP address to a new one. Boleh VPN is also a great option if you are into online gaming. It provides fast speeds and reliable connection.
File Sharing with Boleh VPN
BolehVPN supports P2P and Torrenting. This allows you to download newest movies, music and TV-shows right on your computer without any problems and it will keep your identity safe and secure.
Boleh VPN Kill Switch
Boleh VPN also offers Kill Switch feature which is called Lock Down.
Boleh VPN Customer Service
Boleh has several ways to reach out to customer support and technical support. You can get in touch with BolehVPN via Forums, Twitter, Facebook, E-mail, 24/7 Live-Chat.
Boleh VPN Subscription Packages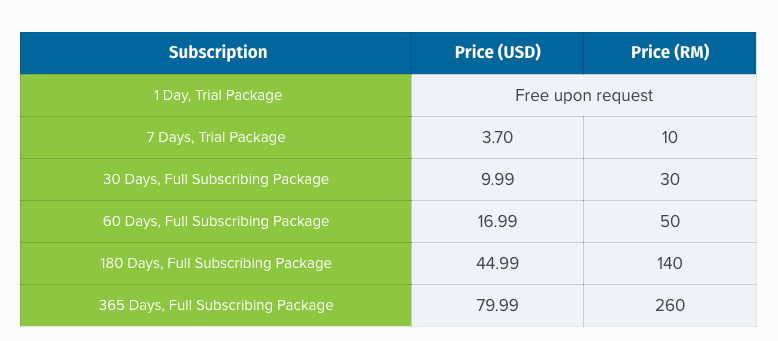 Boleh VPN has several subscription packages. You can choose from four paid account packages (30, 60, 180 and 365 days) or you can also sign up for a 7 day trial package. BolehVPN also offers one day free trial, however you have to make a request for it writing them an email.
Boleh VPN advantages:
P2P allowed
Strong Privacy Policy, No Logging
Multiple price plans available
7-day VPN trial
Boleh VPN disadvantages:
Limited number of locations
Doesn't offer free VPN version
Supports only two security protocols
Conclusion – Boleh VPN Review
Boleh VPN is one of the best VPN providers from South East Asia. The account pricing is reasonable for the VPN service they offer. Some of the drawbacks are its security protocol support only OpenVPN and L2TP. It also offers limited server locations.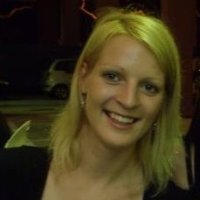 Author:
Inga
I'm a freelance writer living in Canada. Highly interested in topics on technology, online surveillance, and censorship. Love traveling and outdoor activities.