BT Guard Servers and Locations
BT Guard VPN has three server locations, which include Canada, where the VPN brand is located, in Singapore has it's only server in Asia and The Netherlands represent Europe.
BT Guard Compatibility
BTGuard VPN is compatible with all major operating systems, including mobile phones like iPhone and Android devices. You can set up BT Guard also on your computer and laptop which has Windows, Linux or even Mac OS.
The BT Guard VPN software doesn't have a custom protocol integration, however, there are basic tutorials available on its website with details explaining how to set up OpenVPN as well as PPTP protocol.
BT Guard Security Protocols
BTGuard VPN supports two security protocols, which includes OpenVPN and PPTP.
BT Guard Privacy Policy
Although on the website it says that BT Guard VPN doesn't keep any records of its user and doesn't track the user's activity, the privacy policy is poorly written and misleading.
Unblock Sites and Content with BT Guard
BTGuard VPN focuses a lot on letting its users to unblock content, bypass throttling and provide unlimited speeds when streaming media online. However, it is lacking many features that other VPN providers offer. For example, without a server in the USA, it won't be able to unblock sites and services from the US, which means that also Netflix US won't be accessible by its users.
File Sharing with BT Guard
If you are looking for a VPN provider that gives you a full privacy when downloading files through Torrents then this is a great VPN provider as it is more of a torrent privacy service provider than the actual VPN provider.
BT Guard Customer Service
BT Guard VPN provides customer service and support only via e-mail and ticketing system.
BT Guard Subscription Packages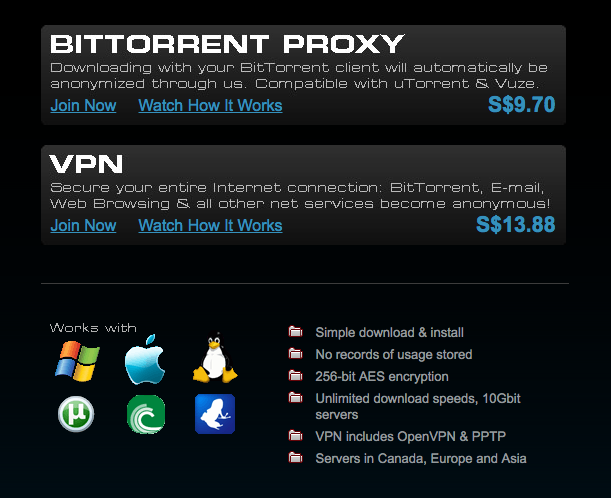 BT Guard has several subscription packages. You can sign up for a Proxy Service for 1 month, 3 months, 6 months and 12 months. The longer you sign up for the higher discount you get. However, the Proxy Service plan doesn't include encryption.
You can also sign up for a full VPN service, which will provide you also security and anonymity when surfing the internet. Also VPN plan lets you to sign up for 1 month, 3 months, 6 months and 12 months plans. The longer you sign up for, the cheaper it gets.
BTGuard VPN advantages:
Supports torrent use
Provide good speeds
Accepts Bitcoin as a payment
BTGuard VPN disadvantages:
Website lacking information, unprofessionally done
Only three VPN locations – Canada, Singapore, The Netherlands
Only accepts PayPal and Bitcoin as payment method
Conclusion – BT Guard Review
BT Guard VPN is a VPN provider that offers to connect to its only three VPN servers. BT Guard is the best of use if you wish to download files via torrents. You can also use its proxy service to unblock sites and content, however we do not recommend this VPN for privacy and internet anonymity.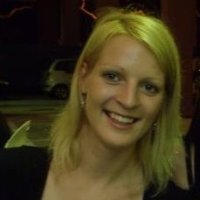 Author:
Inga
I'm a freelance writer living in Canada. Highly interested in topics on technology, online surveillance, and censorship. Love traveling and outdoor activities.