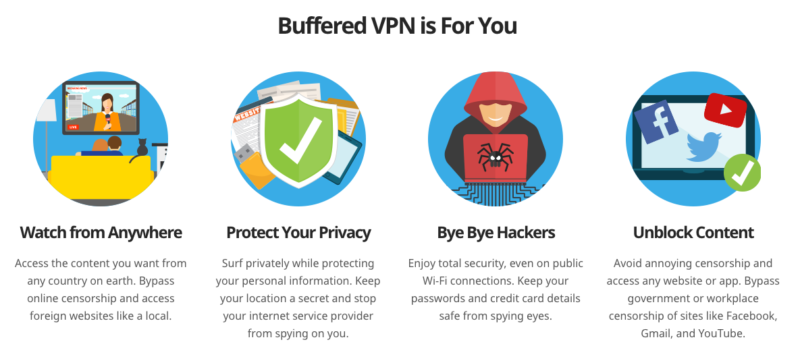 Buffered VPN Servers and Locations
Currently Buffered VPN offer servers in 36 countries around the world and it keeps adding new servers regularly. Some of the countries that you can connect to using the Buffered VPN is Australia, Brazil, Canada, Finland, France, Germany, India, Japan, Latvia, Mexico, Netherlands, Russia, Singapore, South Africa, United Kingdom, United States and many more. For the full list you can see the map at the bottom of the review. Buffered VPN allows easy server switches from one server to another location. You can just simply switch from the server you are connected to and select the new server location, and click on the flag icon to connect.
Buffered VPN Device Compatibility 
Buffered VPN supports all the main devices with operating systems like OS X, Windows, Linux, iOS and Android. You can also use it with Tomato and DD-WRT VPN routers. You are allowed to download Buffered VPN software on as many devices as you like and its service can be used on up to 5 devices simultaneously.
Buffered VPN Security Protocols
Buffered VPN only supports OpenVPN security protocol. On its website, under the FAQ they explain that it's the most modern, secure and configurable protocol available. On its website, Buffered VPN also explains the difference between L2TP and OpenVPN as well as PPTP and OpenVPN protocols.
Buffered VPN Privacy Policy
Buffered VPN privacy policy is easy to find on its website, it says that they value its users online privacy and rights therefore it doesn't track any of their users online traffic. It also says that Buffered VPN only log information in regards to duration of the VPN connection, however it never logs any content that was accessed during the connection.
Buffered VPN advantages:
Great connection speed
5 simultaneous connections at a time
Great level of security
Risk free 30 days
Buffered VPN disadvantages:
Fairly new company
Only OpenVPN protocol
No 24/7 live support
Pricier than other VPN providers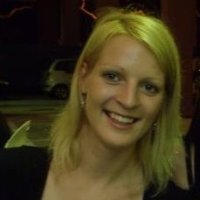 Author:
Inga
I'm a freelance writer living in Canada. Highly interested in topics on technology, online surveillance, and censorship. Love traveling and outdoor activities.