How To Determine VPN Type?
Every user has slightly different requirements when choosing a VPN server location. The right way of picking the best VPN server location is by accessing what your needs are. Accessing your needs comes before you even choose a VPN provider. In some cases, you may not even need to have a VPN. Some other free solutions may be a perfect fit for your needs. Therefore, let's go through some important questions that you should think of before you determine which VPN server locations are the best.
Do You Need To Secure Your Home Network?
If your primary purpose of using a VPN service is to protect your home network, then the best would be to run a VPN server either on your home router or even an attached device. You can use a device like Raspberry Pi. Raspberry Pi not only allows you to secure your home network but also lets you access it from a remote location.
Do You Want To Secure Casual Internet Browsing?
Even if you aren't that online privacy and security conscious, you should have a VPN protection that you can enable when you use public Wi-Fi networks. When on the public network, you have zero security online. The public network's router could be malicious or logging your data. Furthermore, it could be poorly set-up. It could lead to other users being able to access your personal information on your laptop or mobile device. Therefore, it's important to get a VPN service provider that offers VPN servers in locations where you intend to travel.
Do You Want To Unblock Content Restrictions
If your goal is to change your virtual location to unblock content from websites that are geographically restricted, then you'll need to determine in which geographic regions the service you intend to access is available.
Do You Need To Stay Anonymous On The Internet?
If your needs are more intent than protecting your home network or staying private on public Wi-Fi, then just any other VPN provider isn't for you. Therefore, you should look for a VPN provider that doesn't keep logs and has a vast user database.
Another thing you should consider is where the VPN provider is based. We don't recommend VPN providers that are in the USA, Australia, and the UK. Service providers with servers in previously mentioned locations need to comply with the laws to turn over any available user related data. Therefore, other places with no requirements to keep data and turnover is better if you are seeking for full anonymity online.
How To Select A VPN Server Location Based On Your Needs
Now that you know what your primary purpose of using a VPN is, it is important to pick the right VPN server location for your needs. Here we are breaking down some of the most popular reasons and how to choose the best VPN server location for the particular need.
Selecting a VPN Server For Casual Internet Browsing
If all you need is a VPN service for casual web browsing, then the best VPN server location is the one that is closest to you. The location of your server affects your connection speed. Therefore by connecting to a VPN server in your area or within a close proximity would provide you with good connection speeds.
For example, you are in Vancouver, Canada. But your VPN service provider doesn't offer a server in your location then the best would be to connect to Seattle, USA.
Choosing A VPN Server To Bypass Censorship
Many countries in the world are very censored. Therefore they block certain websites and service. For example, residents of China are not allowed to access social media sites like Facebook, Twitter, and Instagram. Furthermore, UAE and other Middle Eastern countries have blocked VoIP services like Skype, Viber, and even WhatsApp.
If you are a resident of a censored country, then the best tactics to bypass censorship and unblock blocked sites is by masking your IP address. A VPN allows its users to change their IP address. It provides access otherwise unavailable sites and content.
However, it can be challenging to choose the right VPN server location. Again, by selecting a VPN server closer to your actual location would minimize security and the internet speed loss.
For example, if you are residing in China. The best location for VPN server to connect to is Hong Kong. Connecting to a VPN server in Hong Kong is safe as neither Kong Kong-based nor global VPN providers have to keep logs related to their VPN servers based in Hong Kong.
How To Choose A VPN Server For Online Security And Anonymity?
If your primary concern is your internet security and privacy then servers based in the UK, Australia, and the USA wouldn't be the best choice for you. The best is to pick those locations where there aren't strict mandatory data retention laws. Some of the best VPN server locations that offer strong security and online privacy include Hong Kong, The Netherlands, Germany, and Canada.
Choose VPN Server To Unblock Sites And Content
There are many websites and content that are available only in some geographic regions. For example, streaming services like BBC iPlayer or Sky News are only available in the UK. It's the same with content and services from many other countries. To access these sites from other nations requires users to appear in the location where the service is available virtually. Therefore, to choose the right VPN server location is is of particular importance when trying to unblock sites.
For example, if you are based in Canada, but want to access BBC iPlayer from outside the UK. Then you need to connect to a VPN server in the UK. It will change your IP address to the UK. Therefore allowing you to appear as you are in the UK. Having a UK IP address lets you unblock any sites and services from outside of the United Kingdom.
How To Select VPN Server For Streaming Video Online?
When it comes to streaming video online, the most important for the enjoyable moments is to have fast connection speeds. For anyone using cable TV alternative services like Netflix, Hulu, and Sling TV, the most crucial part is to have a fast VPN service. So how to pick the right VPN server location if you want to stream videos online? There is no real magic to it! The right way is by connecting to a VPN server that is closest to your location. Even if you plan to unblock Netflix US and stream content using a VPN service, the most important is to find out which USA VPN server is the closest to your location. You may also conduct a Speed Test to determine which is the right VPN server to pick.
Best Server Location For Torrenting
Downloading via torrents is probably the best way to access free movies, TV-shows, and music. However, most of the countries have banned illegal downloads of copyrighted material. To avoid infringement of laws and potential penalties, use a VPN service while downloading torrents. However, not every server is suitable for torrents. The best is to pick a VPN server that is in a place that is pro-torrent downloading. For example, pro-torrent countries include the Netherlands and Romania. Furthermore, most of the best VPN providers have indicated which are the best VPN server location for torrenting.

How To Choose Fast VPN Server?
When it comes to choosing the top VPN server location, it is critical to look at what is your particular need for a VPN service. For example, if you are looking in streaming videos online then the most important is to have the fastest VPN server possible.
Therefore, most of the best VPN service providers offer a speed test of their VPN servers. Providers like Express VPN have a speed test built within its Windows, Mac, and Android applications.
Perform a speed test to find out which is the right VPN server for your needs.
Watch Our Video Guide On How To Choose The Best VPN Server Location
In this video, you can find out how to decide what service you want to access. And how to choose the best VPN server location with the ExpressVPN.
Conclusion
Whether you want to protect yourself online, bypass censorship, unblock sites and content, or download torrents. There isn't any better service than a Virtual Private Network. Now you know how to access your VPN needs and have been equipped with a knowledge of how to choose the best VPN server location for your needs. It's time to pick a service provider and finally protect your internet traffic.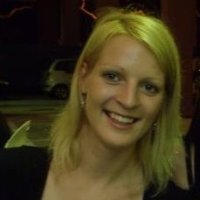 Author:
Inga
I'm a freelance writer living in Canada. Highly interested in topics on technology, online surveillance, and censorship. Love traveling and outdoor activities.