TotalVPN Login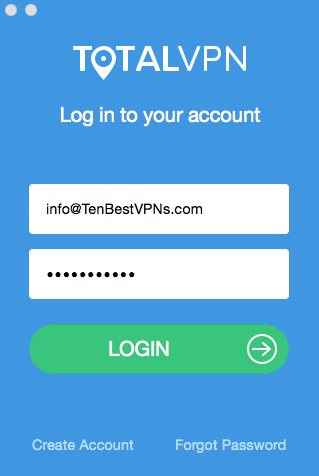 Key in your email and password to login into to your TotalVPN free account.
TotalVPN Home Screen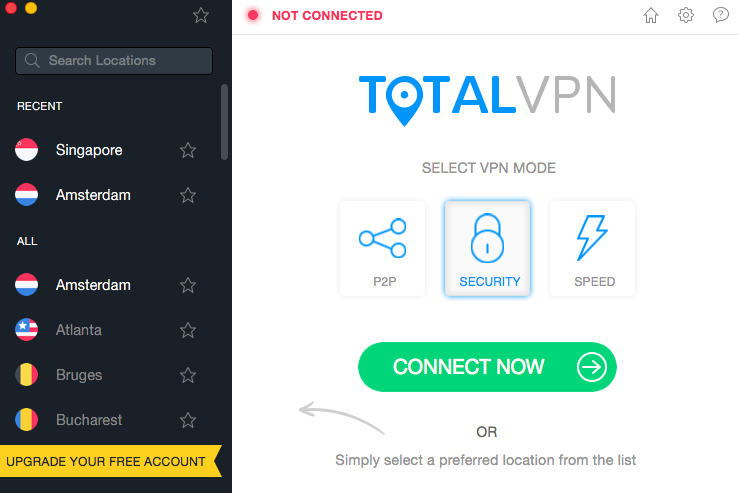 After login, you will land on a TotalVPN home screen where you can easily access your settings, connect to the best P2P server and access the most secure and fastest server. TotalVPN free service allows you to connect to three VPN servers, which are located in Singapore, Amsterdam and Keflavik. On the home screen you can also find an Upgrade Your Free Account button. Upgrading your account, it will grant you access to all TotalVPN servers around the world and provide you with unlimited speeds.
Select TotalVPN Protocol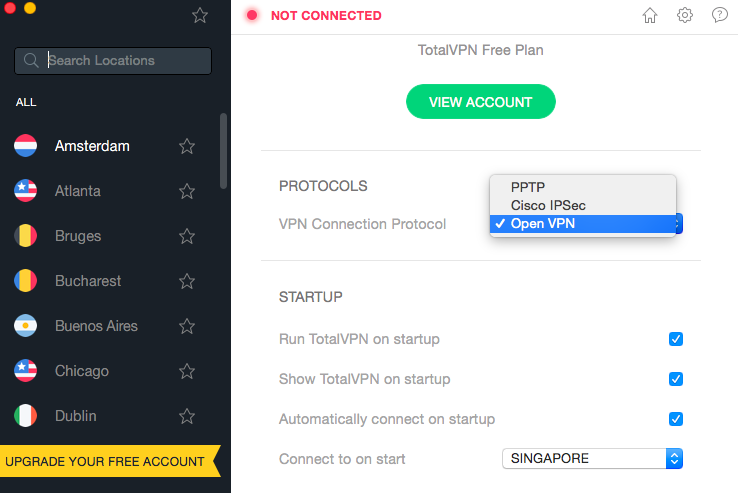 Free Total VPN supports all of its VPN protocols, under the settings you can choose to either connect to a PPTP, Cisco IPSec or the OpenVPN.
Auto Connect to TotalVPN Server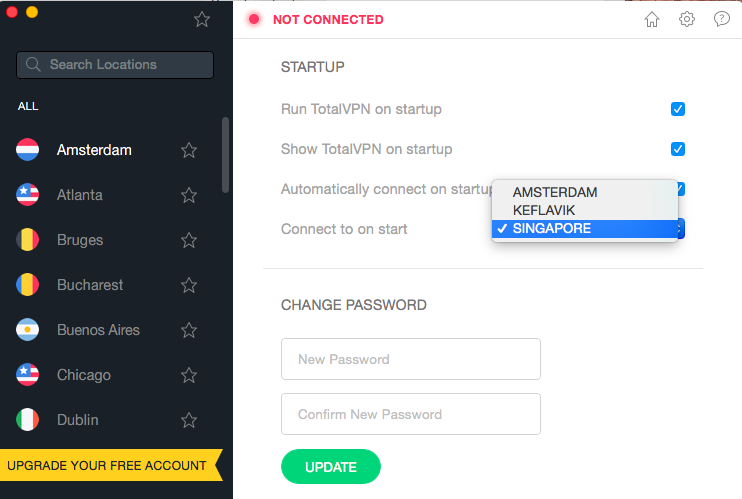 Another important feature that free Total VPN service offers is to automatically connect to one of the three VPN servers. This feature works upon logging in on TotalVPN, it will automatically connect to one of your chosen servers securing your connection and changing your IP address instantly.
Connect to a VPN Server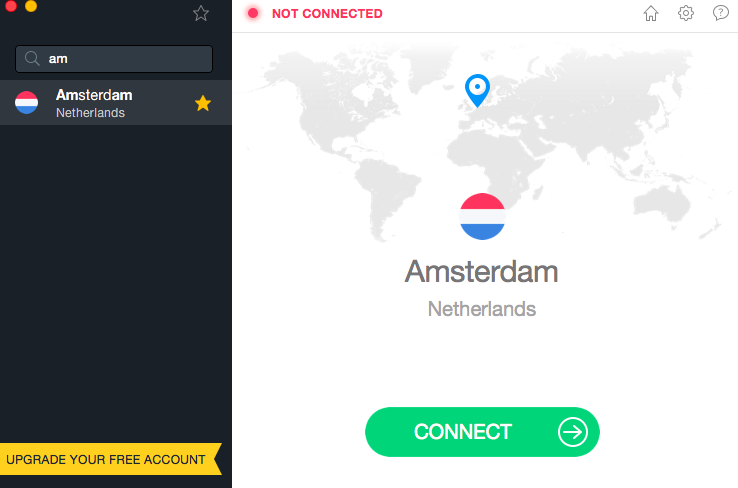 On the left side of the VPN software you can find a search bar, this is where you can easily typing in find a server you intend to connect to and select it. As soon as the main screen shows the name of the place, just press CONNECT button and within seconds your location will be changed and your IP address hidden.
TotalVPN Important Notice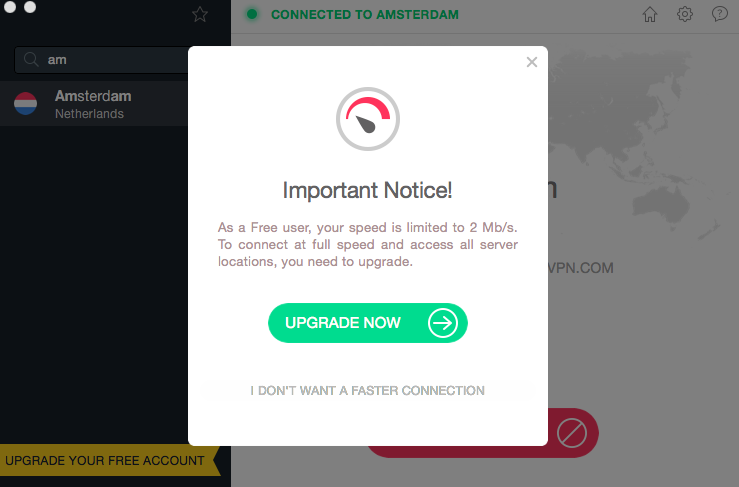 Total VPN free service is a limited VPN version which only allows to connect to three VPN servers and operates in limited speed, at 2 Mb/s. The Important Notice prompts users every time after switching a server. For full VPN access, press Upgrade Now.
TenBestVPNs.com now offers its customers to sign up for a TotalVPN full package at 50% Discount. Find out more about TotalVPN Features and Review here.
Disconnect From a VPN Server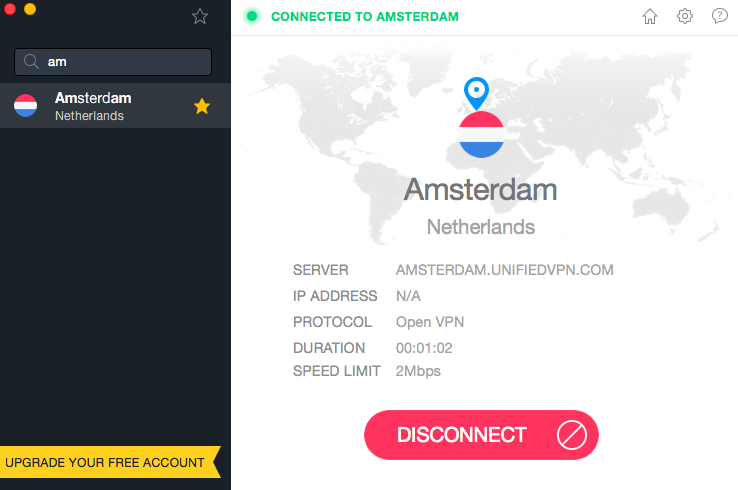 To disconnect from a VPN server you have to close the Important Notice and you will see a DISCONNECT button right below the location's name where you are connected to. Within seconds you will be disconnected.
Remember that by disconnecting, you put your online identity at a risk. Use a TotalVPN at any time to keep anonymous online, protect your data and unblock sites and content.
To find out more about the TotalVPN, please visit our Total VPN Review page.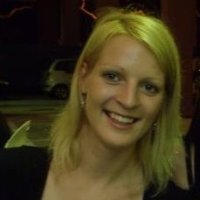 Author:
Inga
I'm a freelance writer living in Canada. Highly interested in topics on technology, online surveillance, and censorship. Love traveling and outdoor activities.