VPN service allows its users to gain access to any blocked websites whether it is due to Geo-restrictions blocked or due to internet censorship. In addition, VPN provides a very strong encryption. IT keeps users' data safe and secure as well as internet activity anonymous. This allows you to watch any geographically unavailable content online without getting your ISP, government or any other third party to snoop on you.

Australia is also well known for its mandatory data retention laws which came into effect in late 2015. Huge amounts of metadata now have to be kept by Australian telecom companies for as long as two years. Australian telecom and internet service providers are required to record and store call and text metadata. Furthermore, it is also required to keep a detailed record of an email and chat conversations by its users.
With a VPN, you can connect to a server provided by a VPN company. It will hide your IP and encrypt your traffic. In this way, you can avoid mandatory data retention laws and keep your online identity private and fully anonymous.
In this article, you will find out how to unblock restricted Australian sites. Furthermore, you will learn how to get an access to Australian services from abroad and how to keep your online identity private by getting a VPN for Australia.
Getting an IP address from Australia
Sign up to a VPN provider. We recommend using ExpressVPN if you wish to get Australian IP address. It's the most reliable VPN providers. ExpressVPN has several servers in Australia and many other locations around the world. If you would like to consider another VPN provider, please visit our page about the best VPN providers in Australia.
Download, install and set up the VPN client from a VPN brand you have signed up with. All the top VPN providers offer an easy to use and setup VPN.
Open VPN software and look for a server in Australia. Connect!
Visit Australian website and it will allow you the access from any part of the world.
Thanks to the Australian IP address, you can enjoy full access to all restricted websites and online content from anywhere in the world.
Secure your VPN connection
Most of the online content comply with copyrights regulations. Accessing it can cause you a trouble if not done with a right security level. Although we here at TenBestVPNs.com don't support such activities, we also know that many of the VPN users do use it to access and watch copyrighted material online at their own risk.
Having said so, it's important to take the precautions and make sure that you're using the strongest VPN encryption. To do so, go to your VPN client and look for a security protocol within the settings. For the highest encryption, we highly recommend using an OpenVPN protocol. It provides military-grade security and privacy while browsing the internet. Even if you choose to stream copyrighted content you will be safe with OpenVPN encryption.
Connecting to an Australian VPN server
To connect to an Australian VPN server, open a VPN software and look at the location list. Some VPN providers like ExpressVPN offer several servers within the same country or even one city. We recommend choosing the fastest VPN server, which typically is the top one. After finding the fastest server, you can click connect. Now that connection is on, you can see that your IP is from Australia. Now you are ready to unblock websites as well as protect your online activities from any snoopers.
Access any Australian sites
Now that you have properly installed and set up your VPN and you have connected to a VPN server in Australia, you are ready to access any Australian website you like to. Even more, with a VPN, you can access any websites in any location in the world where your VPN provider offers their servers at.
All of the best VPN providers for Australia are well respected and trusted in the VPN industry. They provide strong encryption which allows you to surf the internet securely, privately and anonymously. They will also provide you with servers in Australia and many other locations. It lets you unblock sites that you are keen to access.
Connect to an Australian server and you are ready to unblock websites from Australia and other countries. With a VPN connection, it will look like your location is in the country you choose to connect to. You will get a local IP and it will allow you to unblock websites with no issues.
VPNs for Australia
When looking for a VPN for Australia, it's important to consider a few things.
There are hundreds of VPN service providers in the market. A big number of those VPNs are providing a poor service or even can be dangerous for your safety due to insecure encryption and unclear privacy policies.
How to choose a trustworthy VPN provider?
When using a VPN to change your IP for unblocking Geo-restricted content, it's important to get a high security and encryption. On our page about the best VPNs for Australia, you will find all the reliable and trusted VPN solution providers that offer strong security and privacy.
When choosing a VPN provider to get Australian IP address, you will need a provider with an excellent server base as well as rock-hard and straightforward privacy policy.
All of our top recommended VPNs for Australia provide many server locations. It has several servers per country, fast connection speeds, strong encryption and straightforward privacy policy.
Conclusion – Get Australian IP Address
In this article, we have explained to you how to get Australian IP address. Although we truly recommend you getting an ExpressVPN service, we also like to provide you with other good VPN options. To make your own judgment, visit our page about the best VPNs for Australia or our VPN comparison page. All of our top VPNs offer risk-free subscription from 7 days to up to 30 days. During this period you can test and see if you're happy with the service that allows you to get Australian IP address. If you aren't really happy, you can apply for money back guarantee and they won't ask you any questions if you decide not to continue the subscription.
All of the best VPNs for Australia do a great job by unblocking Australian websites and content from other parts of the world. Most of our recommended VPN providers have a long list of servers from around the globe.
We also recommend you signing up with a VPN provider that supports OpenVPN protocol. It is the most secure and provides the strongest encryption for your anonymous internet browsing.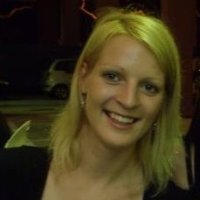 Author:
Inga
I'm a freelance writer living in Canada. Highly interested in topics on technology, online surveillance, and censorship. Love traveling and outdoor activities.