Several things are essential to look at when choosing a VPN provider. A good VPN provider should offer a wide variety of features including several server locations for unblocking geo-located websites and content, to allow online file sharing, simultaneous connections from several devices and many others.
Ten Best VPNs team have consolidated main features to look at when choosing a VPN service provider.

Server locations
One of the most important aspects to look at is how many servers VPN provider has and where it is located at. The more countries are covered the more advantages and opportunities your VPN service will provide. If you wish to access data or content that is available only in certain region, for example in the USA, you need to make sure the VPN provider has servers there. This allows users to connect to IP address in the USA and access any website, content or TV programs there.
VPN logging policy
When your main use of a VPN service is to protect your privacy and online identity then the most important thing to consider deciding on a provider is the VPN logging policy.
Different VPN providers have different policies. Some providers store logs, some don't, some providers store logs temporarily, some do not store at all.
Make sure to choose a credible and well known VPN provider that doesn't store your personal internet browsing data. Some country law require providers to share their data in some cases. Therefore choose the one with logging policy and your provider will not have any information to release.
Protocols for secure connection
Have you ever come across to terms like PPTP, OpenVPN, SSTP and others? If so, these are protocols for VPN services to provide a secure connection. All of it have their benefits but they may have also some disadvantages too. One of the most popular is SSL, however other recommended is OpenVPN which is an extremely secure choice. Large organizations usually subscribe with VPN that support SSL and IPsec. However most of the top VPN providers usually secure various protocols which would fit for different needs and requirements.
Safety from viruses
Eavesdroppers aren't only thing you need to protect your data from. While surfing internet, downloading files and playing online games you should protect your computer also from viruses. Therefore it's important to choose a virtual private network that support Network Address Translation (NAT) firewalls and anti-malware tools. When choosing a VPN it's also important that your VPN connection is secure, to do so there are several security tests. Some of them are IP Address Tests, P2P Torrent IP Address Test and DNS Leak Test. If you come across to any errors it may show that your VPN hasn't been set up correctly, therefore, the service may not work properly or even leak your information which you wouldn't want to happen.
Multi Device Logins
People have more frequently started using different devices; their laptops, smartphones and even tablets for different purposes therefore it has become more important that data and online identity is secure on all of these platforms. Therefore make sure to chose a VPN service that support simultaneous connections from different devices.
These are some of the most important features you should be looking at when choosing a virtual private network service provider however there are few more considerations check signing up for a VPN service:
What is the location of a VPN provider
If the data encryption is used by VPN software
What are the payment options
What is the installation process
What information VPN provider request upon registration
You can check out reviews and features of our recommended VPN service providers like ExpressVPN, VyprVPN, StrongVPN, SaferVPN and HideMyAss to find out which is the most suitable for your requirements.
If you are looking for a VPN provider for the some specific country, then you can access our category page and choose a a topic like the Best VPNs for Canada or some other country.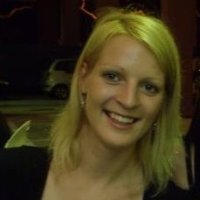 Author:
Inga
I'm a freelance writer living in Canada. Highly interested in topics on technology, online surveillance, and censorship. Love traveling and outdoor activities.