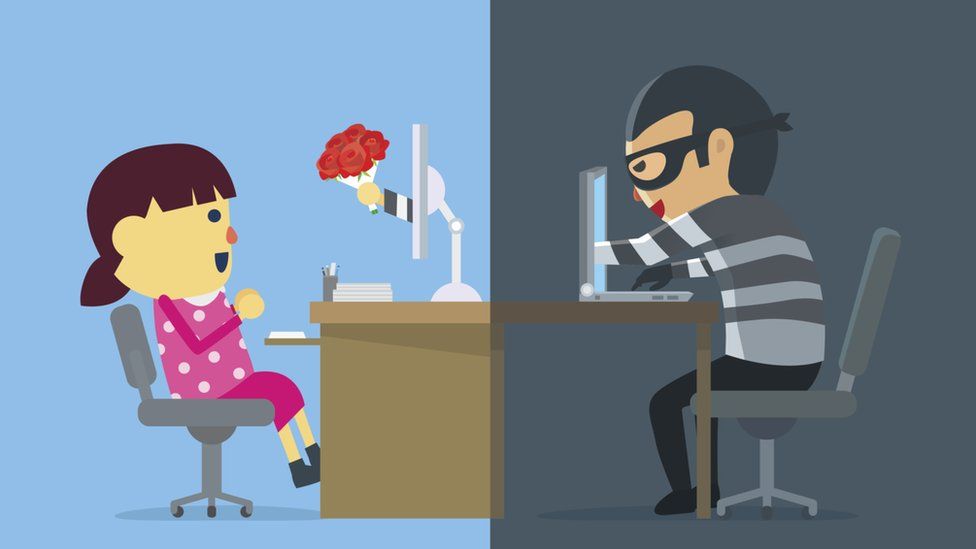 Millions of people around the world every year visit online dating sites to find a companion or even a soul mate. However, many of them have no idea that many criminals use these websites and mobile phone apps too. They are looking for vulnerable, lonely hearts trick and turn into fast money making through different types of online dating scams.
Typically, these criminals join dating websites and apps, social media sites and chat rooms to search for potential love seeking victims. They often claim to be travelers or working abroad. However, in reality, they live abroad. Although every age group and demographics are at a risk to be targeted, the most common target group is widowed, divorced and even disabled women over 40 years old.
How does scam work?
Usually, online dating scams start by someone contacting you who seems to be interested in you. You may be able to view description and photos on the admirer's profile. For a while, starting from a few weeks to even months, you may keep in touch regularly by exchanging chat messages with one another. Also developing as you may think a connection. The new admirer may even send you some gifts and flowers. But at some point, your new-found "friend" will ask you to return it in favor or even in money. The requests to send money may not end there. Depending on your involvement level, you may end up losing a lot of money.
In some cases, when victim meets someone on an internet dating site, the new admirer may ask to move the communication over to another social networking site to make the conversation more intimate. But at a later stage, the victim would receive a link to a website where all the interaction and communication was published. This typically includes personal information like phone numbers, email addresses and even exchanged photos. In order to remove the information from the website, victims are requested to pay for it.
While often there are relatively mild cases where victims send one-time payment, there are also a large number of victims who have lost a lot of money on online dating scams. At least many have involved their local and state authorities for further investigation.
How to recognize online dating scams?
There are several ways how you can identify potential online dating scams. Your new admirer may not be looking at you in a romantic way if he or her:
In an early stage pushes you to switch communication to other channels like email or instant messaging;
Express instant feelings of affection and love;
Sends a photograph of himself or herself that looks like from a fashion magazine;
Claims to be working or traveling abroad;
Promises to visit you, but suddenly change the plan due to a tragic event;
Requests for money giving a variety of reasons like travel, insurance, hotel bills etc.
Do not transfer money to anyone you have met only online. The chances of getting the money back are very slim.
How online hackers steal your information online?
Online hackers love being able to access large user databases which make dating sites perfect target for them. As many internet users use dating sites and apps, then hackers can access a large collection of personal information by only hacking a single website.
Dating apps like Tinder experience a problem of bots that are automated software that typically provides prerecorded responses based on your questions. Most of the bots are meant to get a certain information from you or even get you to visit some website by sending you a link which will require you to verify some information for your safety. Symantec Corporation has published an article on how works Tinder safe dating scam that uses a safety to get users to provide their information to scam users out of money.
Similarly like regular scammers, also internet hackers from getting your personal information, private pictures, and financial information gain a power over you. Many dating sites users have been blackmailed with a threat that their personal information including photos and videos would be published online. Other users have experienced online dating scams that made them pay for products and services (mostly adult related) without their own knowledge. Another thing that hackers and scammers do is after collecting sensitive private information they sell it to third parties.
Therefore, it's very important to protect yourself online and make sure you are secure when you are talking to strangers on dating sites. Here are some of the typical behavior to be aware of when using dating sites like OKCupid and Tinder.
Generic Responses
Automated bots usually have a very limited amount of replies. That means that very soon after you have started chatting, you should be able to notice that something is wrong. You may notice that they aren't really responding to your questions. You will also realize that they actually completely ignore your questions. Also, they try to change the direction of the conversation. If you are in doubt, you may try to ask some specific question and see the answer. If it's completely off what you were expecting then most likely it is a bot you are in touch with.
Fast Typing
Bots are very fast types, you may receive a reply to your message almost right away after sending it. This is very sketchy, so be careful when you notice this super power…
Being Too Attractive
To seem authentic, dating site bots have to look attractive. Therefore, they get the fake profile picture that sometimes is good quality, sometimes low quality. However, most of the time it will look like it's too good to be true. Some bots may have even suggestive photos with lingerie just to draw you in.
Low Facebook Activity
Tinder is one of the dating apps that work through your Facebook account and location. If you find your new admirer's Facebook account having no or low activity, it may mean that the profile is fake.
Ask Click On Links
By now you should already know if you are dealing with a bot or a real person. However, if you are unsure then the loudest bells will go off when your new "friend" shares a URL with you and requests you to verify some information. We advise in this case not to even respond the person and block it. Otherwise, you may become a victim of some of the typical online dating scams.
These are just a few behaviors that scammers and internet hackers have. But the best is to keep your eyes open. Protect yourself when surfing and chatting with strangers on the dating sites. You certainly do not wish to share your private information with strangers. It can cause many bad things that strangers can do against your will.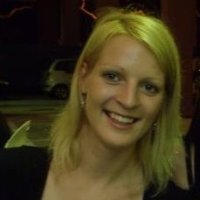 Author:
Inga
I'm a freelance writer living in Canada. Highly interested in topics on technology, online surveillance, and censorship. Love traveling and outdoor activities.