How to set up VPN on a SMART TV
Smart TV is a great device to steam and watch videos and movies from different service providers like Netflix, Hulu, BBC iPlayer and others. To do so, you will need a VPN connection to access these websites through your Smart TV. First, you have to subscribe to a VPN service provider, there are many out there, but you can choose one of the best VPN providers from our list. Some of the best VPN providers include ExpressVPN which is one of the most reliable and offer easy to use VPN software. You may also consider VyprVPN, which stands out with its number of locations where their servers are located. And another great option is StrongVPN. If you are in countries like Canada, Singapore, South Korea, Australia, USA or UK we have a special list of the best VPN for each of that place. Once you have subscribed to the VPN, there are two options how to connect your Smart TV to a VPN network. One is either to purchase a VPN router which will allow you to connect all your devices on the same network and keep it protected whenever you are at home or you can also set it up on your computer.
In this article we will explain how to do it in either way.
Method one: Connect via VPN router
After you have purchased a VPN subscription and a router, below is a list of our recommended VPN routers, then you can enable VPN on your Smart TV via router.
Step one is to connect your VPN router with your VPN account, the setup varies for each device, but if you have one of our recommended VPN routers then the setup should be very straight forward and would be a question of minutes. If you do have to set it up, please refer to your instructions documentation. Depending on your VPN account and the router, you should be able to choose a VPN protocol you want to use, most popular are OpenVPN, IPsec and L2TP.
Once you have successfully set up your VPN router and connected to a VPN, you have to connect your Smart TV to the router through a wireless network. Another way you can use a WLAN cable to connect all the devices to the VPN router.
Don't forget that every device that you connect to a VPN router, including Smart TV, Apple TV, Blu-ray player, Roku or Playstation, it will be connected to the internet using an IP address that your VPN provider has allocated to you. In this way you can unblock all the streaming services on any device you connect to the VPN router.
Method two: Connect your VPN account to your computer
If you do not have a VPN router or you have purchased a VPN account to use on your laptop not to only protect your internet identity when at home, but also when using a public internet network, then the best is to set up a VPN on your computer and enable network sharing on that particular device. In this way you can connect your Smart TV to the computer network and it will share the VPN connection using an Ethernet Cable between two devices.
Best Smart TVs 2016
When it comes to a purchase of a TV, as you are willing to invest a certain amount of money, then you want to make sure that you get the best device for your use which will last for years. But the main question is how to know which is the best Smart TV for you. There are a lot of different TV manufacturers and are launching the devices every few months. There's also a lot to take in consideration when buying a Smart TV, starting from different sized screens, dynamic range support, 3D, operating systems, tuners and other features. These are all details you should try to figure out as you do the research, but here in this list are mentioning all the best Smart TVs of the 2016. All of them are stunning technology creations which will make your movie streaming and watching a pleasant experience.
Panasonic TX-65CZ952
Main Features:
Screen: 65-inches
Tuner: Freeview HD
Resolution: 3840 x 2160
Panel technology: OLED
Smart TV: Custom Panasonic Curved: Yes
Dimensions: 1,448 x 913 x 311 mm
Advantages: great picture quality, it can tackle
previous OLED issues
Disadvantages: costly, no Firefox OS
Sony KD-75X9405C
Main Features:
Screen: 75-inch
Tuner: Freeview HD and FreeSat HD
Resolution: 3840 x 2160
Panel technology: LED
Smart TV: Android TV
Curved: No
Dimensions: 1041 x 1929 x 322mm
Advantages: amazing picture and sound quality
Disadvantages: space consuming
LG 55EG960V
Main Features:
Screen: 55-inch
Tuner: Freeview HD and FreeSat HD
Resolution: 3840 x 2160
Panel technology: OLED
Smart TV: webOS
Curved: Yes
Dimensions: 760 x 1226 x 213mm
Advantages: provides incredible realism feeling
Disadvantages: costly
Samsung UE32J6300
Main Features:
Screen: 32-inch
Tuner: Freeview HD
Resolution: 1920 x 1080
Panel technology: LED
Smart TV: Smart Hub
Curved: Yes
Dimensions: 730 x 428 x 79mm
Advantages: in total have four HDMI inputs
Disadvantages: a little slow and looks a bit plasticky
Best VPN routers
Some of the best VPN routers include Netgear, FlashRouters, Asus, Cisco and Linksys. If you haven't decided on the device yet, you can either read our reviews on the best VPN routers or follow click on the router name mentioned below where you will find out more details about each device.
Asus RT-AC66U
Buy Now
ASUS RT-N16
Buy Now
NETGEAR Nighthawk AC1900
Buy Now
Netgear AC1450
Buy Now
Netgear WNDR3700
Buy Now
Cisco Linksys E1200
Buy Now
Linksys E4200
Buy Now
Netgear WNDR4000
Buy Now
If you are looking for a VPN device which will secure the whole of your enterprise then you can find out more by reading our article about the best VPN devices for Site-to-Site VPN Gateway connections.
Conclusion
Hopefully our article provided you with enough information on how to stream Netflix and other similar services on your Smart TV, how to enable VPN on your smart device and gave a good knowledge of the best VPN routers as well as the best Smart TVs.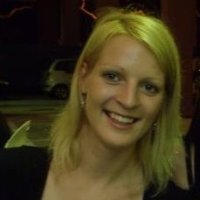 Author:
Inga
I'm a freelance writer living in Canada. Highly interested in topics on technology, online surveillance, and censorship. Love traveling and outdoor activities.