New York Attorney after two years of investigation has concluded that four of the top toy companies have violated the Children's Online Privacy Protection Act (COPPA). The "Operation Child Tracker" which was run for two years revealed that companies like Hasbo, Viacom, Mattel and Jumpstart Games were using their sites allowing third-party vendors (online marketers) to use cookies and IP addresses to track young kids of age under 13 years old.
The online tracking provided third-party with a personal information without getting approval from the kids parents. Some of the sites that were used for tracking children's activities includes Nick. Jr. and Nickelodeon associated with Viacom, American Girl and Barbie by Mattel, Neopets by JumpStart Games as well as My Little Pony and Nerf by Hasbo. 
Although these companies will be fined a total of $835,000, however Federal law is there to make sure and demand that children in such a young age are off-limits to be the praying eyes of online marketers and advertising companies.
According to the New York Attorney press release, all of the companies have agreed to change their systems to protect children from aggressive tracking. They have also agreed to inform online marketers that their websites comply with COPPA and not to allow third-party trackers for their sites.
All four companies have expressed that they really care for their websites and users privacy and security. For example, Hasbo spokesperson has told to Fortune that they have fully cooperated with the New York Attorney General's office during the investigation and promises to monitor and do closer vetting when it comes to companies that they work with.
Also, Mattel has shared a similar belief. They take their online privacy and security very seriously and care for those who use their websites.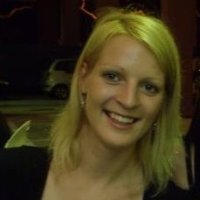 Author:
Inga
I'm a freelance writer living in Canada. Highly interested in topics on technology, online surveillance, and censorship. Love traveling and outdoor activities.