What is DAZN?
DAZN is a new streaming service; it is also known as the Netflix of Sports. Launched by UK-based media group Perform in 2016 is going to revolutionize online sports broadcasting rights.
Sports fans around the world are finally able to enjoy their favorite game live and on-demand. It offers users live access to top sports content in HD quality with Dolby Digital Plus 5.1 surround sound on multiple devices.
Furthermore, DAZN offers its service for a reasonable subscription fee without long contractual periods. Subscription fees vary by a location and times.
Currently, Japanese users pay ¥1890.00 per month, which is approximately 17 USD. In Austria and Germany, the subscription is only 9,99€ per month, which is approx. 10.50 USD. In Switzerland monthly subscription fee is 12.90 CHF, which is approx. 12.80 USD. However, in Canada, monthly subscription fee is $20 and yearly $150.
DAZN has been covered on many major media sites including 2017 goal.com and many others.
DAZN offers a one-month free trial to its new subscribers, and its service can be suspended anytime.
Where is DAZN Available?
DAZN streaming currently is available only in Germany, Austria, Switzerland, Japan, and Canada. However, anyone who's interested in getting access to DAZN can do so by changing an IP address with a VPN service help. Find out more details on how to unblock DAZN in countries where it isn't available, continue reading.
DAZN Sport Contents
DAZN service offers a wide variety of sports content. You have rights to watch events live, or if you miss them, it is available on-demand and in the form of highlights too. Furthermore, it doesn't have any annoying commercials.
If you are looking for a service that offers the most sports content, then DAZN for Japan has the biggest offerings. You can watch sports like Premier League, Bundesliga, Serie A, France Ligue, LaLiga, NFL, NBA, NHL and much more.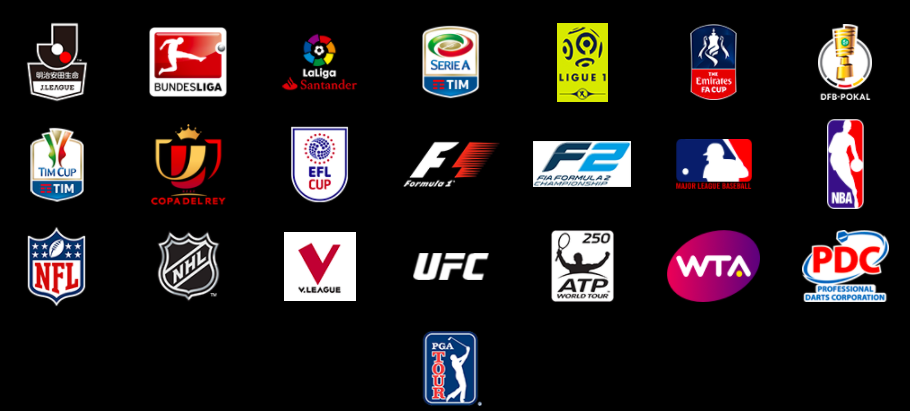 DAZN Supported Devices
DAZN supports multiple devices including TV, mobile & tablet, computer and gaming console. You can watch DAZN live stream on your smart TVs like LG, Panasonic, Sony, Samsung, Philips and Android TV. Also, it works with Amazon Fire TV and Fire TV Stick.
Mobile and tablet apps are available for free on PlayStore for Android devices and App Store for iOS devices.
Also, you can use your computer to access DAZN online; it is compatible with internet browsers like Chrome, Firefox, IE, Safari, and Edge.
Furthermore, you can access DAZN through your Xbox One, PlayStation 3 and PlayStation 4 gaming consoles.
DAZN is also compatible with Chromecast. For more details, look for DAZN Chromecast support on its website.
DAZN Livestream Around the World
Unfortunately, DAZN isn't available in countries like UK, USA, and Australia. Therefore, people around the world are looking for a way to access and stream DAZN from other parts of the world.
If you are traveling abroad then below you will find how you can unblock DAZN streaming outside of countries where it is available.
How to Unblock DAZN Canada
DAZN has just recently launched its service in Canada. Therefore, it's DAZN's first attempt to North American market. Its subscribers have access to all NFL games and other sports from popular leagues and competitions from all around the world. The subscription fee is very low, only $20 per month or $150 for a year. Also, it offers a 30-day trial. Clearly, this cord cutting service is a real competition to regular broadcasters.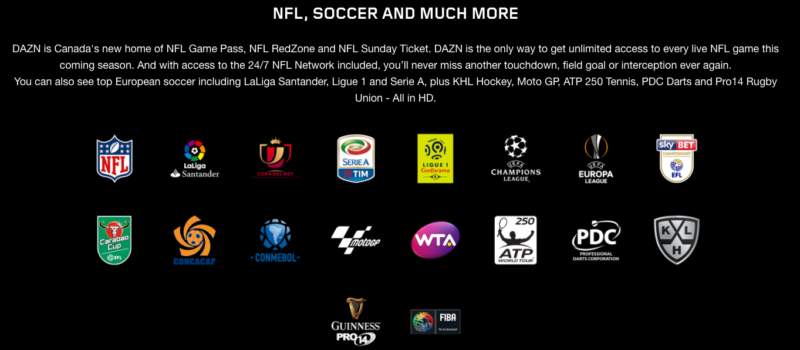 However, if you are traveling abroad and want to watch DAZN Canada outside of the country then here is how you can use DAZN Canada VPN service to unblock it from anywhere in the world:
Sign up to a Virtual Private Network with servers in Canada.
Download software on your computer or mobile device.
Sign-in to your Canada DAZN VPN software.
Connect to a server in Canada
Visit DAZN website, sign up or sign in.
Watch DAZN outside Canada.
How to Watch DAZN Outside Germany?
If you have a subscription to DAZN in Germany and you are traveling abroad or if you wish to subscribe to DAZN from outside Germany then it is possible with a VPN service help.
Below is a step by step guide on how to unblock DAZN from outside of Germany with a VPN service:
Get a VPN service with a server in Germany.
Install VPN software on a device you intend to use.
Log in with your credentials.
Search for a server in Germany and press "CONNECT."
Go to DAZN website and sign in or subscribe for DAZN Germany
Enjoy DAZN live streaming outside of Germany.
How to Watch DAZN Outside Austria?
If you are interested in signing up for DAZN Austria from abroad or you are already DAZN user but traveling outside of Austria, then you need a VPN service for DAZN.
Follow the step by step guide to watching DAZN from outside Austria:
Sign up for a VPN with Austrian server.
Download and set up VPN software on your preferred device.
Login using credentials you used to sign up.
Look for an Austrian server and click "CONNECT."
Visit DAZN Austria website and login or subscribe to a service.
Stream DAZN outside Austria.
How to Unblock DAZN Outside Japan?
DAZN in Japan offers the most sports content of all countries where it is available. Therefore, it is an extra popular service for sports fans from around the world. So how do you get access to DAZN outside Japan?
Here's a detailed guide on how you can access DAZN Japan from anywhere in the world:
Subscribe to a VPN service with Japanese server.
Set up VPN software on devices you plan to use.
Log in to a VPN software.
Connect to a VPN server in Japan.
Visit DAZN website and make a subscription.
Enjoy DAZN outside of Japan.
How to Unblock DAZN Outside Switzerland?
Also account holders of DAZN Switzerland aren't able to watch DAZN outside of Switzerland, therefore to unblock it they need to change their IP address. VPN service allows to change IP to Switzerland and access DAZN.
Learn from instructions below:
Get a VPN with Swiss VPN servers
Download and install VPN client on your devices.
Sign in on the VPN software.
Search for VPN server in Switzerland and connect to one.
Go to DAZN Switzerland website and sign in.
Enjoy watching DAZN anywhere in the world.
Best DAZN VPN Service
Now that you know how to unblock DAZN with VPN, you may want to find the best VPN service for this purpose. Therefore, we are here to help you.
There are many VPN services available, but of course, not all the services are good for streaming and for accessing DAZN outside of the locations where it is available.
The most important features that VPN for DAZN requires are unlimited bandwidth and servers in a place where DAZN Livestream service is available (Germany, Switzerland, Austria or Japan).
Reliable VPN for DAZN
ExpressVPN – is one of the most trusted VPN service providers. It has servers in more than 94 countries around the world including Japan, Austria, Switzerland, and Germany. Also, Express VPN has unlimited bandwidth and secure encryption. Therefore, your DAZN streaming speed is going to be fast, and you will be able to open DAZN from anywhere in the world while keeping your online activities anonymous.

NordVPN – is our second best service for DAZN streaming. Also, Nord VPN has servers in all five locations. However, it doesn't provide as fast streaming speeds. Therefore it might require some patience once in a while when watching live sports online. Nord VPN is still an excellent choice, and its service subscription is a lot cheaper than ExpressVPN.
Ivacy VPN – our third best VPN DAZN service is the most affordable option of all three recommended VPNs. Although it provides servers all around the world and unlimited bandwidth, based on our tests, it has provided least stable network from all three services.
Conclusion
DAZN service is available only in five countries in the world. Therefore, to watch DAZN in the UK, US, Australia or other countries outside of Germany, Switzerland, Austria, Canada and Japan, users need a Virtual Private Network service. VPN for DAZN allows to connect to a server in a country where DAZN is available and get access from anywhere in the world. Try Express VPN, NordVPN or Ivacy for the best DAZN streaming experience.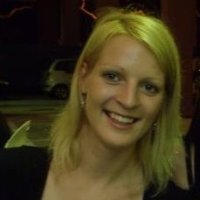 Author:
Inga
I'm a freelance writer living in Canada. Highly interested in topics on technology, online surveillance, and censorship. Love traveling and outdoor activities.