Why China blocks Facebook
Great Firewall of China (GFW) blocks Facebook in The People's Republic of China. It is a surveillance and censorship project by Ministry of Public Security of the Government of China. This project blocks all potentially unfavorable data from foreign countries. Companies include Facebook and other well-known websites like Google, Gmail, Twitter, eBay, Instagram, and others.
Mark Zuckerberg who's a CEO of Facebook has visited China a few times in recent years. Although he's showing an interest in unblocking Facebook in China, there is still no sign of success. It's difficult to blame Zuckerberg for trying hard in getting them to unblock Facebook in China. His biggest interest is in growing new users in such a highly populated place like China.
How to unblock Facebook in China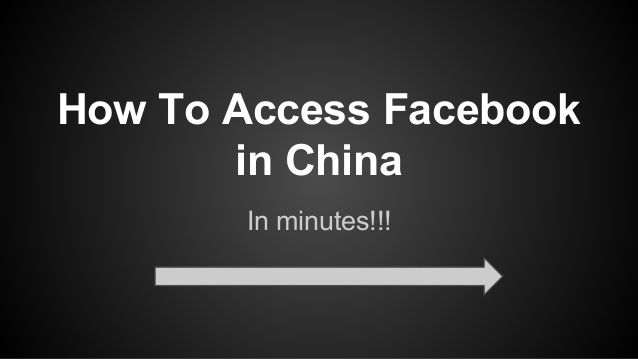 Although China bans Facebook within its territory, you can still bypass the Great Firewall of China. You can use some unique technology methods available. The best method for unblocking Facebook in China is a VPN service, a Proxy and using Tor. The safest and most reliable is a VPN software which allows you to anonymously unblock Facebook in China and other websites from all around the world.
What is a VPN service?
VPN in other words in a Virtual Private Network. VPN provider allows you to connect to another server location. Also, it provides you with a new IP address from the location you connect. VPN usually encrypts your traffic. That allows you to hide all your internet activity from the ISP. Furthermore, you can stay anonymous, and your ISP isn't able to restrict your connection to websites that normally are unavailable.
For example, if you connect to a server in a location where Facebook is available then you will be able to access Facebook even if it's unavailable in your actual location. You can connect to a server in Hong Kong; it's one of the closest available servers. It will provide a good VPN speed and let you unblock Facebook in China.
To get access to Facebook you need to sign up for a reliable VPN that works in China. China often blocks VPN providers, so its Internet users aren't able to sign up and get a VPN. Therefore, we at TenBestVPNs.com have come up with a list of the best VPN providers for China. They all provide a strong encryption, which is important when bypassing censorship in China.
Some of the best VPNs we advise trying out for unblocking Facebook in China is ExpressVPN, NordVPN, and Ivacy. All of them provide an outstanding and trustworthy service.

How to use Facebook in China with a VPN
The most important is to choose a reliable VPN service with strong encryption. It allows you keep your anonymity when surfing the internet. Once you pick a VPN service and sign up, you will receive instruction on how to download and setup a VPN software on your computer or mobile phone. Most of the best VPN providers offer an easy to use VPN software. You can download it by accessing VPNs website. Furthermore, you can download mobile phone apps directly from Google Play or App Store.
Once everything is setup, you are ready to turn on the VPN software. Log in using your account details and search for a favorable VPN server. Then press connect button. Now you are ready to go to Facebook and enjoy it without any restrictions.
Note that the VPN software slows down your internet speed. Therefore if your only reason for using a VPN is to access Facebook in China or in another place where Facebook is unavailable, then we advise deactivating the VPN connection when you don't browse the Facebook or other websites that are unavailable.
How to Access Facebook in China – Conclusion
Internet users in China aren't able to access Facebook due to its blockage by the Chinese government. Many foreign websites are unavailable in China because of surveillance and censorship project within the country. The best way to bypass censorship and unblock Facebook in China is by using a VPN. It not only allows you to change your virtual location but also encrypts your data and keeps you anonymous while browsing the internet.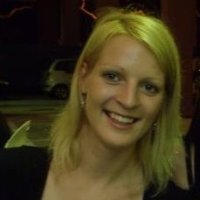 Author:
Inga
I'm a freelance writer living in Canada. Highly interested in topics on technology, online surveillance, and censorship. Love traveling and outdoor activities.