Linkedin Ban in Russia
LinkedIn is known as the largest professional social network. Millions of people around the world use LinkedIn for business and professional purposes. More and more people around the world daily join and sign in to LinkedIn to find new professional opportunities. However, Russia's government has just taken this option from its internet users by banning LinkedIn within the whole Russian territory.
The reason for the LinkedIn ban in Russia is its new legislation. The legislations was passed in 2014. It is mandatory for tech companies to track and keep its user's personal data on servers based in Russia. The legislation requires Internet companies that have Russian users' data to store it on servers in Russia. However, if it doesn't then those sites and services should be blocked.
Since the new Russia's law, many companies including Apple, Google, and Amazon have kept its users' data on servers based in Russia. However, not every tech companies have complied with the new legislation. The first one to feel the casualty of the ruling is LinkedIn. Also, a social media giants like Facebook and Twitter haven't complied with the legislation yet. Therefore it may face the same casualties as LinkedIn.
Also, a social media giants like Twitter and Facebook haven't complied with the legislation yet and may face the same casualties as LinkedIn.
Not to ban some of the major social networks like Facebook or Twitter may be a smart move by Russian authorities. It might be a warning signal to bigger brands to force them to comply with the new regulations without having to feel the consequences directly on its skin.
Why Russia Block LinkedIn?
Of course, as usual, Russian new legislation comes with a little controversy.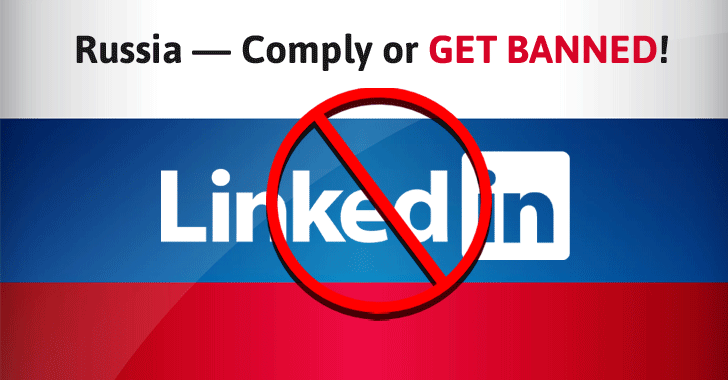 Russian authorities say that they imposed the new law to protect its online user's privacy against the internet hackers. Plus, LinkedIn has a history of a mass hack in 2012 when over 117 million people were affected by it.
Another theory suggests that Russian authorities wish to gain access to its users' data kept by some of the largest international companies. Before the legislation, it was hard for Russian government authorities to come up with a good reason to get these tech companies to pass its users' data.
LinkedIn has more than 467 million global users, and only 5 million users based in Russia. Therefore it isn't in LinkedIn interest to comply with Russian legislation to maintain its Russian user base. Though, it might be more in LinkedIn new owner's Microsoft interest to smoothing out problems with Russia.
It will be interesting to see Facebook's and Twitter's reaction to the new threats. Current Facebook Russian audience reach 24 million users and Twitter only about 8.5 million Russian users. These are relatively small amounts in comparison to its global audience. But we are impatiently waiting to see if any of the tech giants will stick to refusing compliance with Russian legislation.
How to Unblock LinkedIn in Russia
LinkedIn is number one professional social media site which allows to gather, share, network, and even find jobs all around the world. Although Russian users are experiencing blocked access to it, they can still unblock LinkedIn in Russia with a VPN service help.
Russian ISPs block LinedIn, which forbids all Russian IP addresses from accessing the LinkedIn website. Using a VPN for Russia, you can hide your original IP address. By connecting to a VPN server in another country where LinkedIn is available, you can easily bypass restrictions and access LinkedIn from Russia.
Another great thing about a VPN software is that it encrypts your internet traffic, creating a secure and private internet connection. Thus, none of your ISPs nor government authorities will be able to track your online activities, keeping you completely anonymous.
So, if you are living in Moscow and wish to access LinkedIn, first you need to get a VPN with a server in another location where LinkedIn is available. Once you get a VPN service, connect to a VPN server, let's say, in the UK. Now VPN has changed your IP to the UK. When your connection establishes, you can securely open and unblock LinkedIn in Russia. It allows you to use Linkedin without any worries just like before.
Best VPN to unblock LinkedIn in Russia
The best VPN to unblock LinkedIn in Russia is a provider with many server locations outside of the Russia. Moreover, it is important that VPN has a very straightforward privacy policy. Make sure that your VPN provider doesn't keep logs. There are many Russian VPN for free available, but most of them can have shady practices. Therefore, it can lead to stolen personal data or used for other purposes like online advertising.
The best free VPN providers typically provide slow connection speeds and limited bandwidth as well as few VPN servers. We recommend getting a reliable and trusted VPNs like ExpressVPN that has over hundred of servers globally. Or you can try NordVPN that offers Double Data Encryption, making sure that your data is properly encrypted and secured from your government.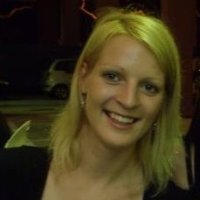 Author:
Inga
I'm a freelance writer living in Canada. Highly interested in topics on technology, online surveillance, and censorship. Love traveling and outdoor activities.