What is a VPN?
Virtual Private Network (VPN) is a great tool for people who wish to keep their online activities secure and internet identity private. It is also a popular solution for people who like to download music and movies online using torrents like uTorrent and similar. Many people use a VPN to access and watch US Netflix outside of the USA and unblock other sites and services that may be under restrictions. VPN can unblock geo-restricted (location restricted) contents, allowing access to it just like being in a country where it's available.
In the past, VPNs wasn't a popular tool between gamers, because of the connection speed using VPN service. It used to slow don't the game and reduce gaming experience. As the internet speed has increased and VPN for gaming have become more popular and essential, service providers are making sure that their tools are working great for all of their customers.
Below we are looking at the main factor why you would like to set up a VPN for gaming service during your game entertainment time.
Why a VPN for Gaming is Useful
Formerly, most of the big video game lovers who use a VPN sotfware would have to switch it off during the game. That was because it adds an extra process to the connection. Therefore it would slow down the speed of a game which can get disturbing when you try to focus and enjoy what you are doing.
However, lately, a few biggest VPN companies have been able to improve the gaming experience. They are providing reduced connection problems that gamers previously came across.
Since then, even a few of the biggest gaming companies have tied up with some of the top VPN providers. They offer VPN for gaming services to all of their players. In this way, gamers can protect their games and systems from being attacked by DDoS. DDoS is a system that can be infected with a virus to cause a Denial of Service (DoS)). Therefore, it could result in loss of connection during the game hence resulting in a bad gaming experience. However, this isn't anything new or extraordinary in the gaming industry.
Have a look at our gaming category to see our pick of the best gaming VPNs.
How to Choose a Good VPN for Gaming Requirements?
There is plenty of VPNs to choose from. Many available VPNs are very good, some are not that good, however, some can be even dangerous to use. For gaming purposes, we recommend to sign up with a VPN provider that
For gaming purposes, we recommend to sign up with a VPN provider that offers fast and simple set up guide. Also look for an affordable service provider but also make sure it provides a stable connection for a better gaming experience.
Some of the VPN for gaming you could consider are ExpressVPN, PureVPN and VyprVPN. If you are looking at free VPNs then you should know that it will most likely be missing the main features you are looking for in a VPN. It will lack in speed that you are expecting to fully enjoy the game.
All of our recommended VPNs have servers all around the globe. It allows you connect to faster servers and reducing the intermission during the play. Try it out, most of the best VPNs for gaming provide you with up to 30-day money back guarantee which you can end without being questioned.
Here you can access a list of the fastest VPN providers for better gaming experience.
Conclusion
It's important to be safe in the real world, but you should also take care of your safety on the internet. One of the best ways to protect yourself online is to sign up with a VPN for gaming. Especially if you are a serious game player, subscribing to a VPN will allow you to protect yourself from a potential DDoS attack. If you aren't currently using a VPN service, it's a time to consider getting one.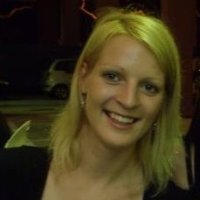 Author:
Inga
I'm a freelance writer living in Canada. Highly interested in topics on technology, online surveillance, and censorship. Love traveling and outdoor activities.