UEFA Champions League Soccer tournament has reached its semi finals, only the top four teams still have a hope to be the champion of Champions League 2016. The top teams include Manchester City from the UK, Real Madrid and Atletico Madrid from Spain as well as Bayern Munich from Germany. Only two teams will compete in the final match in Milan's Stadio Giuseppe Meazza also known as the San Siro stadium in Milan, Italy on 28 May, 2016.

Where to watch Champions League Live
Below is a list of suggested broadcasting channels. Some of them are completely free, some of them you need to have a subscription, but they are geo-restricted. So if you are in another country than where these channels are located, you won't be able to stream Champions League Online even if you have a subscription to it. That's where VPN comes in handy. With a VPN software you will be able to connect to a server in a country where you try to watch Champions League from, allowing you to hide your actual IP address and location, making you accessible to any websites, content and even tv broadcasting channels.
Channels broadcasting Champions League Online:
BT Sport – UK based, connect to server anywhere in the United Kingdom. For the best experience, try Incognito VPN based in the UK.
TV3 | RTE – is a free Ireland based online streaming TV, you can access connection to Ireland located servers. TryTotal VPN service, which offers a free version.
Fox Sports – is a USA based streaming service, requires subscription. Subscribers from outside the USA can access using any VPN service that have servers in the USA. Very high speed and reliable connection guaranteed with ExpressVPN service.
TRT – based in the Turkey. Very high speed connection via server in StrongVPN Istanbul server guaranteed.
BeIN Sports France – based in the France, can connect using SaferVPN servers anywhere in France.
Antena 3 – is a free service based in Spain. VyprVPN with servers in Spain will allow you to watch Champions League online for free.
ZDF | Sky – is a German broadcasting channel, which you can watch connecting to a Hide MY Ass VPN server in any city in Germany.
Mediaset – Italy based streaming channel, watch using Safer Web VPN connected to servers in Italy.
How does a VPN allow you to stream Champions League online
First step is to choose a broadcasting channel you would like to stream online and then to subscribe to a VPN service with servers in the country from where you plan to broadcast Champions League live. Once you have got the subscription, you can download VPN software. Most of the best VPN providers have an easy to install and set up VPN software, you can also download mobile apps for your Android devices and iPhone, iPad. Open the VPN software and connect to the server from a location you wish to connect to. Then start watching the UEFA Champions League live.
UEFA Champions League Soccer Predictions
Champions League is one of the most watched soccer tournaments in the world. Millions of people watch online its games for players amazing game and to predict the winners and even finalists. However, our predictions are that Bayern Munich will be the winner of Champions League 2016. Not only because it's Pep Guardiola's last chance being in charge of the team, but also because it has some of the top talented and skilled players from all the teams.
What's your prediction?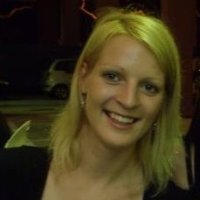 Author:
Inga
I'm a freelance writer living in Canada. Highly interested in topics on technology, online surveillance, and censorship. Love traveling and outdoor activities.