The excitement is in the air, millions of boxing fans around the world are looking forward to watch the historic match live. However, there are a number of people who will not be able to see it live due to geographic restrictions and because their local TV is not going to broadcast this match. If you are one of them, you can follow this guide and you will find out how you can access and watch Amir Khan vs. Canelo Alvarez live from anywhere in the world.
Watch Amir Khan vs. Canelo Alvarez Online
The Amir Khan vs. Canelo Alvarez boxing match is produced and distributed by HBO PPV which stands for pay-per-view. You can access this match either directly from HBO PPV or from other paid and free broadcasting channels from other parts of the world. However, most of the broadcasting channels will have geo-restrictions when trying to access, which means that if you are based in another part of the world then you won't be able to watch the match.
The best solution for this problem is to use a VPN service that allows you to connect to a server in another country and allow you to unblock the website which you are trying to access. Below you can see the list of paid and free broadcasting channels.
Paid Channels:
USA – HBO PPV
United Kingdom – BoxNation
Mexico – TV Azteca
Australia – Main Event TV
Germany – Sky Select
Free Channels:
Middle East – beIN Sports & DU TV
Pakistan – PTV Sports
If you are based in one of the above mentioned countries, then you don't need a VPN network to access these channels. But if you are outside of the previously mentioned countries, then our recommendation for USA and UK residents is to get a Total VPN, for Mexico, Australia we recommend Incognito VPN but for the rest of the countries, most suitable is ExpressVPN and StrongVPN.
After you have signed up to a VPN provider, you will be asked to download VPN software. The next step is to connect to a server in the location where the broadcasting channel is located at. After connecting, you are ready to stream the Amir Khan vs. Canelo Alvarez boxing match online.
Amir Khan vs. Canelo Alvarez Stats
Age:
Amir Khan – 29
Canelo Alvarez – 25
Height
Amir Khan – 5'9"
Canelo Alvarez – 5'8 1/2″
Weight (last fight)
Amir Khan – 147
Canelo Alvarez – 155
Rounds
Amir Khan – 203
Canelo Alvarez – 326
Hometown
Amir Khan – Bolton, Lanire, United Kingdom
Canelo Alvarez – Jalisco, Mexico
Fight Predictions
Although Khan deserves a great credit for investing his time and money, it's a small chance that he will be able to do anything against Canelo who's at 155 pounds. Only advantages that Khan has is his height and a slight reach advantage. Although he's been putting on weight, but he still has a weight issue that makes him a massive underdog of this match. However, predictions might be wrong and we still highly encourage to watch and be ready for a great fight.
Conclusion
If you wish to watch Amir Khan vs. Canelo Alvarez fight live on the 7th of May on Saturday, May 7 at 9:00 PM ET (6:00pm PT) then to access it in your location you may need to subscribe to a VPN provider that can encrypt your traffic, hide your IP address and allow you to appear to be in the location, where the broadcasting channel is located at. There are many VPN providers out there, but we highly recommend you to sign up to a reliable and some of the fastest VPN providers like Total VPN, Incognito VPN, StrongVPN, ExpressVPN or Safer Web VPN brand. You can find a great comparison of all the VPN providers on our VPN comparison page.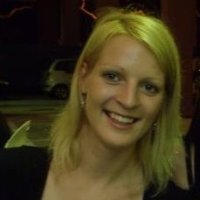 Author:
Inga
I'm a freelance writer living in Canada. Highly interested in topics on technology, online surveillance, and censorship. Love traveling and outdoor activities.