Most of the VPNs have software for Windows, Linux and Mac as well as mobile phone apps for Android and iPhone.
When it comes to VPN Android apps there are plenty options in the market, you can even get some free VPN versions, however they really aren't that safe to use, they have questionable terms and conditions, as well as their privacy policies may be very sketchy. Therefore, you should seriously consider what you are actually signing up for. We at TenBestVPNs compare, review and recommend the best, serious and reputable VPN providers. Here's a list of best VPN provider mobile apps for Android devices available on the PlayStore.

ExpressVPN (BEST SELLER)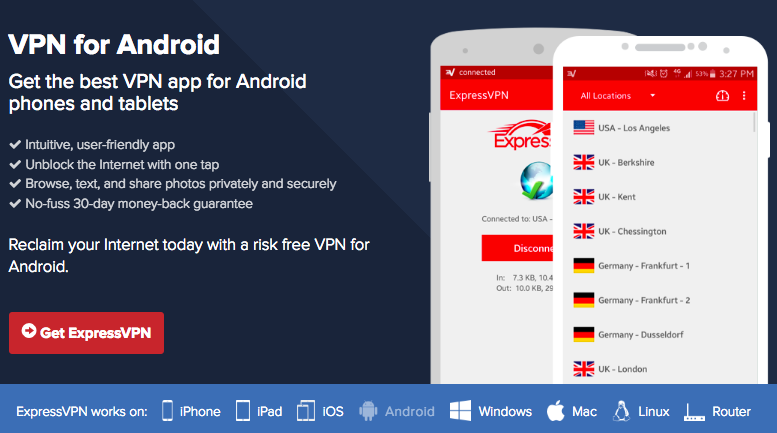 The ExpressVPN Android app is clearly the best of all the Android apps we have ever tested and used. It offers 256 bit encryption, it has great speed and access to servers and IP addresses all around the world, it also offers very strong customer service and technical support 24/7 all year round. With ExpressVPN you can access regionally restricted content and websites from anywhere in the world. It works very well if you are overseas and want to watch your favourite TV-shows on Netflix, Hulu, BBC iPlayer. It works also very well in China, where the government has set serious restrictions to foreign online content. Using ExpressVPN in China you will be able to access geo-restricted sites like Facebook, Gmail, Twitter, YouTube, Instagram on your Android device.
ExpressVPN is compatible with all mobile devices, including Android phones and tablet and iOS devices such as iPhone, iPad and iPod. It is also available on your computer using OS like Windows, Linux and MAC.
Key features of ExpressVPN Android app:
7-day FREE in app trial
Best ranked mobile Android app
Fast servers all around the world
Strong no-logs policy
Unlimited bandwidth and server switches
256 bit encryption
Mobile apps compatible with all devices
30-day money back guarantee
VyprVPN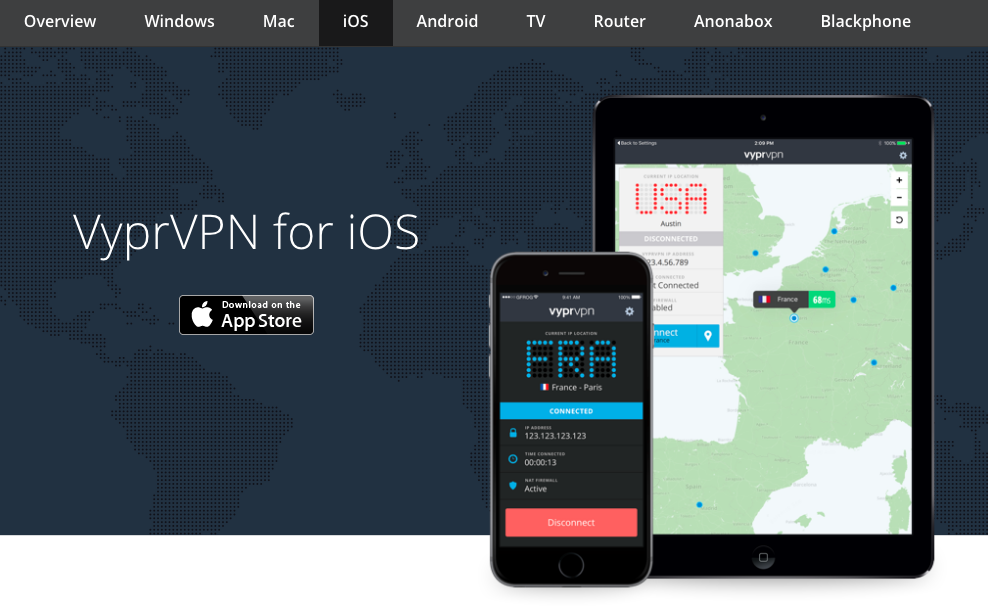 The VyprVPN is one of the most popular VPNs for all types of use, it's very useful and user friendly whether you are a casual user, regular user or business user. VyprVPN is great for everyday situations. Vypr VPN have many servers and over 20k IP addresses around the world. Some of the key features that VyprVPN service provider offer is the tunnel protocols that they use, it includes most popular one called OpenVPN as well as they have their own protocol called Chameleon with 256 bit encryption. VyprVPN provide full security when browsing internet or using mobile apps on all mobile devices as well as when on a laptop or a desktop.
Vypr VPN is considered to be one of the best VPNs available, it's even used by the whole Reddit team.
The VyprVPN mobile app allows FREE 500MB of data usage per month. However to unlock extra features and get unlimited data, we recommend getting a Pro or Premier versions. Using a Pro version you can even use two devices simultaneously, but with Premier version it will allow three devices at a time.
PureVPN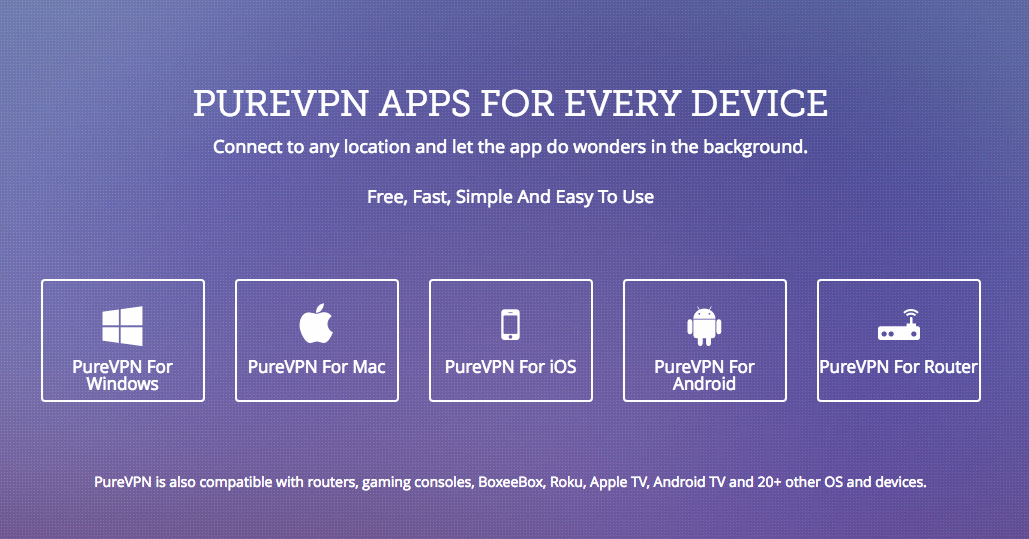 The PureVPN mobile app is another very good option for online privacy and unblocking of geo-restricted content. It offers over 500 servers in more than 100 countries and it's a self managed VPN company, so everything is set up and done internally. Pure VPN offers simultaneous connections on five different devices at a time supported by 256 bit encryption and it won't keep any logs on your internet activity.
The Pure VPN Android app is very easy to use, you can easily choose your preferred server and quickly connect without any hustle. The Pure VPN provider allows you to set the purpose of the VPN usage so it can provide the right security or the speeds for it to run perfectly.
Downloading PureVPN and signing up, you will receive 2GB of free data, this will give you a free trial before you sign up for a full version. If you choose to sign up for a full package you can choose from monthly, six month or annual subscription.
TunnelBear VPN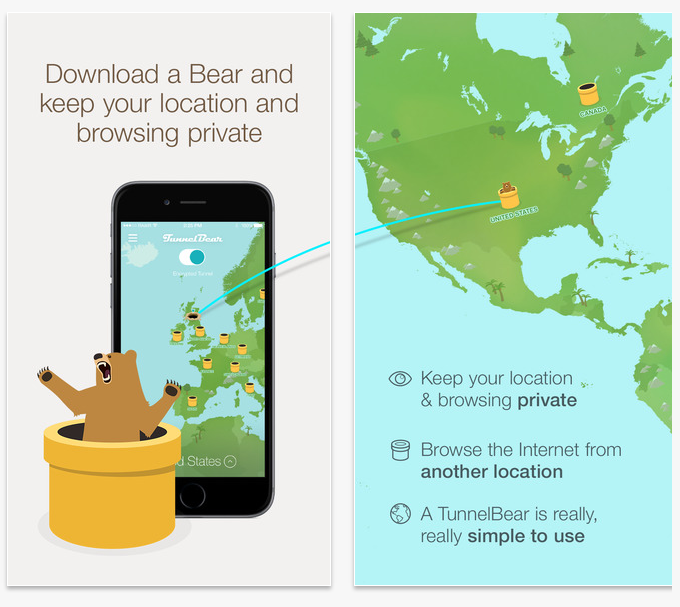 The TunnelBear is another good and interesting option for users that are looking for a security on the web. This is a very cute and stylish mobile application which offers USP in a friendly, easy to use and bear themed package. Although TunnelBear VPN does a minimal log storage, is also promise of not providing your data and tracked information to any third party. The TunnelBear VPN proxy supports 256 bit data encryption, it has servers in more than 15 countries and it offers good connection speed.
Conclusion
Virtual Private Network software is a very important tool to keep your data safe and internet identity anonymous. Even using mobile phone, it's important to protect yourself from being attacked by hackers or any other third party. Therefore, some of the best VPN providers have created mobile apps for safe internet browsing on the smartphones. Download and sign up to save your data and unblock websites you wish to browse.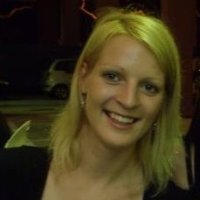 Author:

Inga
I'm a freelance writer living in Canada. Highly interested in topics on technology, online surveillance, and censorship. Love traveling and outdoor activities.