Although using a smartphone while on the road is becoming more and more popular, most of the internet users still prefer browsing the internet when being at home. Many of the things we love to do online is not that well presented on our mobile devices. Reading news or streaming live shows, or even doing online shopping is definitely easier when using a computer, either on your PC or laptop, even tablets have become very popular for home use, when you can curl up on a sofa and enjoy your home time in your favourite way.

Reasons for using VPN at home
Below we are looking at some of the best reasons to use a VPN service at home. Some of the most popular reasons include unblocking geographically restricted websites and content, way to bypass censorship and protecting your personal data and internet identity.
Unlock geo-restricted websites and content
Using a VPN software you can connect to a server in another country that will allow you to unblock content from that location that are restricted in your country. Whether you use a VPN for watching new movies and TV-shows online through Netflix or Hulu, or streaming TV programs on the BBC iPlayer from the UK, it will do a great job regardless in which country you actually are located. Other popular sites that you can access via VPN proxy network is Spotify music, Pandora radio, Fox, CBC, HBO. It even allows unlocking blocked dating sites and allow to play poker online. If you are travelling in China you can access blocked Facebook, YouTube, Twitter, Google and Skype service too.
Bypass censorship
A VPN network allows you to bypass also censored content. Many of us have heard and experienced our own governments blocking its internet users from websites that contain some sensitive political material. In some countries government also block content related to pornography, material that express hate to religions, gambling related material and others. Some of the most censored countries include China, UAE, South Korea, Saudi Arabia and Vietnam.
Protect your data from retention scheme
Many Law Enforcement Agencies globally have lately been enforcing strong regulations on data retention schemes. That means that local internet and telecom providers have to track, collect and keep all the user's records and document all the activities. If requested, documented records have to be given to local government for investigation. This obviously is damaging for internet users' privacy, anonymity and freedom of expression on the internet. Using one of the best VPNs you can avoid from these schemes, as your IP address will be hidden and changed as well as your internet activity will not be traceable.
Simultaneous connections
When you are at home, usually you have the biggest choice of devices to use. You may have your laptop or a PC, also you may have iPad or other tablet, plus not forgetting your mobile phone. And that's all, not even considering that your family members have their own devices too. To be able to protect all of the devices at once the best choice is to get a VPN router for your home. This will secure simultaneous connection with every single device. The downside of this is that once you leave the home with any of these devices, your internet identity is again under the risk.
Performance and the speed
This is one the most important things to consider when choosing a VPN provider. A VPN connection tends to slow down your internet connection, but by choosing some of the top VPN service providers you will be able to maintain high speeds when surfing the internet as well as when streaming videos online.
Conclusion
Even using the internet at home, you are at a risk to give out your private online data to your own government or internet hackers. To take care of your security and anonymity you can by downloading VPN software that will encrypt your traffic and hide your IP address. It will also allow you to access blocked content and download movies and TV shows using a torrent.
To find out which are some of the top VPN softwares for the internet security at home, check out our page about the best VPN Softwares for IP Changing.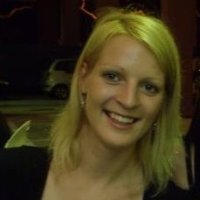 Author:
Inga
I'm a freelance writer living in Canada. Highly interested in topics on technology, online surveillance, and censorship. Love traveling and outdoor activities.