OpenVPN
It is the most popular, most reliable and recommended VPN protocol by most of the VPN providers and its users. Many VPN service providers have set OpenVPN to be a default protocol on their VPN softwares. OpenVPN is an open source software that allows to provide a reliable, fast and protected VPN service. It can be used on TCP and UDP ports and it offers a very strong encryption algorithm to keep users' data safe and secure. This is the best VPN protocol for the users that are security conscious.
For a list of the best VPN services that support OpenVPN security protocol, please check out our Best VPNs for OpenVPN protocol.
SSTP
Secure Socket Tunnelling Protocol (SSTP) was launched by Microsoft together with its Windows Vista Pack 1. As it's been integrated with Windows operating system, then this protocol is more stable with Windows devices than using other protocols on Windows devices. However, SSTP isn't the most secure protocol for all devices and it's advisable to use it at your own risk.
PPTP
Point-to-Point Tunnelling Protocol (PPTP) is one of the first encryption protocols available. Although it is very easy to set up and use, and it's been available on many Windows versions, however, it doesn't provide as great security as it should be, therefore opening space for other VPN protocols that can provide higher security and less risk. We recommend this protocol only in cases where the internet privacy can be compromised.
L2TP/IPsec
It is a Layer 2 protocol encapsulated with IPsec tunnelling protocol. Although this is a very old tunnelling protocol, it provides a very low level of internet security and protection. In most cases, users use L2TP/IPsec only if they are in some locations where that's the only way to penetrate Government or ISP firewalls. Even though we do not recommend using this security protocol, we advice using it only when connecting to the unprotected Wifi service at a coffee shop or any other public location. Use this protocol at your own risk.
IKEv2/IPsec
It is a VPN security protocol from IPsec family, which is a newer version of now outdated IKEv1. It comes with great improvements and it also offers newly built in NAT traversal. Although set up on this VPN protocol is slightly more tedious, it provides a great stability and speed. We highly recommend this VPN security protocol, it's available on most of the operating systems and compatible with most of the devices.
Conclusion
From the multiple VPN security providers available there are some that are better and some that wouldn't provide you online security that you would expect. Our recommendation is to either use an OpenVPN or IKEv2/IPsec as it would provide you with a stability and security during the VPN connection. But if the security isn't the main purpose of VPN use then use PPTP, SSTP or IKEv1/IPsec at your own risk.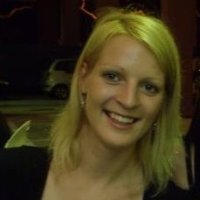 Author:
Inga
I'm a freelance writer living in Canada. Highly interested in topics on technology, online surveillance, and censorship. Love traveling and outdoor activities.