Netflix Collection
On-demand service Netflix includes a big collection of high definition movies. Including some of the most popular ones like Burn Notice, Malcolm in the Middle, Everybody Loves Raymond, Supernatural, Beowolf, Big Cat Diary, My Name is Earl, Magnum P.I., The Walking Dead, How I Met Your Mother., Columbo, Psych., American Dad, Bernie Mac Show, Boondocks, Lost, Trainer, Sesame Street, Being Individual., Beverly Hills Cops, Army Wives, Ghost Whisperer, Desperate Housewives, Futurama, Bob's Burgers, Knight Rider, Star Trek, and much more.
Netflix is popular not only because of great show offerings but also because it has affordable monthly subscription fee (you can choose one of its price plans based on your needs) giving access to every movie and show within their collection.

Netflix Availability
In January 2016, Netflix arrived in more than 190 countries around the globe including Singapore and many other Asian countries. However, it is true that their available streaming content may vary by region. Furthermore, in every location, local subscription offer lesser available movies and TV programs compared to the ones that Netflix have in the US.
Comparing Netflix US and Netflix in other places, the results are surprising. US Netflix version is the best. It has a complete selection of TV shows (although it's missing a few, like Breaking Bad and Better Call Saul). It also doesn't have access to movies like Batman Begins, Clockwork Orange and Man of Steel. However, it is offering some movies which aren't available in other regions. For example, Ip Man which is a martial arts movie is available in the US, but it cannot be found in Singapore and other Asian country offerings.
Unblock Netflix US From Anywhere
If you wish to unblock Netflix US version and get an excellent Netflix experience, you will need a simple tool called Virtual Private Network (VPN). Most of the top VPNs are very affordable. They are easy to set up, easy to use and it also supports your online anonymity while browsing the internet. A few simple steps, not more than 15 minutes of your time and you will be able to unblock Netflix US version. Watch some of the best movies or TV programs from the US Netflix collection from anywhere in the world.
Steps to set up VPN to Unblock Netflix US version from anywhere:
Step 1: Choose the VPN provider based on your budget and requirements. Here we have listed some of the best VPN service providers like ExpressVPN, Vypr VPN, and others.
Step 2: Subscribe to a VPN provider. With a VPN you will be able to hide and swap your location. Choosing the US as a residence country, it will allow you to sign up and unblock Netflix US. Just choose one of the top VPNs, select your signup package (recommended is one year package for all the VPNs, it's the best value for money). Look out also for a VPN with a money back guarantee. Some of the VPNs offer even 30-days money back.
Step 3: After signing up with your preferred VPN, access your VPN dashboard (home panel) with the login access provided. This is where you will be able to select which country you want to be identified to be from. Then select a server in the USA to be able to subscribe to Netflix in the US.
Step 4:  Go to Netflix website and subscribe for a free trial account. Sign up for one month of free and unlimited movies and TV show offerings. When selecting a Netflix payment method, it will allow you to use a foreign credit card and even PayPal payment. Enjoy watching!
Conclusion
Netflix Singapore nor Netflix in other countries offer as big show and movie selection as Netflix US. Your choices are, to stick with your local Netflix version or subscribe for a VPN and enjoy the full Netflix experience. We recommend getting a VPN to unblock Netflix and protect your privacy and identity while surfing the world wide web.
Here is our list of top VPN providers for the USA that will allow you to watch Netflix from anywhere on the planet. We only recommend most trusted, secure and prominent VPNs available.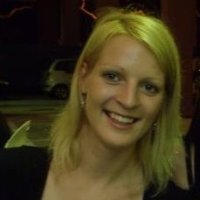 Author:
Inga
I'm a freelance writer living in Canada. Highly interested in topics on technology, online surveillance, and censorship. Love traveling and outdoor activities.