This NFL Football season has just started with 32 teams battling for six spots in the playoffs. Which teams will lead this year? Last year, the NFL ultimate champions title was gained by Denver Broncos. However, another exciting season has arrived, and we are already looking forward to seeing the Super Bowl 51 champions.
Where and How to Watch the NFL Games
It's time to block out Thursdays, Sundays, and Mondays in the U.S as the NFL season has started and all 256 NFL games will be broadcasted on those days. You can access the NFL schedule for 2016-17 games on the official NFL website.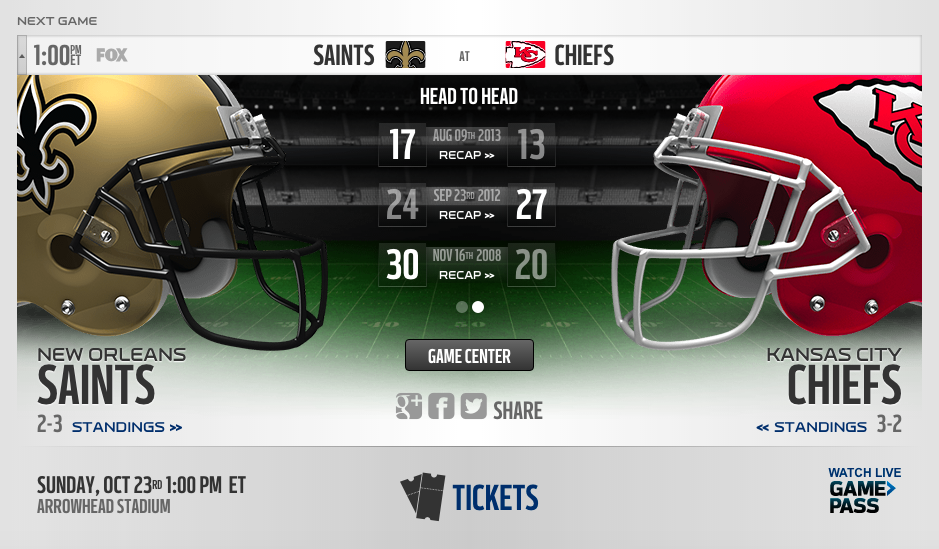 If you have a U.S. cable subscription, then you can watch all games from anywhere in the world for free with a VPN. We have also compiled some other options that let you watch NFL online even if you don't have a USA cable subscription.
Watch NFL online with a cable subscription
Here's how you can watch NFL games from anywhere in the world:
Sign up for a VPN and install the software on your computer and apps on your mobile phone. (Most of the VPN providers allow to use several devices simultaneously.)
Log in to the VPN and connect to a server in the USA. Most of the best VPN providers have several servers in the USA, here's a list of the best VPN providers for the USA.
Open websites like

http://www.foxsports.com/foxsportsgo/

or http://www.cbssports.com/nfl/ and select the game you prefer to watch.
Time to sit back and enjoy the entering play.
How to stream NFL with Game Pass and a VPN
You can even stream NFL Football games, even if you do not have a US cable subscription. This is possible with NFL Game Pass, which offers you several pricing options based on your actual location. But our recommendation is to use a VPN software to change your virtual location, and you will be able to save money by signing up for an international NFL Game Pass subscription. This will allow you to bypass NFL blackouts and watch any NFL game from any part of the world.
Here are instructions on how you can avoid NFL blackouts using a VPN:
Get a VPN service, download and install its software and mobile apps on your devices.
Log in and connect to a server outside of the USA
Open NFL Game Pass website at

https://gamepass.nfl.com/

and choose to sign up for an International Subscription.
Everything is ready to sit back and enjoy the game!
Watch NFL online on the mobile with the Go
If you are on the go, then you can watch your favorite sport also on your mobile phone. You'll need to an NFL Mobile app. However, with this option comes also a few drawbacks. Although its users can use the mobile app to watch every NFL game live on their mobile phone, AppleTV, and even Xbox, currently it is only available to Verizon subscribers.
Stream NFL Games on Twitter
Twitter has come up with an interesting feature; it will also be streaming NFL games weekly on Thursdays. It will be available to stream for both Twitter members and non-members through its streaming platform Periscope. And the potential audience is around 800 million. To find out more, click here.
Watch NFL Games with Sling TV
The Sling is another option to stream NFL Football live. It's a streaming service that allows you to get an access and watch live TV online. Recently, Sling TV added NFL Network and NFL RedZone to its TV streaming list. It's undoubtedly the best news for NFL fans and great news for Sling customers.
As Sling is currently only available in the USA, then you'll need a VPN provider to watch NFL games with Sling. It's a paid service. However, for the first seven days, Sling offers a free trial to its new customers.

Here's how to watch Sling TV online from other parts of the world using a VPN:
Subscribe to your preferred VPN service
Download and install its software and apps, log in
Search for a VPN server in the US and connect
Open Sling TV website, search for the NFL game you want to watch
Enjoy the game
Super Bowl Predictions?
Who is going to win the Super Bowl in Houston? The season is still long, and many things can happen, but everyone is already looking into the future and can't wait to find out who's going to be the winner in February 2017. Our bet goes on the Pittsburgh Steelers, their emphasis and efforts on training this year has been unbelievable, and we believe it will pay off.
Get a VPN software and watch NFL online Football League for free online. And let us know your predictions by leaving a comment below.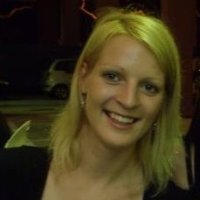 Author:
Inga
I'm a freelance writer living in Canada. Highly interested in topics on technology, online surveillance, and censorship. Love traveling and outdoor activities.