How can a VPN connection let you stream Olympic Games?
As the Olympic Games 2016 is the biggest and most awaited sporting event of the year then many people around the world are very eager to watch so many athletes compete in so many events at once. This year's Olympic Games will be even bigger with more sport events included than any other year before. That means more broadcast options too. However, with many new sporting competitions launched it may reduce the coverage of some of the events you would have liked to watch.The great news is that, with a VPN connection, you can hide your IP address, change the IP and connect to a server in other country, allowing you to appear there and unblock online channels that would broadcast your favorite sporting event.
Use a VPN to watch Olympics 2016
The Olympic Games are broadcast around the world, this means that many countries in the world will show Olympic events on their local TV channels. If your actual location TV channel doesn't show the event you want to follow, you can use a VPN and connect to another location that shows the event you are interested in.
How to get a VPN service?
If you wish to sign up for a VPN service, you can choose from a free VPN provider or one with a subscription fee. Most of the best free VPN providers offer only a limited version, which can be limited in bandwidth, server locations and other features. Many free VPN service providers are really not that safe to use. Therefore, we recommend signing up only with reliable services like TotalVPN which has a limited free VPN version or you can get a discounted Premium version only though TenBestVPNs today. Another good free VPN service providers are HideMe VPN, ZenMate VPN, TunnelBear VPN and Cyber Ghost VPN. Although there are some good free VPN version available, we highly recommend signing up for a paid VPN service as it will be more reliable and provide better quality service than the free ones. You can try ExpressVPN, Incognito VPN, SaferWeb VPN or StrongVPN.
How to use a VPN to stream Olympic Games 2016?
Once you have decided on a VPN provider, all you have to do is to sign up, pay and download the VPN software. Most of the VPN providers are compatible with Windows, Linux and Mac OS and have created mobile phone apps for iPhone and Android devices. After getting and setting up the software, login and you'll see your location and will be able to select a new location from the list of countries. When you connect to a server in let's say UK, then you can stream and unblock any websites and services that would be restricted in your actual location.
Olympic Game coverage around the world
Now that you know that VPN connection is the best way to watch the 2016 Olympic Games, you can head to any of the below provided online broadcasting channels to enjoy your favorite sportsman to compete.
United Kingdom – BBC iPlayer (BBC Sports) for free connecting to a server in the UK
Germany – ARD and ZDF
Denmark – DR and TV2
USA – NBC Sports
Canada – CBC
Australia – Seven Network
France – Canal+
China – CCTV
Brazil – Rede Globo
Hong Kong – TVB
Get the Best VPN service for Brazil and you can access Rede Globo from anywhere in the world and watch Olympic Games live.
All channels will be aired in a local language on the broadcasting channel.
Here you can find a full list of channels across the world that will be broadcasting the biggest event of the year: List of 2016 Summer Olympics broadcasters.
Conclusion
That time has come, the biggest event of the year is here. Don't miss it! Download VPN software and watch big sport celebrities like Michael Phelps in swimming competitions, Team USA in archery, U.S. basketball teams, gymnast Simone Biles, Usain Bolt in his last Olympic Games, World's No. 1 Serena Williams in Tennis and many more. That's Rio Olympics with a VPN.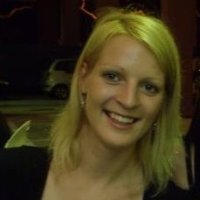 Author:
Inga
I'm a freelance writer living in Canada. Highly interested in topics on technology, online surveillance, and censorship. Love traveling and outdoor activities.