So how can Viacom TV channel lovers get access to their favorite shows? We have some great news for you! There are still some excellent alternatives for people without cable TV subscriptions.

Listen to our audio guide on how to watch Viacom Shows Online
Best Services How to Watch Viacom Shows Online
Viacom on Sling TV
If you have decided to pick another alternative to cable TV to access and watch Viacom shows online, then Sling might be the best option to choose. Sling TV has a great selection of Viacom channels. It offers not only those channels that were available on PlayStation Vue and Hulu, but it has a wider variety of channels to choose. However, some of the PlayStation Vue users might find it difficult to transition to Sling as it can lack DVR functionality.
Another downside of Sling TV is that it doesn't allow to save shows for viewing later. Therefore, its users have to make time to watch Viacom shows when it airs. If that is something that you are okay with, then you can sign up for Sling's "Orange" subscription plan at only $20 per month. Another great Sling plan is slightly more expensive; you can sign up for "Sling Blue" at $25 per month or combine plans for $40 per month.
Sling also offers add-on channels. For example, Starz add-on cost $9 per month; you can get Cinemax at $10 per month, and HBO at $15 per month. There are also Spanish-language options available. Furthermore, Sling offers a 7-day free trial for new users.
Although Sling TV is the best option how to watch Viacom shows online, it is currently available only for users in the USA. However, thanks to VPN service, geo-restrictions can be bypassed by getting a US IP address.
Here is a step by step guide on how to unblock Sling TV and watch Viacom channels online from anywhere in the world.
1: Sign up for a VPN service. The VPN service has to have a server in the USA.
2: Connect to a US server. It automatically provides you with a US IP address.
3: Go to Sling site.
4: Create an account and sign up for a preferred Sling TV plan.
5: Access and watch Viacom channels online with a Sling.
Here's a list of the best VPN service providers in the USA.
DIRECTV NOW
Another great option to watch Comedy Central and other Viacom TV channels online is by getting a DIRECTV NOW subscription. AT&T's DIRECTV NOW is a new streaming service. Furthermore, it is available entirely and only online. Currently, DIRECTV NOW offers more than 120 live and on-demand channels, which includes 15 of Viacom top networks. Some of the top Viacom channels that DIRECTV NOW carries is MTV, MTV 2, MTV Classic, Nickelodeon, Nicktoons, Nick Jr., TeenNick, VH1, CMT, Comedy Central, TV Land, BET, Logo, Centric, and Spike.
DIRECTV NOW offers several subscription plans, the basic plan that has over 60 channels cost $35 per month. It provides other alternative subscription plans. The most advanced package offers up to 120 channels. Although it is slightly more expensive than Sling TV, it is still an excellent alternative to a cable TV. DIRECTV NOW offers 7-day free trial and other deals for new subscribers.
Just like Sling, also DIRECTV NOW is only available to the USA netizens. However, you can bypass geographic restrictions and unblock DIRECTV NOW by using a VPN service.
Here's a step by step guide on how to watch Comedy Central and other channels on DIRECTV NOW from anywhere in the world.
1: Get a VPN service with servers in the US.
2: Download and install client software.
3: Sign in and connect to a server in the United States.
4: Visit DIRECTV NOW website and sign up for your preferred package with Viacom channels.
5: Start watching Comedy Central and other Viacom shows.
Video Apps
Many users don't care about losing most of the Viacom channels. However, they do care about some particular shows that Viacom was offering. In this case, the best way to deal with losing those shows is to download the video app for the particular channel.
For example, to watch Comedy Central Online, you can download its app on your smartphone, Fire TV, Roku or another platform that you use. The Comedy Central app itself offers many great shows for free.
Also other channels, like TV Land, has its video app with great video content. However, some of the most popular apps require to sign in with a supported TV cable plan.
Season Passes
Another alternative is to buy a season pass for a specific show of your interest. Season passes are not available for all the shows. However, if they are available, then you may be required to use some service that you have never used before, like iTunes or Amazon Video.
This option is perfect for people who are interested in one or two tv shows.
Conclusion
Although PlayStation Vue and Hulu has lost their full rights to stream Viacom TV shows on their platforms, there are some other great alternatives how to watch Viacom shows online. One of the best option to watch Comedy Central and other shows online is by getting a Sling TV subscription. Another excellent option is DIRECTV NOW; it offers more 15 Viacom channels for a reasonable pricing. With season passes and video apps, Viacom lovers can get access to a few TV shows for free. However, this isn't the best option for users that are interested in watching many Viacom channels.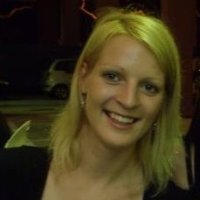 Author:
Inga
I'm a freelance writer living in Canada. Highly interested in topics on technology, online surveillance, and censorship. Love traveling and outdoor activities.