Many popular services are geographically unavailable. Some of them include popular services like Hulu, Netflix, BBC iPlayer, Pandora Radio, Spotify, and others. They are usually are blocked in other countries than where the service is legally provided. For example, Hulu is available only for people who live in the USA only. However, if you are overseas and still want to stream the service like Hulu, BBC iPlayer and Netflix then you can bypass restrictions by using a Smart DNS Proxy network.

How does SmartDNS Proxy work?
Smart DNS adjusts the DNS on the device that you use when accessing blocked websites. After that, your data is streamed through another proxy server. Therefore, making you appear in another location than your actual location. Moreover, it allows you to access websites and content from countries where you are connecting.
Why use a Smart DNS Proxy?
SmartDNS Proxy is one of the top used tools by people that are looking to stream movies, tv-shows and live sports online. It doesn't stream all of your traffic through a proxy. Therefore, we can call it smart. Plus, Smart DNS doesn't encrypt your traffic. It provides faster speeds than if connected to a VPN.
However, please note that Smart DNS doesn't provide the same security and privacy standards as VPN services do. Therefore, if you choose to use only Smart DNS, then you shouldn't use it for anything else than to unblock geo-restricted websites and content.
What is the best SmartDNS Proxy?
There are many Smart DNS Proxy providers. Some are offering only Smart DNS; some offer it combined with a VPN service. Although Smart DNS will not provide you with privacy and secure your online identity, it's the fastest way to unblock services online.
However, if your Internet privacy is something you shouldn't compromise, then we recommend signing up for a provider that offers SmartDNS and VPN service all in one.
Our recommended SmartDNS Proxy include providers like ExpressVPN service. ExpressVPN doesn't offer stand-alone Smart DNS package. However, if you sign up for its monthly or yearly package, then you can get Smart DNS Proxy as addition, and you can use the manual provided by ExpressVPN to set it up. Another excellent choice is to sign up with a PureVPN. PureVPN is another great VPN provider that offers Smart DNS Proxy feature included in its yearly package. If you only want to use SmartDNS then you can try out OverPlay VPN provider as well as StrongVPN. Both of them offers Smart DNS as a stand-alone product.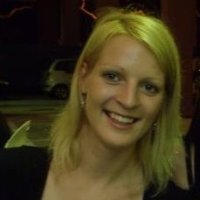 Author:
Inga
I'm a freelance writer living in Canada. Highly interested in topics on technology, online surveillance, and censorship. Love traveling and outdoor activities.