Tennis Live Streaming Around the World
Many tennis fans around the globe want to find the best ways to watch tennis online in their country. Therefore, ATP World Tour website keeps a full TV schedule and a list of broadcasters for each of their tournaments.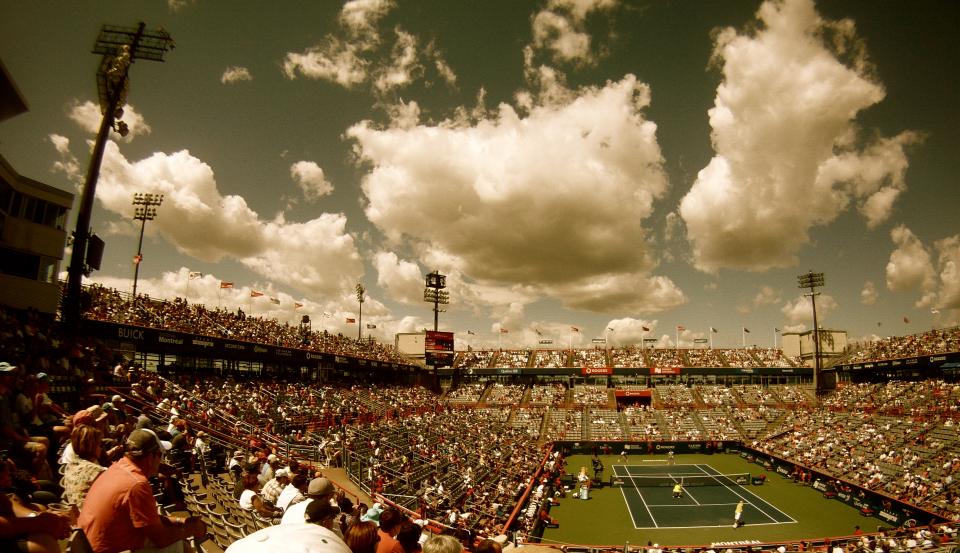 Find out how you can watch Monte-Carlo Rolex Masters tournament in your country by taking a look at this international broadcasters list.
Watch Tennis Online Canada
In Canada, there are two main tennis broadcasters, TSN and Sportsnet. Each of them holds rights to stream different tennis tournaments.
TSN is an official broadcaster of all Grand Slams, ATP Masters 1000 and 500. However, Sportsnet is the official broadcaster of all WTA tournaments, ATP 250, Davis, Cup, Fed Cup and Rogers Cup.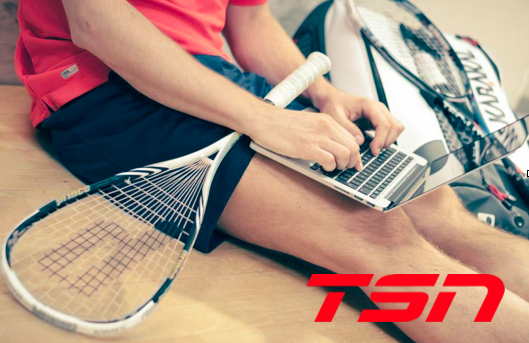 TSN and TSN Go is available to all Canadian cable TV subscribers without additional cost. It doesn't offer standalone subscription service.
Sportsnet is available through a Canadian TV service providers as well as a stand alone service. Sportsnet monthly subscription fee is $24.99.
Furthermore, neither TSN nor Sportsnet are available outside of Canada. However, you can get a VPN service to watch it online from other countries.
French speaking tennis fans can watch tennis online on RDS.
Another great alternative is to get Tennis TV subscription; it is the best tennis streaming site as it offers access to matches from all ATP tournaments around the world. However, Grand Slam tournaments and WTA events are unavailable on the Tennis TV. Visit tennistv.com to get a subscription.
How to Stream Tennis in the USA
In the USA there are a few ways to watch tennis live streaming online. The main channels that watch tennis online are Tennis Channel, ESPN, NBCSN, NBC, and ABC.
For hardcore tennis fans, Tennis Channel is the best choice. It covers more than 650 events throughout the year. Also, it offers more than 1000 on-demand hours 24/7. Some of the most popular tournaments that Tennis Channel broadcast includes ATP, WTA, Roland Garros, David Cup, Fed Cup, Hopman Cup and much more. Furthermore, the streaming of live tennis matches is available on iOS, Android, Apple TV, Amazon, and Roku devices.
To get access to Tennis Channel, you can sign up through an affiliate TV or internet provider. However, if you want to be able to stream more tennis matches, then signing up online for Tennis Channel Plus will be a better option to watch more tennis online.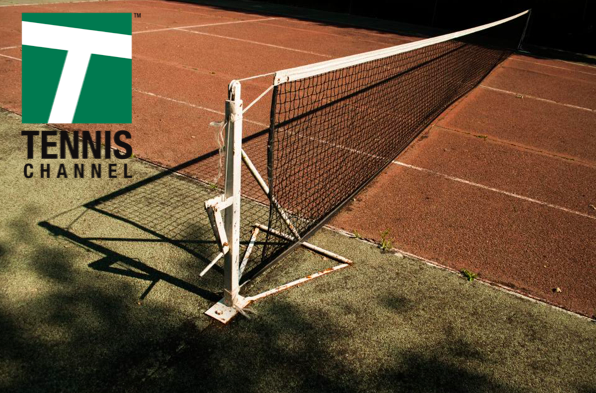 Our second best live stream for tennis is ESPN. With ESPN you can watch all four Grand Slams of the year. Since 2015 ESPN has been holding exclusive rights to broadcast US Open. It also has been broadcasting Australian Open since 2014, Roland Garros from 2002, and Wimbledon from 2003. Therefore, ESPN has become the first and only network that hold rights to broadcast all Grand Slam tournaments.
ESPN is available through affiliated TV and internet providers. Also, it can be accessed through Sling TV, Directv Now, and PlayStation Vue. None of these streaming services are available outside of the USA. However, it can be unblocked with a VPN service.
How to Watch Live Tennis in Australia
In Australia, best tennis streaming services are Seven Network, 7TWO, ESPN Australia and Fox Sports.
Although Seven Network and 7TWO are free tennis streaming sites, it doesn't cover many tennis events. Seven Network and 7TWO are broadcasting Hopman Cup, Brisbane International, APIA International Sydney, and Australian Open.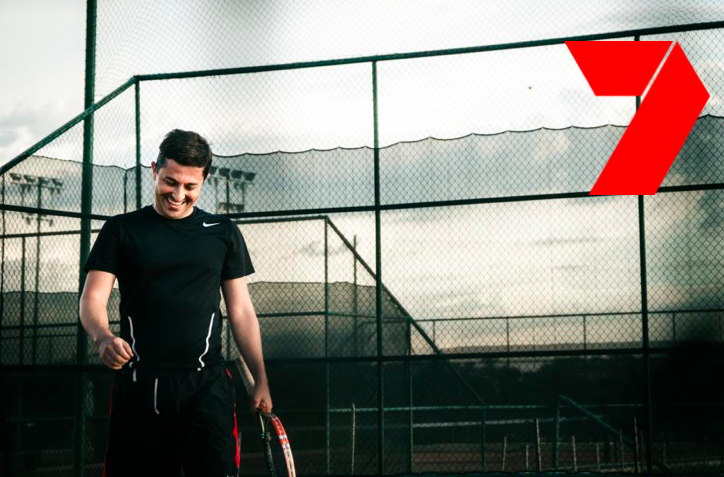 ESPN Australia, on the other hand, show tennis events like ATP Would Tour Finals, ATP Masters 1000, ATP 500, Hobart International, Australian Open and World Tennis Challenge. ESPN is available on Foxtel and Sky TV Satellite, Foxtel, Optus TV, Vodafone TV, and TransACT cable TV. Also, ESPN is available on Foxtel Go.
For the hardcore tennis fans in Australia, we advise getting access to Fox Sports. It is the most famous tennis online streaming site in Australia. Fox Sports subscription cost only $4.99 for four weeks, or you can sign up for a yearly plan for only $49.99.
Where to Watch Tennis Live in the UK
In the UK, live tennis coverage is spread between several TV channels; BBC, Sky Sports, British Eurosport, BT Sport and ITV.
Each of the channels has broadcasting rights of different tennis tournaments.
ITV has exclusive rights to stream Roland Garros until 2018. It guarantees 90 hours devoted to live stream of French Open across its main channel as well as ITV4. Plus, the best part about ITV is that it is free tennis live streaming online site.
BBC has rights to stream Wimbledon tennis Grand Slam. It has signed the agreement to guarantee to broadcast Wimbledon free-to-air for UK fans until 2024. BBC allows its users to follow live tennis streaming on all BBC platforms. Furthermore, BBC is also broadcaster of David Cup and some of the ATP World Tour tournaments.
Sky Sports have a live coverage of tournaments including WTA Tour (Grand Slam, Premier, Fed Cup) and ATP World Tour (Masters 1000, 500, 250, Davis Cup). However, Sky Sports, unlike BBC and ITV, isn't a free-to-air service. It requires a monthly subscription for £49.50 per month.
BT Sport is the top channel for women tennis fans. It has signed a deal to stream 52 live WTA tournaments each year until 2019. However, BT is a paid channel. Users can sign up by adding BT Sport onto their TV or internet broadband package.
None of these streaming options are available outside of the UK. Therefore, to get access from outside of the UK, you need a VPN service.
Watch Tennis Online Without Cable
In the USA there are several great tennis live streaming online sites, but none of them are available for free. Furthermore, most of them can be accessed through expensive cable TV subscriptions.
However, more people are looking at some alternatives to cable TV subscription, and more services have started offering popular sporting channels like ESPN, Tennis Channel, NBC and others for much lower subscription fees and without long term commitment.
Best Cable TV Alternatives to Watch Tennis Online:
DIRECTV NOW
DIRECTV NOW is one of the most popular online streaming services that airs some of the top sports channels live including some of the key channels that broadcast tennis. The basic DIRECTV subscription package cost $35 and includes 60+ channels; it also offers other packages with up to 120 channels for slightly higher monthly subscription fee.
Apart from sports, DIRECTV NOW allows its users to enjoy movies, TV shows, news and much more entertainment.
With DIRECTV NOW you can watch live ESPN, ESPN2, NBC, ABC and even Tennis Channel. Therefore, you can enjoy live streaming tennis tournaments like French Open, US Open, Wimbledon, Australian Open and other big tennis events all within one subscription package.
Note: DIRECTV NOW is only available in the USA. VPN service can be used to unblock DIRECTV NOW outside of the US.
Sling TV
Sling TV is an online streaming service that offers live TV package for a very reasonable pricing. It is a great alternative to cable subscription because it offers some of the most popular TV channels. Furthermore, it allows its users to watch ESPN, ESPN 2 and ESPN 3 live stream, which means that for a small subscription fee you can watch live tennis stream as ESPN provides complete and exclusive live coverage of some of the biggest tennis tournaments including Grand Slams and other ATP World Tour matches.

Note: Sling TV is currently only available for US users, therefore to get access from abroad you can use a VPN service to change your IP to the United States and unblock Sling TV.
DAZN
DAZN is a new sports streaming service available in Germany, Austria, Switzerland, and Japan. It offers live stream and on-demand content of some of the most popular sports in the world. Also, on DAZN you can watch tennis live streaming online. DANZ offers to stream ATP 250, Davis Cup, WTA International and WTA Premier tournaments.
Note: you can access DAZN outside Germany, Japan, Austria, and Switzerland by using a VPN service.
Tennis Live Streaming Online for Free
Several networks around the world offer free tennis streaming to its residents. Some of the most popular sites where you can watch live tennis streaming are the following:
Seven Network (Australia)
ITV (UK)
BBC iPlayer (UK)
As these sites are only available in the UK and Australia then to gain access from abroad you need to get a VPN service. Keep reading to find out how to use a VPN to unblock sites and content.
How to Watch Tennis Live Streaming Online with a VPN
Now that you know what options you have regarding watching live tennis online, you are probably wondering how you could access some of those services which are not available in your location.
And it is true, with a VPN it is possible to access sites and services that otherwise would be unavailable in your actual location.
Before I go into details, you need to decide which site you want to unblock and in which locations it is available. Then sign up for a VPN with servers in the place where your intended tennis live streaming online sites are available. For example, if you are based in the USA but want to watch ITV from the UK, then you need to get a VPN service with servers in the UK.
Once you have signed up for a VPN service, follow this step by step guide on how to watch live tennis with a VPN:
1. Download and install VPN software or app on your devices
2. Sign in using credentials you used to sign up
3. Search for a server in the country where the streaming site is available
4. Press to connect
5. Visit the streaming site you intended to get access to
6. Enjoy watching live tennis streaming online
With a VPN service, you can unblock any site from anywhere in the world, as long as the VPN service offer servers in the location where it is available. Also, VPN lets you unblock sites like Sling TV, DAZN, and DIRECTV NOW.
Conclusion
As a tennis fan, it is great to know what your options are regarding streaming live tennis online. Therefore, in this article, we are sharing what some of the best tennis live streaming online sites across the globe are and how to access it. Furthermore, we share a step by step guide on how to use a VPN service to access tennis online streaming sites from countries where it isn't available.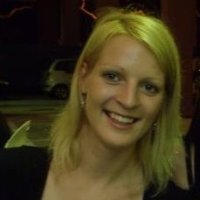 Author:
Inga
I'm a freelance writer living in Canada. Highly interested in topics on technology, online surveillance, and censorship. Love traveling and outdoor activities.