Why Doesn't Some VPN Unblock Hulu?
Till very recently, internet users used to use the VPN service to unblock Hulu and other services like Netflix and BBC iPlayer. Although most of the on demand services still allow using a VPN for unblocking, Hulu does not.
Hulu has recently blocked most of the VPN service providers from accessing its content. However, you can use DNS Proxy service on any of your devices and watch Hulu outside USA.

How to Watch Hulu Outside USA
First of all, you need a SmartDNS account. You can get one from Proxy Website.

Once you have signed up and activated your account, then you have to follow the guides for your device. All the guides are accessible on its website.

After setting up, you have to connect, and you are ready to unblock sites.

If you have existing Hulu account, then you are ready to stream the shows. If you are new and would like to sign up, you can still do it outside of the US. Go to the Hulu website, use USA information. In case your card fails, then you can purchase a prepaid US card from the following website: buyfrompowerseller.com.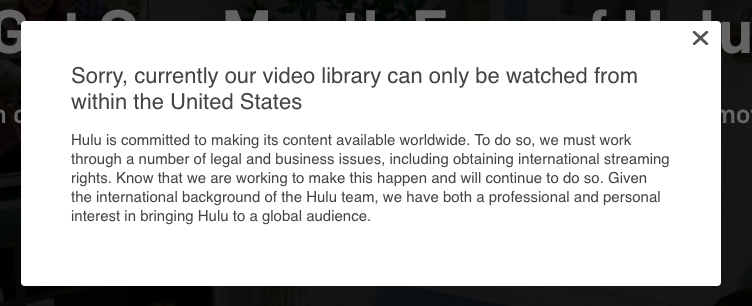 What is a SmartDNS?
SmartDNS is a tool that is predominantly used to unblock websites and content online. Most of the users get SmartDNS to watch Netflix, Hulu, BBC iPlayer and other on demand services in a place where it is blocked due to Geo-restrictions. With SmartDNS you can also stream live sports like Olympic Games, Premier League, Formula One and many others.
However, unlike the VPN, SmartDNS doesn't provide any protection while surfing the internet. It's purely meant for unblocking purposes.
What devices can I use for watching Hulu outside of the US?
You can use a wide variety of devices with your SmartProxy. It is compatible with computer operating systems like Windows and OS X; you can also use Android and iPad, Smart TV, Apple TV and gaming consoles like Xbox, Xbox 360, Xbox One, Roku, and PlayStation. 
Conclusion
If you wish to watch Hulu outside USA, you won't be able to access it by using a VPN service. The best way to unblock Hulu is by getting a SmartDNS service like Proxy. You can use it on most of the devices. SmartDNS Proxy is easy to use, and it doesn't require any additional software on your device. Purchase Proxy account and watch Hulu from anywhere in the world. If you wish to find out more about the provider, please check out Smart Proxy review page.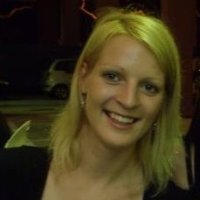 Author:
Inga
I'm a freelance writer living in Canada. Highly interested in topics on technology, online surveillance, and censorship. Love traveling and outdoor activities.